The Atlas Ride Co Lifetime Holiday Deposit Guarantee gives you that piece of mind that whenever you are ready to ride and whatever life throws at you in the meantime time your holiday deposit is still valid and your hard-earned money is still valuable! Clearly, there are some terms and conditions to this Guarantee but they are very clear.
Riding bikes is our passion, delivering holidays that make those memories that last a lifetime is our job and we feel very lucky to have been able to combine the two. We are rider-owned and operated and all our staff members from the booking team to the chalet chefs and drivers are passionate about the industry we work in and the clients that come and stay with us year on year!
The right time to ride!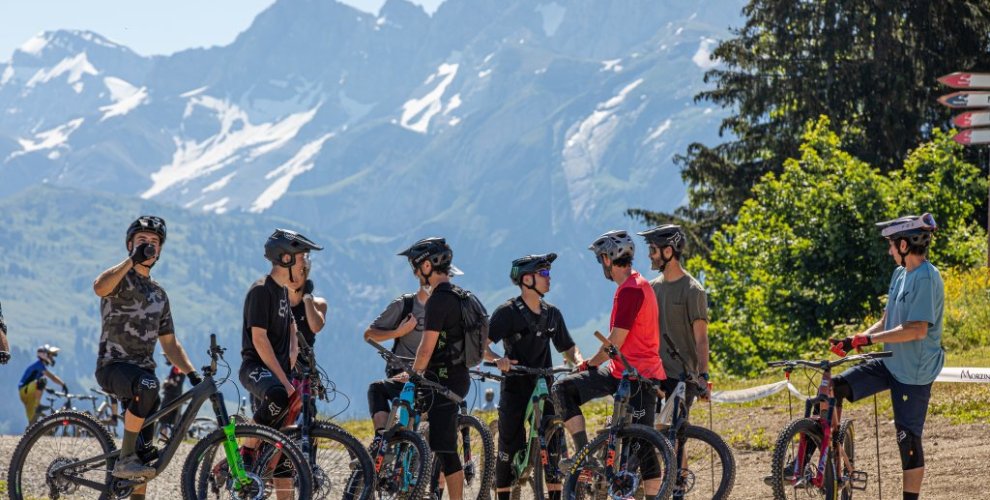 Lifetime Holiday Deposit Guarantee
The Atlas Ride Co Lifetime Deposit Guarantee allows our clients to amend their booking date and destination for any trip that a deposit has been paid on. There is no additional charge for the transfer of your deposit to another date or destination and the deposit can be transferred multiple times until you find the perfect ride at the perfect time.
Your deposit can be transferred at any point after the 7-day deposit refund period and your final balance due date. Once the final balance date is due, 56 days before your trip start date your total trip payment will be due in full.
It is possible to transfer the name on a Lifetime Deposit Guarantee with written notification and the full details of the new client including name, address, phone, email and age.
The deposit paid is also liable to an additional payment if the new tour or destination has a higher total price. Our deposits are calculated on a 30% total balance payment. No overpayment of deposit will be refunded, it will simply be reflected in your final balance due if your new tour is of a lesser total value.
The Lifetime Deposit Guarantee is applicable in the period after the 7-day deposit refund cancellation period and no less than 56 days prior to the trip departure date.
There are some important conditions to be aware of regarding our Lifetime Deposits:
Custom tours that land outside of our advertised trips could be exempt from our Lifetime Deposit Guarantee due to external supplier agreements.
Your final balance is liable to a price increase if, for example, you move over calendar years, your new final balance will reflect the trip price of your departure year.
No cash alternative is available for any part of your Lifetime Deposit Guarantee
To rebook your ride with us simply quote your Lifetime Booking Guarantee reference number which we will provide to you once your guarantee has been requested and activated.
Cancellations made 56 days or less prior to the departure date of your ride will be considered client cancellations and will be subject to the below cancellation terms and conditions

56 to 50 days prior to departure - 50% of total holiday cost
49 to 40 days prior to departure - 75% of total holiday cost
39 to 0 days prior to departure - 100% of total holiday cost
7 Day 100% deposit cancellation refund policy
We also offer a 7-day booking cooling-off period and a deposit refund
During the first 7 days after putting down your deposit to secure your trip with Atlas Ride Co we will offer a 100% refund cancellation guarantee. We hope this will give you time to secure additional elements of holiday planning.
You can request a refund for up to and including day 7 from the initial deposit payment date. Once day 7 is passed you will enter into the Lifetime Deposit Guarantee period and your deposit can no longer be returned.
Bookings made on or within 56 days prior to any trip departure date require payment in full and are not refundable in any part. We strongly recommend you take our holiday insurance as soon as you have made your booking.
We can not refund any card fees we are charged associated with the deposit payment. These fees are within the below range
1.5% + 20p for standard UK cards
1.9% + 20p for premium UK cards
2.5% + 20p for European Economic Area cards (+ 2% if currency conversion is required)
3.25% + 20p - for international cards (+ 2% if currency conversion is required)

If you have any question please use the contact form below and one of our team will get back to you ASAP