7
Emily Horridge returns in 2024 to host another Women's MTB Coaching Camp in Morzine. For 2024 the camps will be turned up a level with an amazing program dedicated to building confidence, increasing skill and unlocking the secrets to take your riding to the next level. With demand so high in 2023 we've added another week to the program, with options on the 27th July and 17th August.
27th July Camp
For riders who have some skills but are looking to advance their riding, technique and confidence on obstacles such as drops, jumps, roots and rocks.
17th August Camp
For riders just starting their bike park journey and looking to increase confidence and work on the basics of their technique to enable them to advance onto obstacles and higher rated trails.
We've put together women-only camps before, as well as camps for guys only. The difference is the complete lack of inhibition and the total unbridled camaraderie that exists between a group of girls that may not have even met before but are united by bikes. It's cool to see and the success of previous camps makes bringing them back a must-do.
If you've been looking for a women's MTB-specific coaching camp to improve your riding, the is no better place than Morzine. Hosted in our Riders Week accommodation, Apartment Chapelle, this promises to not only be a great week of riding, but also an amazing holiday experience, a chance to meet some fellow female riders and make some new friends for life.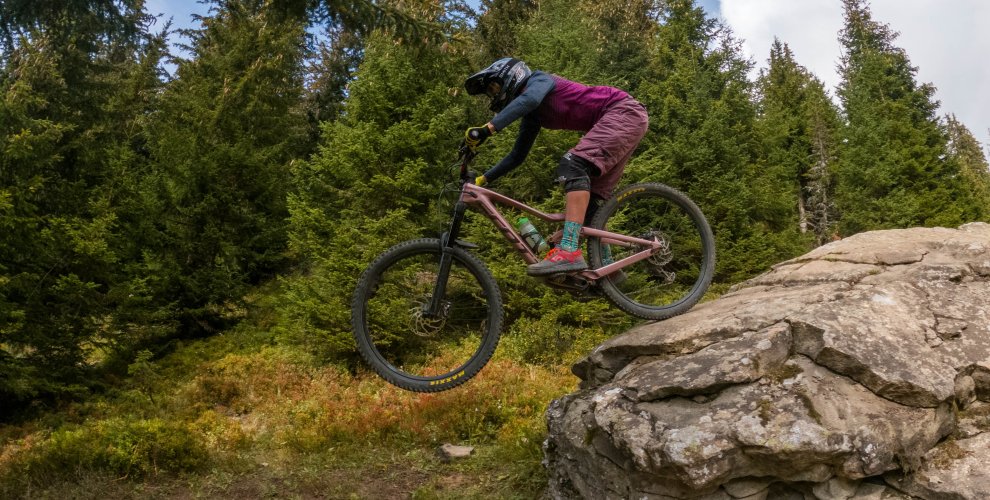 Emily Horridge is a professional mountain bike guide and coach that had been living in France since 2010, her stomping ground is the singletrack around the vast riding area of Bourg St Maurice, where her guiding business has been going from strength to strength. An absolute joy to ride with and be around, not only is Emily a great mountain bike coach, but she's also an absolute ripper, taking the Masters Downhill World Championships in 2021.
Whats Included;
Accommodation in the centre of Morzine with Hot-Tub* and Sauna
Full Portes du Soleil lift pass for 6 days
5 full days coaching with pro mountain bike coach and Masters DH World Champ Emily Horridge
Two course meal served 5 nights of the week with continental breakfast 6 mornings with Eggs on 5 mornings.
SWAG BAG with legit goodies from our partners such as Peaty's, Specialized, OneUp Granite straps, Trail Maps and FOX Racing.
Bee Kind

Toiletries with fresh, crisp cotton linen and towels
Custom Peaty's Bike Wash down area, tools, pumps and bike work stands
FREE Peaty's cleaning and lubricating products
Mechanic

and workshop onsite**
Kit washing

facilities
*Hot tub is shared with Chalet Chapelle, our Riders Week chalet below your private apartment
** Mechanic is a paid service beyond normal advice and a 5-minute fiddle
NB - Airport transfers are not included but travelling with our partner company is quick, easy and priced at an exclusive rate when booking through MTB Beds. You will be provided with a link when your booking is made.
Both weeks will cover the same course material, but will be tailored to the riders' abilities - for example a more advanced group might like to do bigger jumps and drops, and try steeper and/or more technical trails, whilst a more mellow group would prefer to learn the basics of jumping and stick to the small jumps and drops and the more mellow trails.
Whichever week you decide will suit you better, Emily will tailor the choice of trails and challenges to the abilities of the group (and possibly split the group if necessary). The descriptions below hopefully help you categorise yourself, but the most important thing is that you are prepared to try things which might ordinarily be a bit scary, and let Emily help you improve your technique and build your confidence.
Beginner week (17th August)
You are comfortable on Green and Blue graded singletrack trails, and would really like to progress to riding trails which are more challenging. For example, you would like to be able to ride roots and rocks with confidence, and handle your speed effectively on steeper trails with efficient braking technique. You would like to know more about jumps and drops so that you know how to tackle them when you come across them on the trails you ride.
Intermediate week (27 July)
You are comfortable on Blue and Red graded single track trails. From time to time you like to have a go at small and medium sized jumps and drops but you'd like to hone your technique and really build your confidence on this type of obstacle . You do ride rocky and rooty sections of trail as long as they're not too difficult, but would like some help figuring out how to pick nice lines, and to feel more comfortable riding this type of terrain.
Over the past 10 years we have developed our in resorts offerings from bike hire to day trips and also built some amazing partnerships that benefit our clients, please see below.
Bike hire from our fleet of Specialized Enduro hire bikes Bike Hire
Exclusive guiding and coaching options for groups or individuals Morzine Mountain Bike Guides
Travel and Bike insurance with a 15% discount on booking from the best in the game, Yellow Jersey
We have some of the best partners in the business, see below. All partner discount codes are provided within in your personal MyBooking portal once the deposit has been paid and property secured.
To secure your place on a 30% per person, booking deposit is required. Deposits are non refundable and the full balance is due 8 weeks before your arrival in Morzine.
There is no single supplement option for this camp, unless you wish to book 2 full spaces.
Check in at the Riders Weeks Properties is from 15h.
Check out is at 10h.
If you arrive earlier than 15h, we'll be there ready to welcome you in with a beer and show you about. You can get your bikes built up and use any common space. However facilities such as your room, the jacuzzi and showers may not be ready until 15h. We only ask you bear with staff and the cleaning team while they get the place tip top as guests are departing.
If you are leaving resort later than 10h, you are still welcome to stay in the chalet and use common spaces, you can store your bike bag and go riding if there is enough time before you leave. We only ask that you understand the team will be trying to get the property ship shape for incoming clients, so please try and keep mess to a minimum and belongings tidy.
We try to keep all groups together but sometimes when numbers are odd you might be sharing a room with a member of another party. We will however ensure the rooms are the same sex unless we specifically ask you before mixing it up!
If this could present potential issues for your trip please ask about our Single Supplement above.
Please note that rooms 3 & 4 in Apartment Chapelle share a bathroom, all other rooms are ensuite.
Airport transfers are not included in your Girls Camp package
However you will receive a code when booking, to reserve them with our transfer partner Skiidy Gonzales. It's very easy and at a price exclusive to our clients.
For groups our vans are also an option, for a private transfer (starting at £200 each way). To book with us please email directly on info@atlasrideco.com
What bike should I bring?
A 150mm - 180mm aggressive enduro bike would be ideal, it will give you the most flexibility to ride different terrain with Emily.
Will there be any pedalling?
Maybe a little, to get to some singletrack or hidden trails, don't expect too much and certainly not everyday.
I am really unsure of my ability and don't know if I would hold the group back, or I am really confident already and want to progress really far, will the group level hold me back?
This is an open learning environment, no egos allowed! The best person to answer your questions or concerns would be Emily herself, if you have any questions drop her an email on mtnbikeguide@gmail.com or contact us on info@atlasrideco.com
Can I change the arrival and departure dates?
The Riders Week package in Morzine runs Saturday to Saturday. If you want to arrive earlier than Saturday, we can arrange hotel accommodation for you at an extra charge. If you want to arrive later, you can though it will not effect the price of the week.
What are the options at dinner?
It will be a 2 course set menu each evening with amazing locally sourced food.
I have a dietary requirement or choice?
Vegetarians, pescetarians, vegans, ceoliacs and most allergies are no problem, though please advise us on booking. Please contact us before booking if you have a medical dietary necessity to ensure your needs can be met.
Are there any bars, shops or bike shops where the chalet is?
Yes, you are at 210 Taille de Mas de Nant Crue, central Morzine. A supermarket is 50 metres away, the town centre is 2 minutes walk from your front door.
What is the bike storage?
The bike storage is ultra secure, with alarms, CCTV and double security padlocks.
How far away are the trails?
The Super Morzine telecabine is less than one minutes ride away. Pleney 2 minutes.
How hard are the trails?
From very easy to the hardest of the hard. It depends where you go! There are enough green and blue runs in Morzine and Les Gets to keep a beginner occupied for a week, with enough difficult runs to keep a pro busy for a season. Check out our Track Check Videos and Ability Assessor.
Is there a mechanic?
Yes, he is available in the morning and evenings for most jobs a bike could require. The only thing we cannot do is service damper cartridges on most suspension systems due to the many specific tools required.
Is the mechanic expensive?
No, he is very reasonable. He is dedicated to MTB Beds clients only. For example a brake bleed is from €15 per brake and labour is charged at €40 per hour.
What parts do you stock?
We stock a small selection of Shimano and Sram components (Enough to build a bike), rims and tyres from DT Swiss, Schwable and Maxxis.
Recommended bike?
Anything you are used to riding! People bring hardtails to Morzine and love it. A downhill bike is the simple answer, as it's what Morzine is all about. But if you don't have one don;t worry, enduro bikes are out weighing downhill bikes 60% - 40% on our last figures! It should be robust, with modern components and geometry, you won;t find find many 26" tyres or tubes in resort. DH casing tyres setup tubeless is a good piece of advice.
You should bring a full face helmet, hydration pack and all the protective equipment you would feel comfortable wearing.
Can i hire a bike?
Yes there is an option to rent directly from us a Transition Patrol or Sentinel, or other hire bike options in Morzine. Check out the link here.
What is the average cost of a beer? An evening out?
A pint of beer will set you back between €4.50 and €7 depending on where and when you buy it. Dinner in a decent restaurant will cost you around €14 - €30 per main course.
Can my mate(s) join us for dinner at the chalet?
Yes, if we have space available. It's €20 per person, the chef must know one day in advance.
Can we skip the dinners? Will there be a refund if we don't want food?
You certainly can, not sure why you would want to! The price of the week remains the same. We have self catered options in Morzine, see here.
Do i get a refund on my lift pass or holiday if i am injured and have to leave early?
You do not, but insurance can look after these things if you have the correct cover.
Can i swap my lift pass for a multi pass, as I am not riding?
Yes, it is the same price, you need to let us know in advance as we pre-purchase the lift passes.
Can my mate(s) park outside the chalet and sleep in their van?
No, for security reasons and the comfort of all the other guests.
Are there showers available on changeover day? I want to ride in the morning before I leave.
Of course! You can use the chalets common areas until the transfer comes to collect you.
Do I need a towel for the hot tub?
Yes, we provide one towel for the week, so if you want to keep it fresh bring one for the hot tub.
Will i need insurance?
Absolutely. With the UK's departure from the EU your EH111 card no longer covers medical care. You'll also want insurance against other circumstances such as bike theft, damage or cancellation for personal reasons. We recommend Yellow Jersey. Booking with us gets you a discount code for a 15% off.
Property gallery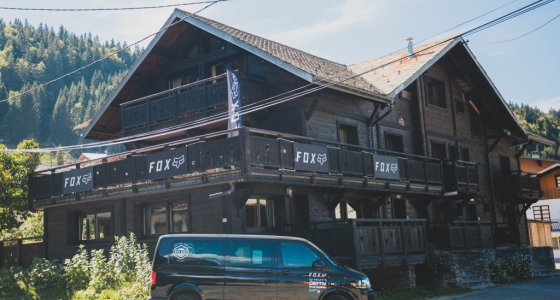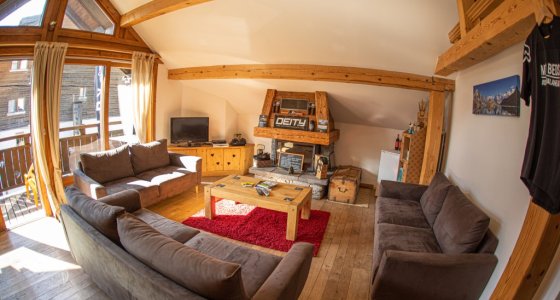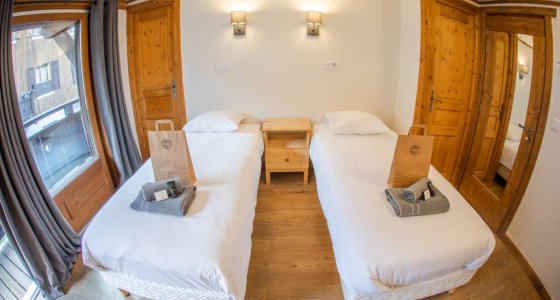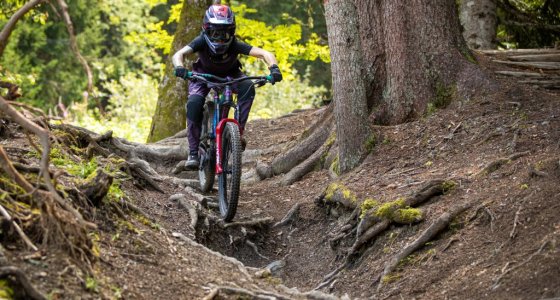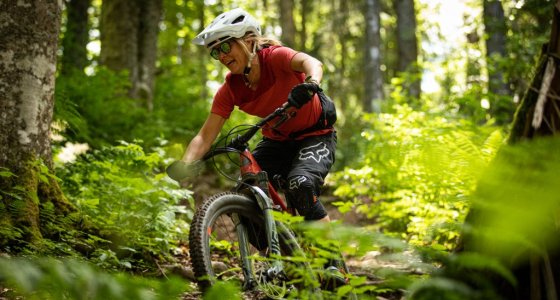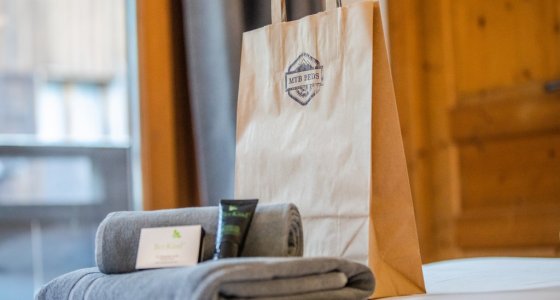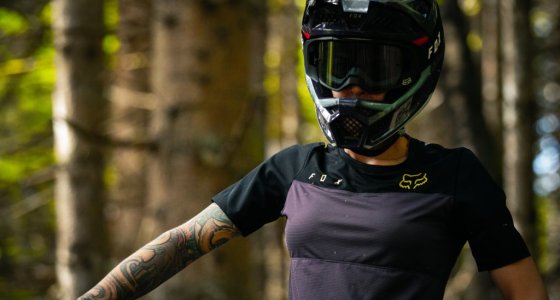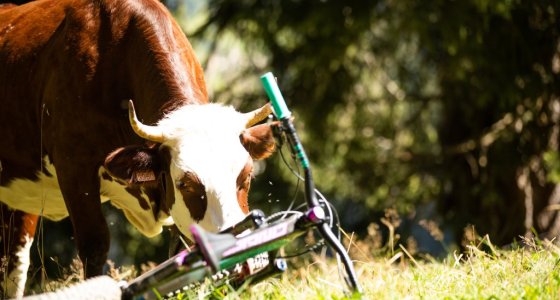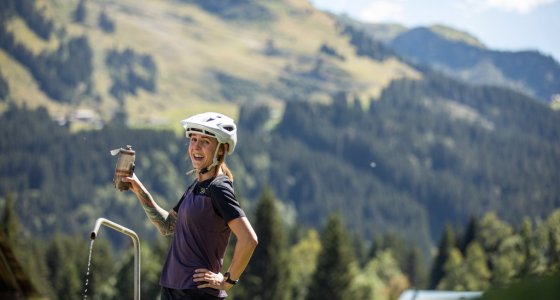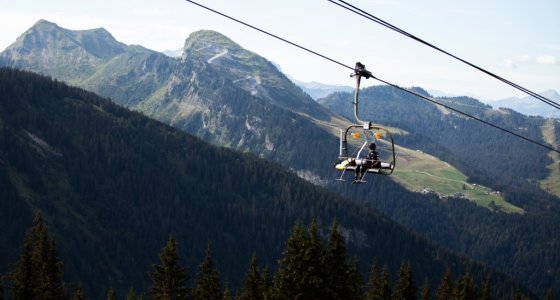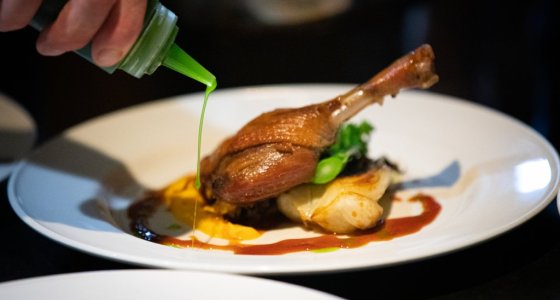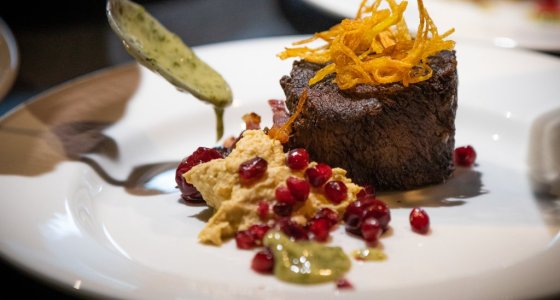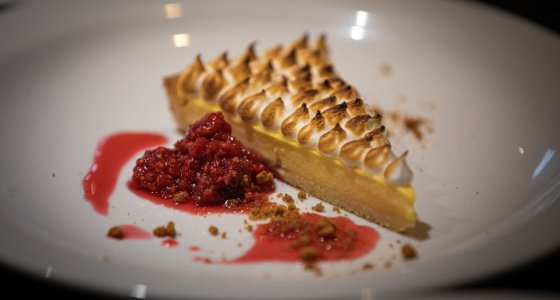 Booking and Availability
The dates of the Women's MTB Coaching Camps in Morzine are the 27th July - 3rd August and 17th August - 25th August.
To book, please select a date from the availability table below and follow the booking instructions.
Nick Akroyd
Sun, 10/18/2020 - 22:39
Fantastic week of riding in Finale Ligure. Top class guiding, excellent hosting, nothing was too much trouble for the MTB Beds team. Will definitely use again.

Jim Smith
Sat, 10/09/2021 - 14:51
Been a few times with MTB beds to either Morzine or Finale Ligure. Top class outfit. Can't recommended them enough. There is no better 👌🏻