7
Welcome to our Molini E-MTB Tour, Molini di Triora is one of the finest mountain bike destinations in the world so why not hop on a plane and find yourself in Nice ready to be picked up and taken on a 3 day E-MTB adventure riding the most spectacular trails on the best E-Bikes out there, the Specialized Levo SL. And yes, bike hire is included in the price of this tour, it's all for you!
What is the Molini di Triora E-MTB Tour all about? It's based around some of the very best riding Molini di Triora, on the French border near the Roya Valley. This E-MTB experience is all about the spirit of adventure, you will use a mix of shuttles and E-Bike power to access some of the most stunning landscapes and truly incredible trails, food and scenery you will ever see on two wheels.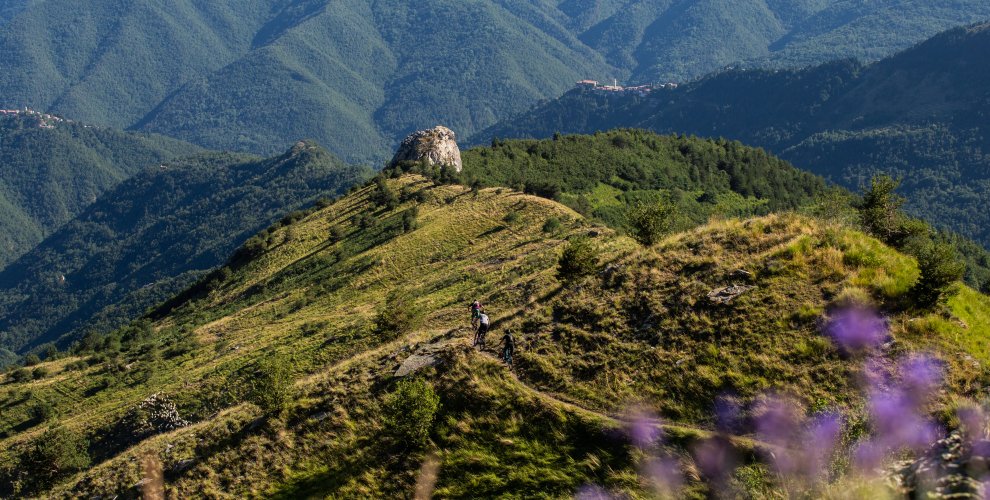 You'll be met at the airport in Nice by a friendly driver ready to take you and your group to Molini di Triora, a drive of 1.5 hours along the coast and into the hills of the Ligurian/Maritime Alps. Molini is a tiny, historical village with one bar, two hotels, a witchcraft museum (really), a handful of locals and some of the best singletrack in the world.
What's included
Bed & Breakfast Accommodation in the centre of Molini 4 nights
Airport transfers from Nice
E-MTB hire using a Specialized Levo SL for 3 days
Guiding from local experts
Shuttle Assistance to get the most out of the riding and save battery
Amazing Italian BBQ prepared and cooked by your host and guide
Night shuttles to and from local restaurants
Passionate, knowledgeable staff always on hand to help.
During your trip, you will be looked after from start to finish with your Specialized Levo SL e-bikes ready and waiting for you. Our local guide also owns the bike shop and your stunning traditional Ligurian accommodation so if there is one person who you want looking after you it is our Luca!
To secure your place on our Molini E bike tour A 30% per person, booking deposit is required. Deposits are non refundable and the full balance is due 8 weeks before your arrival in Molini.
The Molini E-Bike tour is best suited to a group, however if numbers allow individual bookings are possible.
We require a minimum of 5 people to run the trip and a maximum of 7 is possible each trip!
We try to keep all groups together but sometimes when numbers are odd you might be sharing a room with a member of another party. We will ensure the room are the same sex unless we specifically ask you before mixing it up!
The accommodation has 1 double room which shares a bathroom with another triple room, then 1 triple room with it's own bathroom, and a small studio apartment.
To check your ability we have developed the Ability Assessor to see if this holiday is for you. This will ensure you get the maximum enjoyment from your trip.
Can I change the arrival and departure dates?
If you are a complete group you can enquire as to any dates and any amount of time over 3 days. We are very flexible with this tour but as the accommodation is very small it will always depend on other bookings aswell.
Can I travel to a different airport?
The only possible airport to be collected from is Nice. If you choose to travel by other means this would not change the price.
What are the options at dinner?
Your hosts Luca and Silvia will be able to book restaurants for you, they will also drop you off and pick you up from the restaurant, as a group one of them will often eat with you aswell, giving that local expert recommendations and experience when you need it!
1 night there will be an amazing BBQ cooked by your hosts and served on their terrace, it is included in the price, all you need to do is bring the wine or beer!
There is no kitchen available for self catered cooking options available at the accommodation.
I have a dietary requirement or choice?
Vegetarians or pescetarians are no problem, though please advise us on booking. Please contact us before booking if you are a vegan or have a medical dietary necessity to ensure your needs can be met.
Is there anything like a bar, shop or bike shop where the accommodation is?
Barely, Molini has the basic necessities to sustain life, riding, a bar, and a handful of shops where you can buy water, a toothbrush, a bottle of wine and snacks.
How many trails will we ride each day?
Depending on the length of the trails and long it takes to get to them between 3 and 6 roughly.
How hard are the trails we will be riding?
Quite difficult, the riding here is varied between flowy, technical, tight and high alpine single track. There is exposure in places and there are some trails with demanding switchback sections. There are very few jumps or man made obstacles, you'll find roots and rocks and most lines.
Is there any pushing or pedalling?
Yes, but you have an E-Bike! Expect each day to have around 1000m of climbing and 2500m of descending at a minimum, with uplift assistance. The uplift will be used 1 - 3 times each day.
What are the E-Bikes?
Specialized Levo SL's. They are equipped with Sram and Shimano components and are well maintained by your guide and host, Luca and his team, in his shop.
Can I bring my own bike or E-Bike?
Yes, you can bring your own E-Bike, you can rent a battery from Luca as long as it is compatible, they only carry Specialized. If the whole group wishes to bring their bikes please advise us in advance so we can be sure to arrange a trailer for the airport transfer.
You can bring your own pedal, non E-bike, but you'll be on the same program as the E-Bikers, unless the whole group bring their own bikes. Please inquire for a price for a tour built around uplifts.
In both instances the price per person will change, we can advise on inquiry.
How far away is Finale Ligure?
It's around 1.5 hours by car to Finale Ligure.
What is the average cost of an evening out?
A pint of Italian pilsner will set you back between €4.50 and €6 depending on where and when you buy it.
Will i need insurance?
Absolutely. With the UK's departure from the EU your EH111 card no longer covers medical care. You'll also want insurance against other circumstances such as bike theft, damage or cancellation for personal reasons. We recommend Yellow Jersey. Booking with us gets you a discount code for 15% off.
Property gallery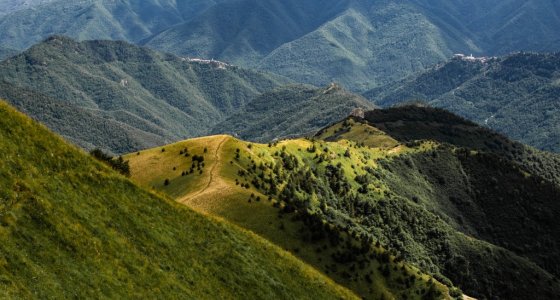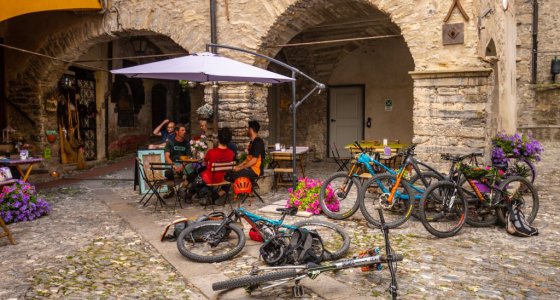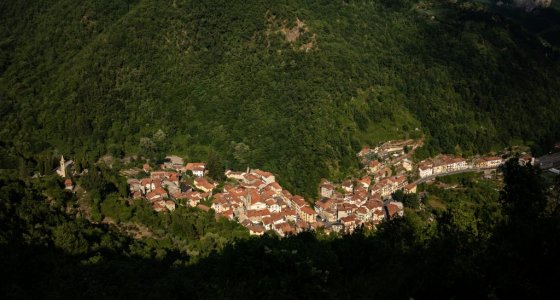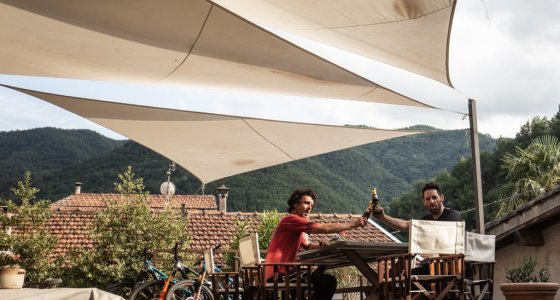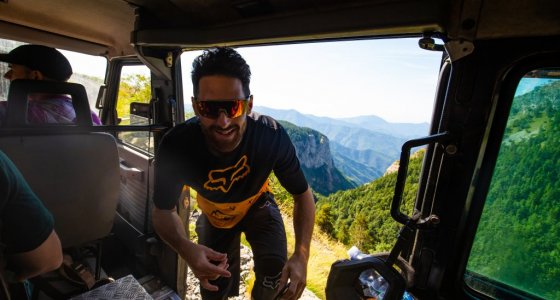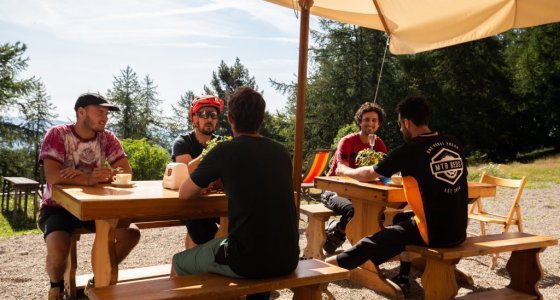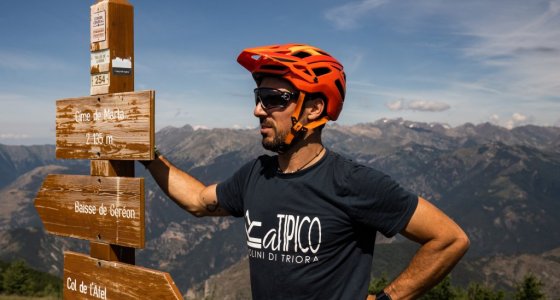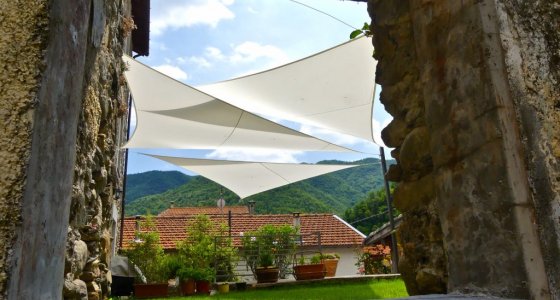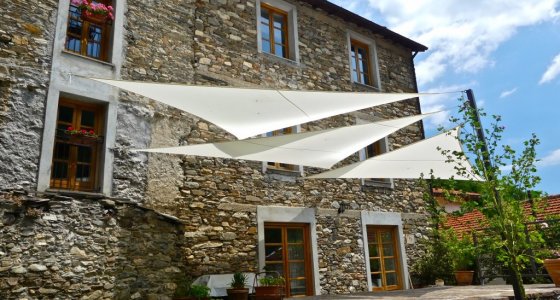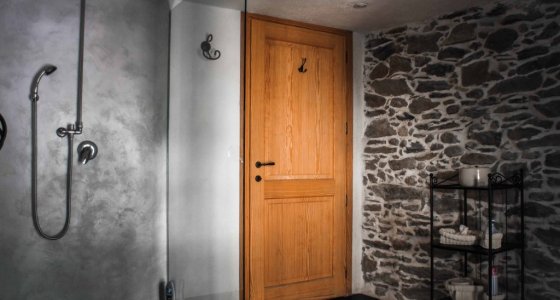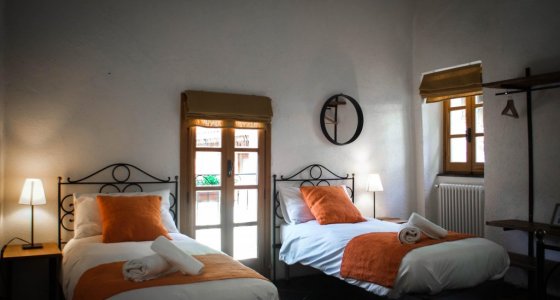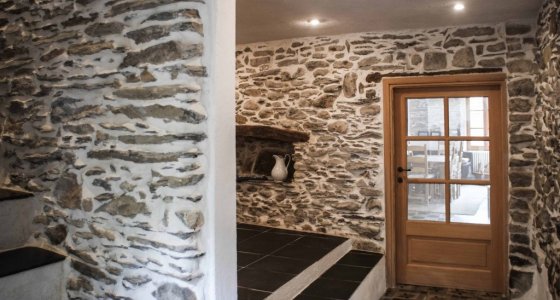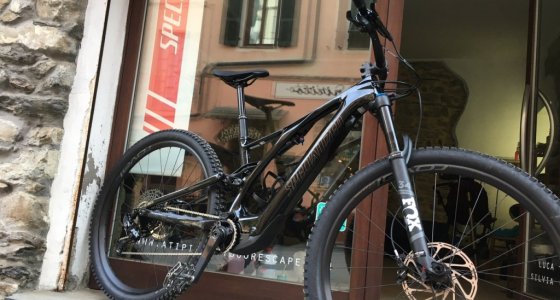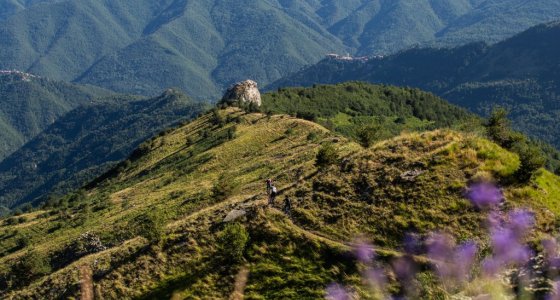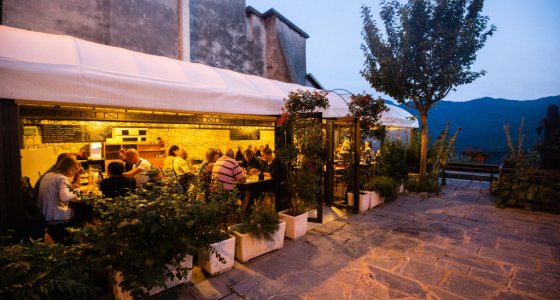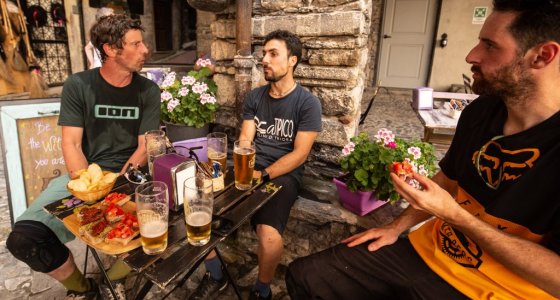 Booking and Availability
Please book live if a date is showing or please feel free to use the enquiry form to start the booking process. Our Molini E-Bike trip requires a minimum of 5 people to run, however, we have many individuals and 2/3's that wish to ride this incredible destination. So please send your enquiry form to us with your preferred dates regardless of the numbers in your party and we will do the rest to make the trip happen. We have a long waiting list and a little flexibility can make all the difference.
PRIVATE GROUPS - please contact us for a custom tour on a specific date and one of our team will get back to you ASAP with a price.
Adam Staton
Fri, 09/17/2021 - 12:18
Just home from the Tweed Valley Enduro Long Weekend with MTB Beds. Wow what a weekend. Epic riding, superb guides, great accommodation and some more epic riding. A superb intro to the Tweed Valley and the riding on offer at Glentress, The Golfie and Innerleithen. Rich and The MTB Beds team are superb - helpful, knowledgeable and responsive and Murray and the Team at Glentress Hotel were brilliant. Thoroughly recommended.

Gary T
Sat, 09/11/2021 - 11:33
Absolutely brilliant experience. The accommodation (Ravenscraig guest house) and food was spot on for both quality and the location. Bike security and facilities for wash and repair was excellent. Our guide, Mike Wilkes couldn't have done a better job of informing and including all the riders in our group. The routes ticked all the boxes and the trails and views will be memories to last a lifetime. Bought the ticket, had a great ride😁👍