7
Ride the very best that Torridon and Skye have to offer in this jam-packed four-day Mountain Bike Holiday in Scotland. The Mountain Biking in the west Highlands is among the best in the world from the scenery to the trails, around every corner there is a breathtaking experience to behold. These remote mountains are exposed, rocky and raw with nature and the elements surrounding you but that is what makes this destination so special.
Big days out in the saddle, steep hike a bikes and endless technical rocky single track await. After an epic day riding we will escape to a highland pub, drink a dram of whisky, eat some incredible local seafood and rest up for more of the same the next day!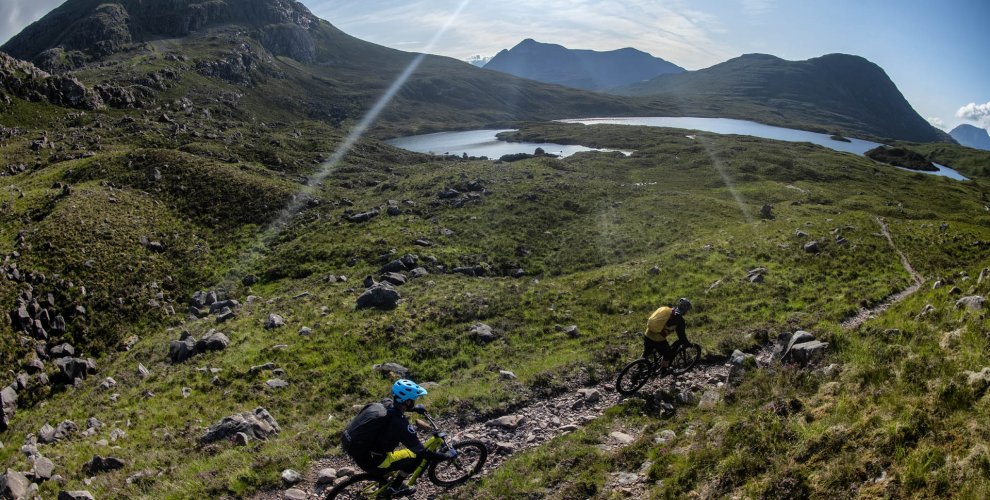 Photo Credit: Andy Lloyd
What's Included
4 Day's of guided riding in Torridon and Skye. 4-1 Guide to client ratio
3 Nights Lodge accommodation
Hearty, cooked breakfasts with local ingredients and Deli packed lunches
Transport within Scotland and collection / drop off service by arrangement
Welcome goody bag with products from our partners and ourselves including Peaty's, Granite straps and FOX Racing
Secure bike storage, bike wash down station and works area with stand, brushes, tools and pump.
Big effort = big reward on this epic Torridon and Skye MTB trip, being one of the tougher Scotland Mountain bike trips we offer and suited to being a high intermediate / advanced rider which will enable you to really experience these trails at their very best. You should be happy riding technical single track, rocky descents with big and occasionally loose boulders. And don't forget the climbs / Hike a Bikes as there will be some decent hours spent in the saddle taking in this stunning landscape.
NOTE - The weather and conditions will have a huge bearing on what we can actually do – the itinerary is likely to change from day to day to make sure we make the most of the riding and terrain available to us. Everyone knows you can experience four seasons in one day in Scotland so as long as we are prepared with the right kit and mentality it will be an amazing trip!
To secure your place on the Torridon and Skye Epic Ride A 30% per person, booking deposit is required. Deposits are non refundable and the full balance is due 8 weeks before your arrival in Scotland.
If you snore, prefer your own privacy or simply want to spread out and would like your own room there is a single occupancy option for your own room. This depends on availability and is limited to a certain number of rooms per property per week.
If this is of interest then please contact us for prices, your deposit will then be calculated at 30% of your total holiday cost.
Getting ready for four days of mountain biking is fairly full-on, remote locations can be a major task. These notes will help everybody know what to expect from the trip. If there's anything else you need to know, or want to check, please don't hesitate to ask.
Please note that this is totally dependent upon the weather and trail conditions and could alter considerably. We will duscuss all this in the morning on day 1. Accommodation is available for the night before day 1.
Day 1
Applecross
Riding distance: 17km
Ascent: 280m
We've only got half a day to play with here but Kenmore to Applecross is a great way to start the trip. The ride is short but totally exhilarating with plenty of sinuous singletrack across remote ground and an awesome technical final descent. It also finishes at a great pub where we'll grab a beer before we hop on the minibus for the Torridon and our accommodation.
On Friday night we stay in the Torridon Youth Hostel and eat in the fabulous Torridon Inn.
Day 2
Torridon
Riding distance: Various
Ascent: 800m-1600m
We have a few choices for the mountain days in Torridon - we can make a final decision on the day based on the weather and how the group is feeling. Ideally, on the first day we'll ride the 4 cols route, climbing from Annat to over 650m before dropping back to sea level at Achnashellac - one of the best descents in the Highlands. It's a big climb out from there. But it's worth it for the return descent from Bealach na Lice to Annat. We have an alternative loop that is a little longer but stays a little lower - ideal if the weather isn't on our side.
On Friday night we stay in the Torridon Youth Hostel and eat in a stunning loch side restaurant in the wildest west of Scotland
Day 3
Torridon
Riding distance: Various
Ascent: 800m - 1,600m
Again, we have choices. The Ben Damph loop is favourite – a shorter, slightly lower version of the previous day's exploits with some great technical riding at the end. But there are other options including a few exploratory routes. We'll make a final choice based on the weather and how the group is feeling.
On Saturday night we stay in the Torridon Youth Hostel again and eat in another incredible coastal restaurant only 15 minutes down the road
Day 4
Sligachan, Skye
Riding distance: 18km
Ascent: 270m
The ride starts with a rocky climb and an even rockier descent to the beautiful and remote Camasunary beach. From there, we'll ride the singletrack through Glen Sligachan, with amazing views of the imposing peaks of the legendary Cuillin Ridge. Although this ride is fairly short, the trail is technical and average speeds will be low. The ride ends at the Sligachan Hotel, where a celebratory pint or coffee will be in order, before a 2.5 hour minibus ride to Aviemore and our journeys home!
Our meeting point for the Torridon and Skye Epic Ride is Aviemore. Easily accessible via car, train and flight into local airports
Included in the price is all your travel whilst on the trip with us in Scotland and including collection and drop off from Aviemore train station. If you are planning to self drive there is parking in Aviemore where your car will be safe and secure without need to be moved.
If you are flying into the UK and travelling to us by public transport there are great rain link from Aviemore to Inverness, Glasgow and Edinburgh.
Edinburgh - Aviemore
First jump on the bus or tram in to the city for £5 then your train will depart from Edinburgh Waverley Station
12 trains per day
£17.50 each way
Average travel time 3h20m
Fastest travel time 2h45m
First train 06:48
Last train 23:19
https://www.scotrail.co.uk/train-times/edinburgh-waverley-to-aviemore
Glasgow - Aviemore
Slightly more tricky, but jump on the bus for £7 and head to the city centre and Glasgow High Street Station
12 trains per day - none direct
£23.10 each way
Average travel time 3h24m
Fastest travel time 2h44m
First train 06:50
Last train 23:11
https://www.scotrail.co.uk/train-times/high-street-glasgow-to-aviemore
By Rail
Virgin Trains East Coast - www.virgintrainseastcoast.com
ScotRail: www.scotrail.co.uk
Caledonian Sleeper - www.sleeper.scot - A very popular service with a late evening departure from London and and early morning arrival into Aviemore. Depart London 21:15 Arrive Aviemore 07:40 ready for coffee and bikes! £170 ish
Advised bike - 140mm - 170mm Enduro bike *
Fitness - 3*
Skills and Technical ability - 3*
Riding Style - All Natural / Spirit of Adventure
The riding standard and fitness level required to ride the Torridon and Skye Epic Ride trip is of an high intermediate / advanced standard. This is not only for your enjoyment and personal safety, but it is also for the group as a whole. The riding can be very technical, long and exposed.
Please read our ability assessor and ask any questions before making your booking.
Follow our Ability Assessor to see if this holiday is for you
There's no getting around it, 7 mountain bikers will be pretty conspicuous and we'll have some impact on the landscape and other trail users. As a company, we're 100% committed to minimising our impact in every way we can. We operate a strict 'pack it out' policy for all litter (including banana skins and orange peel), and we try to leave as little trace of our passing as possible. While we'll enjoy some epic descents and trails, please ride in control and at a speed that reflects your line of sight and abilities. We'll certainly meet walkers and we want any interactions to be as positive as possible. It's important to give mountain bikers a good name.
It is essential and a required part of your booking process that you have holiday insurance in place for your trip that covers against medical and personal accident and all the activities including mountain biking you will take part in.
We have worked with Yellow Jersey Cycle insurance for the past 3 years now and feel they offer the perfect Travel and Bike insurance package. All Atlas Ride clients also receive a 10% discount on their Mountain Bike and Travel policies. Your discount code will be in your booking confirmation.
Kit List - The weather can be very varied in Scotland so we need to be prepared. We'll have a briefing every evening to give you an up to date weather forecast and plan the next day. We can share some of the kit to keep packs as light as possible, although on very remote days we need to cover all eventualities.
Hydration pack big enough to carry everything in the list below – suggested size 15L to 20L •
Water and snacks – gels, energy bars, flapjacks, jelly babies
Lunch (we supply it but you need to carry it!)
Dry bag to keep everything dry inside your pack
Mini pump for your valve type
2 inner tubes plus spare ones in the minibus (even if you use tubeless) – Scotland is very rocky!
Tube patches (preferably self-adhesive)
Tubeless repair kit (if you use tubeless)
Tyre boot or patch
Tyre levers
2 spare spokes that fit your wheels
Multi-tool
1 set of spare brake pads
Rear gear hanger for your bike - essential
Cable ties
Duct tape (we suggest wrapping 1m around your pump)
Power link for your chain type and speed
Mobile phone - in a waterproof case or plastic bag
Small personal first aid kit
Insect repellent (we recommend Smidge)
Sun screen
Any medication you need Recommended clothing
Recommended Clothing
Helmet – not full face
Knee and elbow pads
Cycling shorts and/or waterproof shorts (or trousers)
Wicking base layers or cycling jerseys
Mid layer (fleece or soft shell)
Windproof jacket
Waterproof jacket
Insulated jacket or warm emergency layer
Woolly hat or buff
Riding glasses
Gloves (worth having a spare pair if it's wet)
Waterproof socks
Cycling shoes (you must be able to walk in them!) For the minibus
Small 'hand luggage' bag for post-ride clothes
Plastic bags for wet and dirty kit
Chamois cream if you use it
Your guides will carry
Pliers
Chain splitter
Emergency spokes
Spoke key
Adjustable spanner
Cassette tool and chain wrench
Shock pump
Puncture and tubeless repair kits
Small bottle of chain lube
Spare chain links/joining pins
Assorted nuts and bolts
Emergency shelter
Emergency blanket
Warm insulated jacket
First aid kit
Maps
Compass
GPS
Mobile phones
VHF radio
Property gallery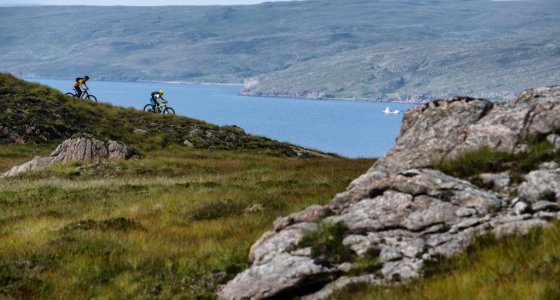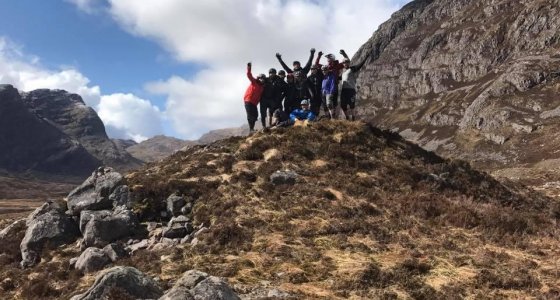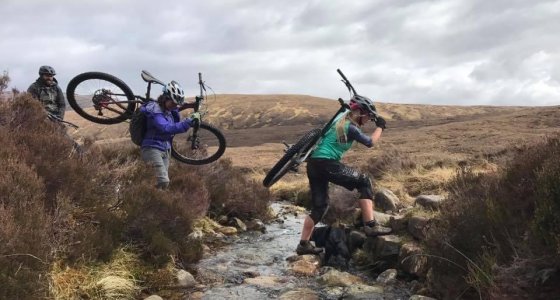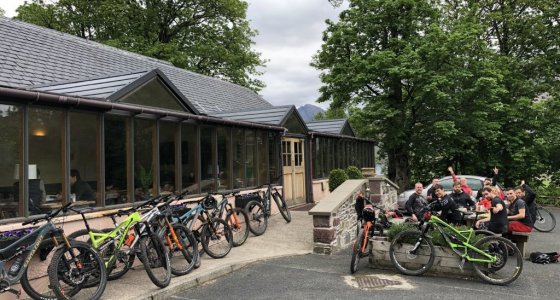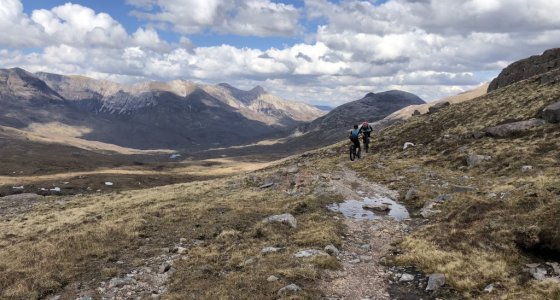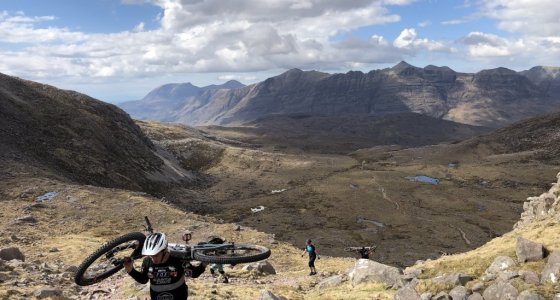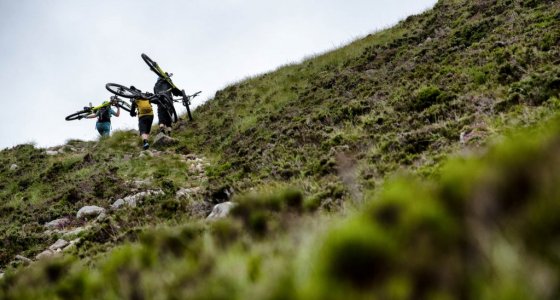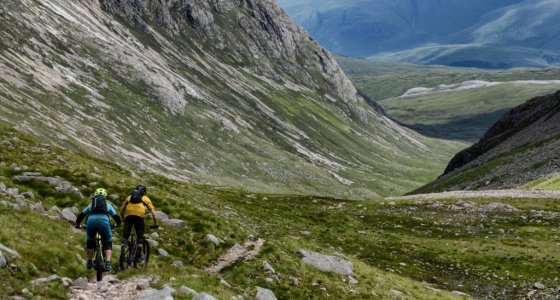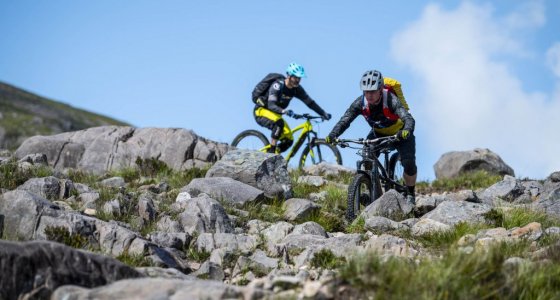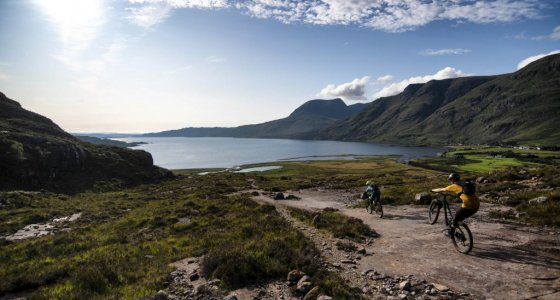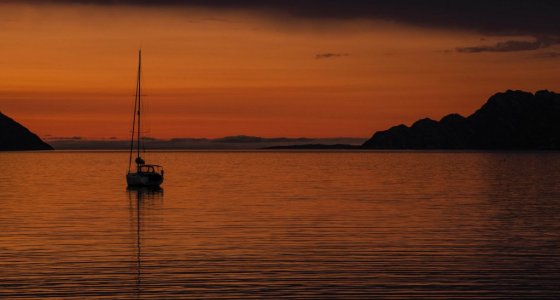 Booking and Availability
Please use the enquiry form to start the booking process. Our Torridon and Skye trip requires a minimum of 5 people to run, however, we have many individuals and 2/3's that wish to ride this incredible destination. So please send your enquiry form to us with your preferred dates regardless of the numbers in your party and we will do the rest to make the trip happen. We have a long waiting list and a little flexibility can make all the difference.
PRIVATE GROUPS - please contact us for a custom tour on a specific date and one of our team will get back to you ASAP with a price.
Rob Brown
Mon, 09/13/2021 - 17:29
Amazing trip in the Tweed Valley, 4 days of brilliant trails and expertly guided by Craig. Great location as well based from the Glentress Hotel.

Ben Plenge
Mon, 08/30/2021 - 13:54
I have just got back from a week at Chalet Chappelle in Morzine and I was blown away by the MTB Beds experience and their team. It is insane value for money when you consider the quality of accommodation, food and facilities. Everybody there was super friendly and full of useful local knowledge and positive energy. The whole holiday was very slick and well run and it helped us all to have an awesome time. I will certainly be coming back to MTB Beds for my next trip. Ben