8
The Tweed Valley MTB hype is real and so is our Glentress MTB and Tweed Valley Tour. If it's steep, natural and technical riding that you like then look no further than the Tweed Valley and the trail centres of Innerleithen, Glentress, the Golfie and many more. We have sourced the ultimate MTB accommodation, some of the best guides in the business and a destination famous for hosting the Enduro World Series to create an awesome long weekend riding bikes in Scotland!
With a real Alpine feel, this is a UK mountain bike holiday like no other, ride hard and pedal hard on this trip with some big climbs and even bigger descents. Join us for this long weekend and let our guides show you the very best of the Tweed Valley, relax in our amazing hotel accommodation and drink a beer whilst the sun goes down from the bar balcony!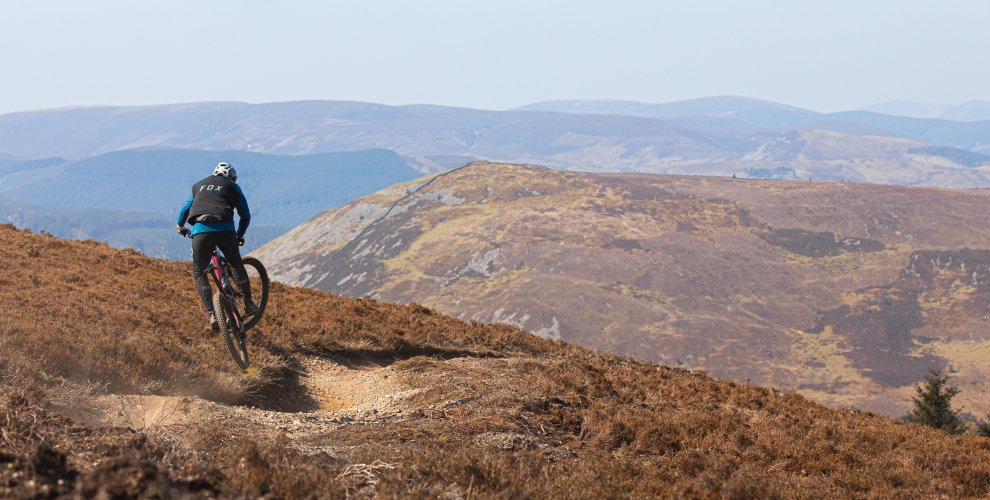 The Tweed Valley is a mountain bike mecca, with famous trails such as New York, New York, Ho Chi Minh, 3G, Flat White, Big Baw and so many more! Mix that with a full uplift day at Innerleithen and you have a trip to remember. The Tweed Valley's trail network is so vast you can easily spend hours searching and questioning your trail choices, this trip takes all the guessing out and we believe it ticks all the boxes for that perfect Enduro MTB trip and a proper holiday!
What's Included
3 days of guided riding in the Tweed Valley
3 Nights hotel/lodge accommodation in twin rooms (single supplement available, possible to arrive night before also) with bar, restaurant and terrace
Full uplift day at Innerleithen
Hearty, cooked breakfasts with local ingredients (lunch and evening meal not included, the hotel offers a great evening menu or there is the buzzy town of Peebles just minutes away)
Secure bike storage, bike wash down station and works area with stand, brushes, tools and pump.
Airport transfers are possible with our trusted partners, please ask on booking.
£10 from every booking will be donated to the Tweed Valley Trail Association for maintaining these amazing trails and working on the development of the area!
You can expect between 1000-1100 metres of climbing on the pedal days but don't worry, the descents are worth every pedal and you have a full uplift day at Innerleithen one day to recover before your final days riding!
NOTE - The weather and conditions will have a huge bearing on what we can actually do – the itinerary is likely to change from day to day to make sure we make the most from the riding and terrain available to us. Everyone knows you can experience four seasons in one day in Scotland so as long as we are prepared with the right kit and mentality it will be an amazing trip!
To secure your place on the Glentress MTB & Tweed Valley Tour A 30% per person booking deposit is required. Deposits are non-refundable and the full balance is due 5 weeks before your arrival in Scotland.
If you snore, prefer your own privacy or simply want to spread out and would like your own room there is a single occupancy option for your own room. This depends on availability and is limited to a certain number of rooms per property per week.
If this is of interest then please contact us for prices, your deposit will then be calculated at 30% of your total holiday cost.
This is our sample itinerary, it can change due to several factors but should give you a good idea of what the trip entails.
If you wish to stay at the accommodation the night before the trip starts as you have travelled far or like to have a lie in we can do this for you no problem. Please just let us know.
Day 0
Arrive - Check into your accommodation from 3 pm (arrive earlier and park up) and go for a spin at Glentress if you so wish, the trails are out of the door and Murray the hotel owner will be happy to point you in the right direction. Get back, check-in, grab a shower, beer and some food and chill out before the real action starts on day 1.
Day 1
Glentress - Your guide will meet you at 9 am at the hotel and you will be pedalling straight out of the accommodation, into the Glentress trail centre within seconds. A 20-minute pedal up to the Buzzards nest through the forest is first then a steep climb to the top of the hill where the longest trail of the day awaits you. Getting up to speed and feeling that confidence is the aim of the morning with time to discuss any coaching bits people want to work on. We will then head off into the forest to explore some of the real hidden gems that the Glentress trail centre hides! before back to the hotel for lunch and to make and bi e adjustments. Back into the forest for more single track and an epic descent to finish the day including some of the 2014 Enduro World Series race tracks straight back into the accommodation for beers at around 5 pm.
Day 2
Innerleithen uplift - After getting up to speed at Glentress it's time to sit back and relax as the guys at Adrenaline uplift take you to the top of this epic bike park, but don't get to comfy on the bus, this is a flat-out day riding some of the best trails in the valley! It's steep, fast and fun with something for everyone here! Your guide will show you the best of the best and make sure you get the most out of your uplift day at inners!
Day 3
The Golfie - There is no uplift today, but we have truly saved the best till last, the hill with the biggest reputation in the Valley! A big day with some big trails, you can expect anything between 1000-1300 metres of climbing with a lot more descending thrown in. The iconic trails of the Golfie will be on the hit list in the morning including NYNY, Wolves, Big Baw and EWS trails before lunch at a local cafe. The afternoon holds more off-piste treats with some wild descents, one which might include a Pony, before a quick dip in the river if you are brave enough and we send you on your merry way. Looking to finish up around 3 pm to give everyone time to make it home, if you wish to stay on Sunday night we can arrange this.
Included in the price is all your travel whilst on the trip with us in Scotland and we can also arrange airport / train pick up at an additional cost. If you are planning to self drive there is parking at the accommodation and as we will be based here for the duration of the trip you car will be safe and secure without need to be moved.
If you are flying up to us then the closest airport is Edinburgh just under 1 hrs drive.
Our nearest railway station is Borders Railway in Galashiels, just 18-miles away.
Caledonian Sleeper - www.sleeper.scot - A very popular service with a late evening departure from London and and early morning arrival into Aviemore. Depart London 21:15 Arrive Aviemore 07:40 ready for coffee and bikes! £170 ish
Advised bike - 150mm - 180mm Enduro bike *
Fitness - 3*
Skills and Technical ability - 3*
Riding Style - All Natural / Spirit of Adventure
The riding standard and fitness level required to ride the Tweed Valley trip is of an high intermediate/advanced standard. This is not only for your enjoyment and personal safety, but it is also for the group as a whole. The riding can be very technical, long, steep and exposed. You must be fit and able to pedal 1000M+ in the day. But don't forget we have a rest from the pedals on day 3 at Innerleithen.
Please read our ability assessor and ask any questions before making your booking.
Follow our Ability Assessor to see if this holiday is for you
It is essential and a required part of your booking process that you have holiday insurance in place for your trip that covers against medical and personal accident and all the activities including mountain biking you will take part in.
We have worked with Yellow Jersey Cycle insurance for the past 3 years now and feel they offer the perfect Travel and Bike insurance package. All Atlas Ride Co clients also receive a 10% discount on their Mountain Bike and Travel policies. Your discount code will be in your booking confirmation.
Kit List - The weather can be very varied in Scotland so we need to be prepared.
Water and snacks – gels, energy bars, flapjacks, jelly babies
Mini pump for your valve type
2 inner tubes - Scotland is very rocky!
Tube patches (preferably self-adhesive)
Tyre plugs if tubeless
Tyre levers
Multi-tool
1 set of spare brake pads
Rear gear hanger for your bike - essential
Cable ties
Duct tape (we suggest wrapping 1m around your pump)
Power link for your chain type and speed
Mobile phone - in a waterproof case or plastic bag
Small personal first aid kit if you have one
Insect repellent (we recommend Smidge)
Sun screen
Any medication you need Recommended clothing
Recommended Clothing
Helmet – Full face is recommended but a decent open face is also acceptable, the choice is yours.
Knee pads
Windproof jacket
Waterproof jacket
Insulated jacket or warm emergency layer
Riding glasses
Gloves (worth having a spare pair if it's wet)
Waterproof socks
Chamois cream if you use it
Your guides will carry
Pliers
Chain splitter
Emergency spokes
Spoke key
Adjustable spanner
Cassette tool and chain wrench
Shock pump
Puncture and tubeless repair kits
Small bottle of chain lube
Spare chain links/joining pins
Assorted nuts and bolts
Emergency shelter
Emergency blanket
Warm insulated jacket
First aid kit
Maps
Compass
GPS
Mobile phones
VHF radio
Meet Craig, a Tweed Valley local, level 3 guide and retired fireman. This man loves nothing more than charging the steep and technical descents of the valley on his hardtail ( he's made from granite ) but don't let that fool you into thinking he's a slouch on the up's..oh no. He knows the valley inside out and has a few stories up his sleeve also. An awesome guide who will instal confidence in you through your trip!
Just home from the Tweed Valley Enduro Long Weekend with Atlas Ride Co. Wow what a weekend. Epic riding, superb guides, great accommodation and some more epic riding. A superb intro to the Tweed Valley and the riding on offer at Glentress, The Golfie and Innerleithen. Rich and The Atlas Ride Co team are superb - helpful, knowledgeable and responsive and Murray and the Team at Glentress Hotel were brilliant. Thoroughly recommended.
Adam S.
Me and 8 friends booked our trip to the tweed valley through Atlas Ride Co and could 't be happier. The hotel was spot on and so was the food. The rides were absolutely brilliant the guides took on what we liked and pushed us out of our comfort zone a little to improve our riding. The golfie was definitely the highlight of the trip!
Ryan C.
Recently returned and Well!!! the 6 of us had a great experience with Atlas Ride Co at the Glentress Hotel, I've stayed with them a few times before in Morzine they've always looked after us really professional, We had great guides that showed us all the local off Piste trails with lots technical stuff too. They tailored our riding perfectly would defiantly go again next year, Brilliant keep up the good work Guys.
Brian M.
Property gallery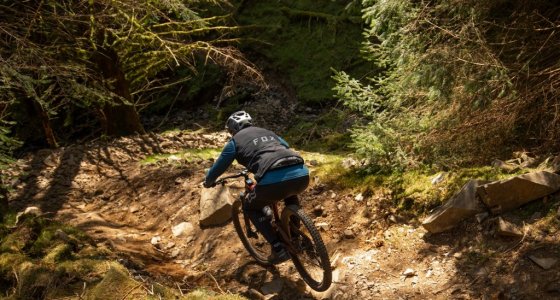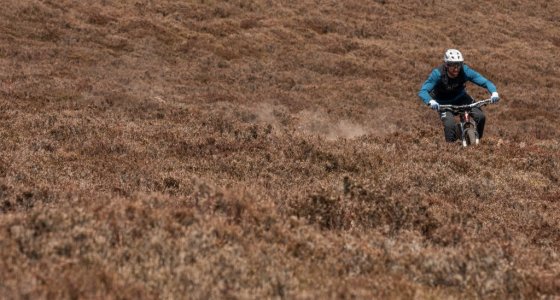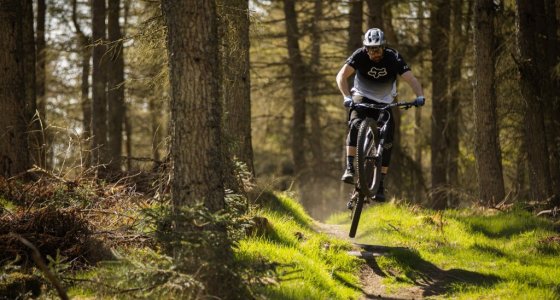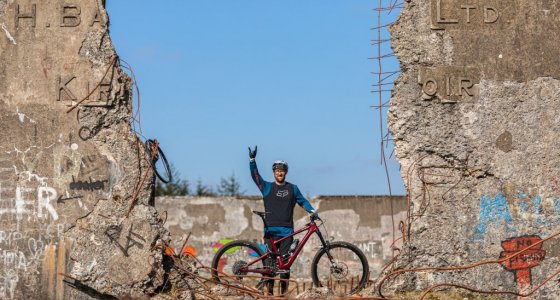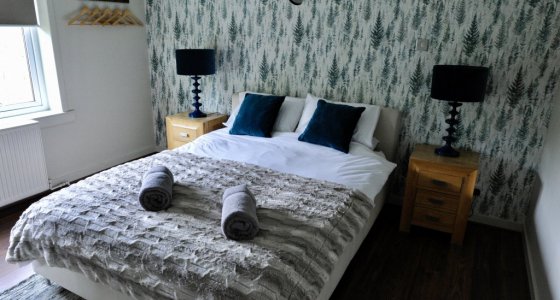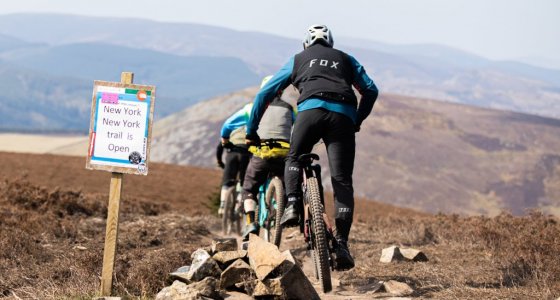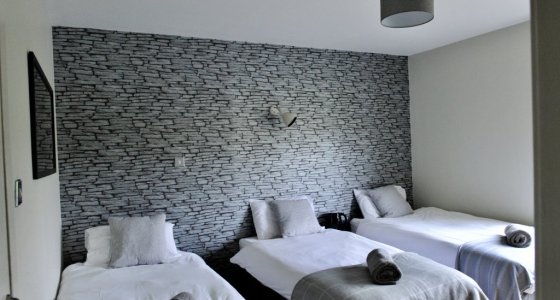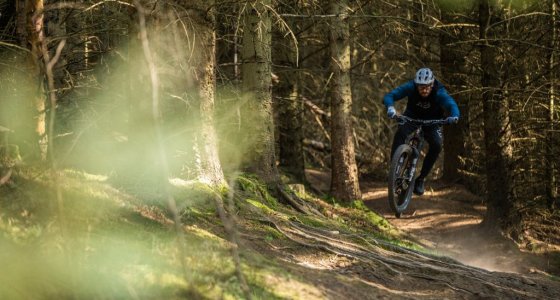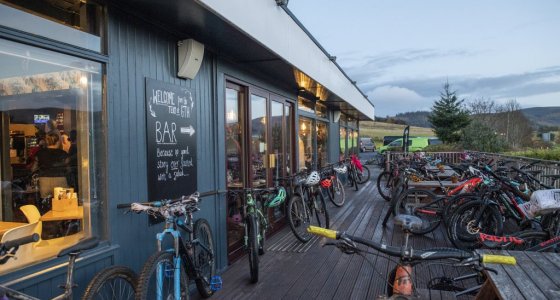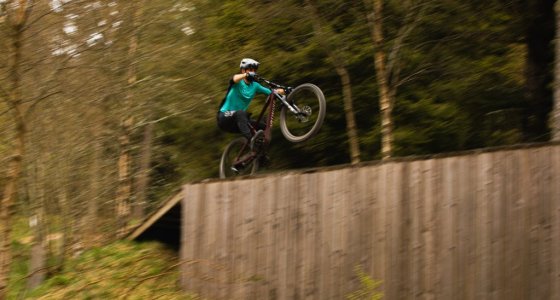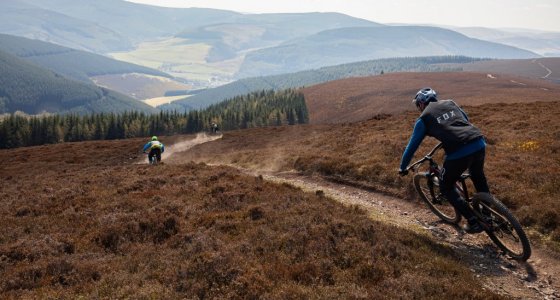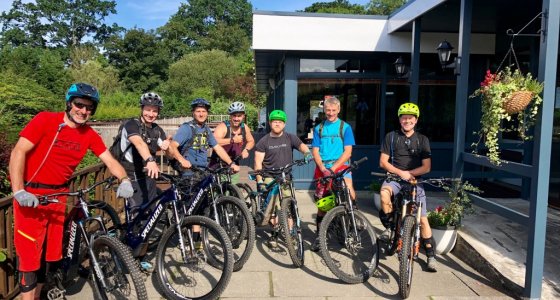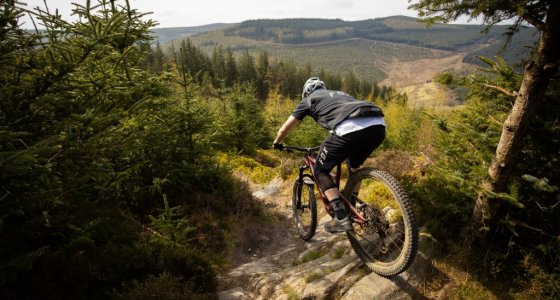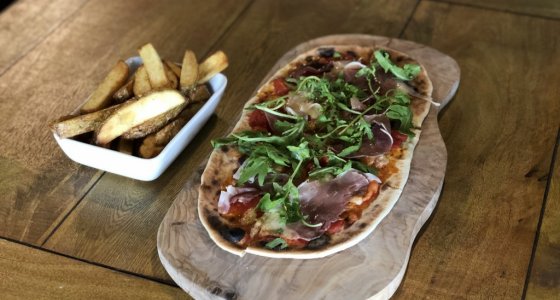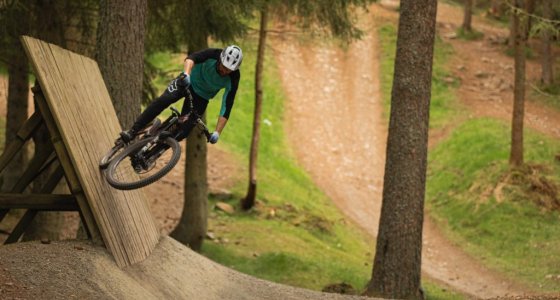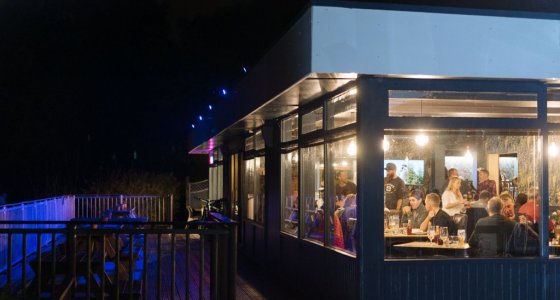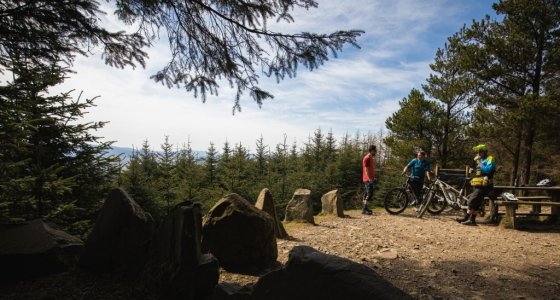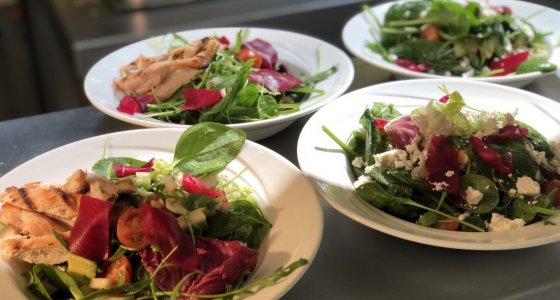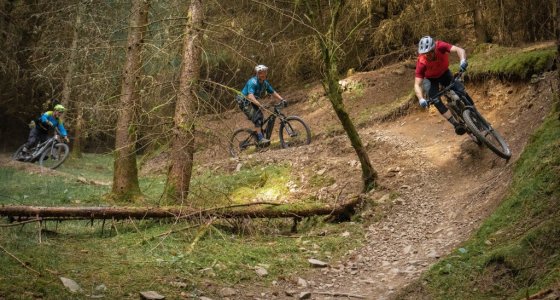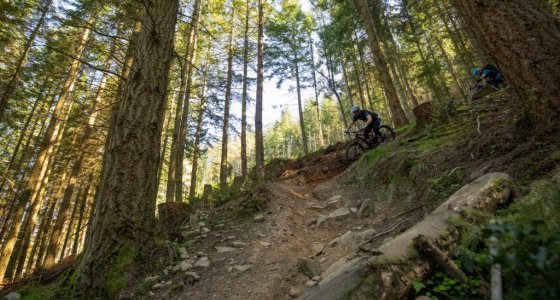 Booking and Availability
Please select your desired date below to start the booking process. We also offer several Tweed Valley E-MTB tour dates so please check HERE if the normal bike tour dates don't work for you.
We have many groups and individuals that wish to ride this incredible destination so please book live below or send an enquiry form to us with your preferred dates regardless of the numbers in your party and we will do the rest to make the trip happen. We have a long waiting list and a little flexibility can make all the difference.
PRIVATE GROUPS - Please contact us for a custom tour on a specific date and one of our team will get back to you ASAP!
Rob Brown
Mon, 09/13/2021 - 17:29
Amazing trip in the Tweed Valley, 4 days of brilliant trails and expertly guided by Craig. Great location as well based from the Glentress Hotel.

Ben Plenge
Mon, 08/30/2021 - 13:54
I have just got back from a week at Chalet Chappelle in Morzine and I was blown away by the MTB Beds experience and their team. It is insane value for money when you consider the quality of accommodation, food and facilities. Everybody there was super friendly and full of useful local knowledge and positive energy. The whole holiday was very slick and well run and it helped us all to have an awesome time. I will certainly be coming back to MTB Beds for my next trip. Ben