7
Join us on this epic Pyrenees Big Mountain MTB Tour. Mountain biking in the High Pyrenees is inspiring. The scenery is breathtaking, the riding epic, diverse and challenging. This tour will not only have you border-hopping between France and Spain twice, riding some of the best high alpine trails in the area, you'll be shuttling loamy steeps with the trailer builders, riding EWS descents and local secrets.
Add in the option of a Heli drop on a 2980m peak in Bielsa and this is a tour not to miss. Our expert local guides will lead you on this tour, hold on tight for several once-in-a-lifetime experiences. This is one we have all been waiting for!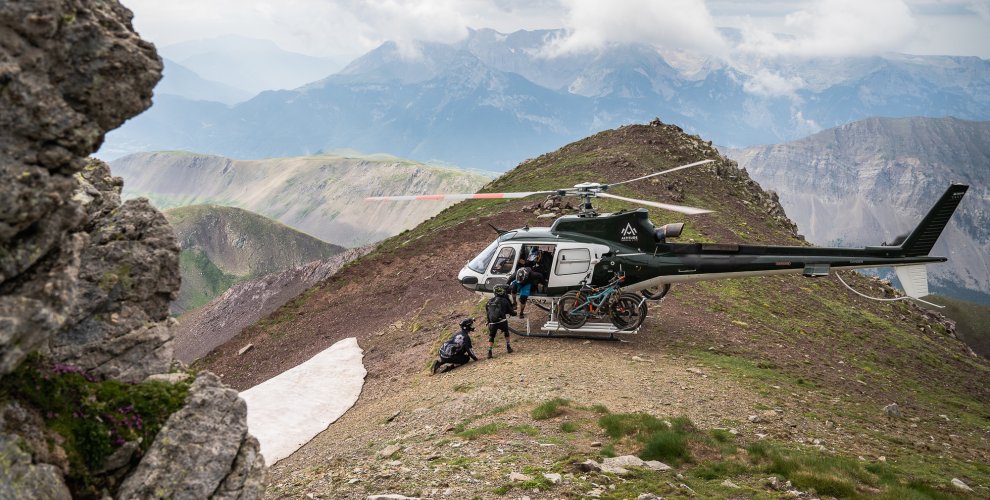 What's Included
7 Nights of 3/4* Hotel Accommodation
5 Days Guided riding in total
*Optional Heli Drop for a once-in-a-lifetime descent at £1990 per person *total tour price
Spa entry in Loudenvielle
6 lunches at great local spots
Welcome Dinner to brief with the guides
Airport Transfers to and from Toulouse*
All internal transfers between destinations
Professional guides and a dedicated team on the ground
Pyrenees Big Mountain Trip Highlights
Heli Drop in the wilderness of the high Spanish Pyrenees, descending over 2000M.
EDR / EWS trails and secret single tracks unlocked by locals
Border hopping from France into Spain
Pyrenean culture, food and hospitality
Thermal Spa to unwind mid-trip
*Transfers included at specific times
*Dates outside of Loudenvielle bike park opening times have an optional extra days shuttling at £1849 / £2090 total tour price
We operate this tour with local guides and a transport company, Pablo will be your host, a local trail builder, professional guide and incredible host who will ensure your trip is memorable. He is our man on the ground and the pioneer behind riding in zones like Bielsa, as well as the Heli biking experience. This tour program has been developed between us to showcase what we believe to be one of the best tours on our roster, and that's still underselling it. The High Pyrenees mountain-scape is unique in its size and scope, perhaps only comparable to the Aosta Valley in Italy. It has everything from snow-capped peaks to open plateaus, steep forests, ridgelines and a huge variety of terrain to choose from, it's a big mountain paradise.
To secure your place on the trip a 30% per person, booking deposit is required. Deposits are non-refundable and the full balance is due 8 weeks before your arrival. Please take out adequate holiday insurance once you have paid your deposit for the full holiday amount. We recommend Yellow Jersey - We have a 10% discount code that will be sent out in your booking confirmation.
We also insure the full amount of your holiday's value once we receive your deposit which is a legal requirement under the Package Travel Requirements 2018. So, in the case we ever went into liquidation you would receive a full refund.
We are happy to offer date swaps within the original booking year free of charge if there is another tour with availability and we are informed before the 8-week final balance deadline.
We try to keep all groups together but sometimes when group numbers are odd you can be sharing with another party member.
If you would like your own room there is a £400 single occupancy supplement depending on availability. This is limited to 2 rooms maximum per week.
Toulouse Airport
Arriving
Our van will leave Toulouse Airport at 15:00h or earlier if all clients have arrived. You should book flights that land before 1330h. Your arrival time in Bielsa will be around 17:00h.
Departing
Our van will leave Viehla at 1100h. Your arrival at Toulouse airport will by 14:00h. Departing Flights must be booked no earlier than 1600h. This timetable may move up on the morning if we note potential delays.
It is possible for you to arrive in the days before your trip to Toulouse and spend a day or two exploring the city. Bike storage at the airport is possible if you would like to stay light.
A private transfer can be arranged at an extra cost if flights need to be booked earlier, later or from a different airport than Toulouse. If you choose to book flights outside of these times we cannot be held responsible for missed flights.
Day 1 - Arrive in Toulouse, Travel to Bielsa
Landing at Toulouse airport by 14h for departure at 15h, you'll be transferred to Bielsa which takes just over 2.5 hours. This leaves enough time to settle in, have a beer, build your bike and meet the guides over dinner to talk about the week.
Day 2 - Ride Bielsa and Stay in Bielsa
Wakie wakie it's time to put those trees into some of the finest Spanish dirt you will ever come across. The Trails in Bielsa can be described in one word. Perfection. Loam like you have never experienced before, like a magic carpet floating over clouds. We ride in Pineta Valley, one of the doors of Ordesa and Monte Perdido National Park. Bielsa is a small village, about 250 people, is famous for the Carnavalada, and now, also for their amazing trails, your guides are the trail builders. Towards the end of the day we'll do a mini hike a bike to a ridgeline above the zone, descending back into Bielsa for a well earned beer.
Day 3 - Ride Bielsa, Heli - Stay Bielsa
The bucket list day. It is HELI bike time. We will ride 1 warm-up track in the morning then we head to the Heli. After an incredible light up to 2980M we depart the Heli and hug the ground waiting for our bikes to be lifted off. Then a 1000M plus decent begins. We finish at about 3 pm for a BIG beer!! Stay in Bielsa and drink some beer!
If not choosing the heli option, you will be shuttling the awesome local trails around Bielsa.
Day 4 - Border hopping between Spain and France
This is a big day but it's worth it! We stop at the border of Spain and France, at the mouth of a tunnel connecting the 2 countries, unload the bikes and start our climb. We start with a 1.5 hr pedal and hike a bike from Spain, 700m later we are at the top and faced with one of the most incredible descents in the Pyrenees. Used by the Spanish people as they escaped the Civil War we finish in a town called Fabian.
A mini natural bike park with three more trails awaits if you have the energy, if not, Pablo's Paella will sort you out and get you back riding in no time. After lunch, we travel to Ens and shuttle some more Enduro trail gold before dropping down into Loudenvielle for a well-deserved beer and feed!
Day 5 - Loudenvielle EWS trails and beyond the Bike Park
A well earned rest day, one that you'll be tempted not to take. Being in Loudenvielle you'll have access to the bike park, a fun riding zone that is perfect for a morning or afternoon session and of course the World Cup Track should you feel up to it. We'll have a suggested riding program sent over with afew of our favourite trails.
Day 6 - From one valley to the next
Hopefully you have saved some energey, as today is a big one. We'll ride the other 2 EWS runs in Loudenvielle with the shuttle first thing, Toutere and Nabias, before we go to start our journey over valleys and the quite incredible trail of Entecada to reach our final destination of Val D'aran, a crossroad between France and Spain, sharing language, culture and a rich history. With a lot of terrain over 2000m and reaching up to 3000m Val D'aran is a special place. We'll have time to hit up a couple of classics after lunch to make this day truly epic.
Day 7 - A full-on day in Val D'aran
Shuttle, trails, food, more shuttle and more trails. The riding in Vielha is unique in style, feeling like many EWS venues before they were smashed up by the racing. Fast, technical and flowy it's an amazing spot to end the trip. This is the last day and we want to get every drop of sweat out of you before our last meal and drinks.
Day 8 - It is nos vemos en espana de neuvo from your guides and your new friend but we don't say goodbye, it means we will see you soon!
Advised bike - 150mm - 170mm + enduro
Skills and Technical Ability - 2
Riding Style - All Natural
The riding standard and fitness level required to ride the Pyrenees Heli BikeTour is as a very confident intermediate rider, to advanced. You should be happy and safe riding technical rocky terrain for prolonged periods. There are no obligatory gaps and jumps but there are exposed ridgelines and technical sections.
There are 2 hikes and climbs in this trip of note, both taking approximately 1.5 hours. Both can be opted out of, but for alternate riding plans to be made the whole group will need to opt out, other wise the riders choosing not to climb will have to wait for the guide and group to make to climb and descent.
Some sections can be walked if necessary but please consider your ability before booking this trip. Several of the days are dependent on making it to certain points in a required time frame, and while mechanicals and accidents happen and are accounted for, we cannot hold the group up or adapt several of the programs if you are not able to ride the terrain.
Please note that no refunds will be provided if you cannot ride the heli due to being a nervous flyer, or if the guides decide you are at risk of injury or worse due to your ability.
Can I book as an individual?
Yes, but we need a minimum of 6 people to run the tour.
My group is over 7? Can we still come?
Places are limited to 7 due to van requirements. Groups of 10 -12 can be accommodated if booked far enough in advance to secure extra transport, guides and accommodation, please note this will effect the price.
Can I change the arrival and departure dates?
The departure and arrival dates are set but arriving a day early in Toulouse to enjoy the city is just fine. Though you can arrive earlier or later in the week it will not decrease the cost and it will not change the tour program.
Can I travel to a different airport?
Transfers can be arranged from another airport subject to availability.
What are the options for dinner?
On the first night of your arrival, we will eat together at your hotel in Bielsa, where you will meet your guide(s) for the trip and talk about the plan and logistics for riding over a locally brewed beer. Throughout the week there is an array of amazing restaurants in all locations from fine dining at the hotels to traditional restaurants in the town. Your guides will assist you all the way. Evening meals are not included except on the first night.
What are the options for lunch?
Lunch will be at a variety of spots throughout the trip. In the villages and towns you are riding, a mix of restaurants and cafes with amazing local food. Lunches are included
I have a dietary requirement or choice?
Vegetarians or pescetarians are no problem, though please advise us on booking. Please contact us before booking if you are a vegan or have a medical dietary necessity to ensure your needs can be met.
Can we do the tour without the Heli Drop?
The whole group can, in advance, opt out of the heli day. It would be replaced by more shuttle riding in the valley. The overall cost of the tour would drop in this circumstance, please contact us for a price.
What happens if we cannot ride the Heli on the scheduled day?
In the very rare circumstance it cannot be done on the scheduled day, we will always be within 2 hours drive of the heli point, so the day can be moved throughout the week. If the drop cannot happen at all.
What happens if I back out of the Heli, or I am not allowed on board due to safety?
If you back out of the heli, you will still be charged for it, if it has been booked for you. If you have severely over estimated your ability and your presence on the heli risks your safety and that of the group, the guides reserve the right to cancel your spot. You will not be charged for it in this eventuality.
How many trails will we ride each day?
Depending on the length of the trails and how long it takes to get to them between 6 and 10 roughly. The heli day will be less.
How hard are the trails we will be riding?
All of the trails present their challenges, there is a lot of technical riding, and rocks, and exposure are common. If you are very comfortable riding technical red runs in your local bike park you should be ok.
Is there any pushing or pedalling?
Yes, dependent on the day. Yes, but every day is different, expect to climb between 500m and 1000m each day. There are 2 hikes and climbs in this trip of note, both taking approximately 1.5 hours. Both can be opted out of, but for alternate riding plans to be made the whole group will need to opt out, other wise the riders choosing not to climb will have to wait for the guide and group to make to climb and descent.
Recommended bike?
We would recommend an aggressive enduro bike for this tour. We suggest a minimum of 150mm/140mm travel; modern geometry and DH casing tyres setup tubeless, with inserts.
What equipment should I bring?
Your bike and kit should be well prepared for long enduro rides away from bike shop support. You'll need to carry a pack with you at all times with hydration, a tube, pump, tyre levers and at least a basic multi-tool. Sun cream is essential.
You should bring a full-face helmet, or at least one that has a detachable chin guard, a hydration pack and the protective equipment you would feel comfortable wearing.
What is the average cost of a beer? An evening out?
A pint of Spanish Lager will set you back between €4 and €5 depending on where and when you buy it. Dinner in a decent restaurant will cost you around €12 - €20 per main course.
Will I need insurance?
Absolutely. With the UK's departure from the EU your EH111 card no longer covers medical care. You'll also want insurance against other circumstances such as bike theft, damage or cancellation for personal reasons. We recommend Yellow Jersey. Booking with us gets you a discount code for a 15% off.
You are required as part of your booking to have personal injury insurance and we also recommend cancellation insurance.
If you are travelling from the UK please use - Yellow Jersey Cycle Insurance
Since 2017 we have partnered with Yellow Jersey Mountain Bike Insurance to provide professional mountain bike holiday and personal bike insurance policies to our clients. All our clients receive a 15% discount code in your booking confirmation.
If you are traveling from outside of the UK we can recommend World Nomads
Make sure you set your residence location using the flag icon top left
The currency in Spain and France is the Euro, and all major credit cards are accepted in all of the towns we visit but we do advise bringing some cash, even €100 for some tips and some of the more remote shops/bars in case your bank questions your spending abroad or your phone batteries dies and so on.
Property gallery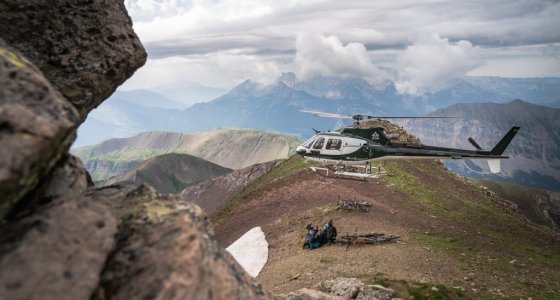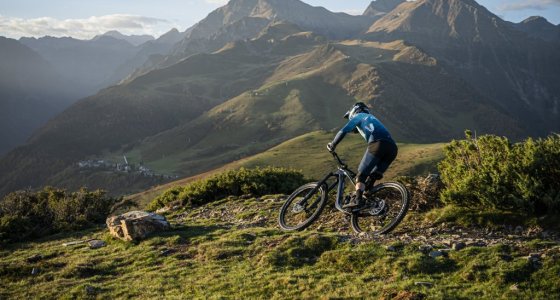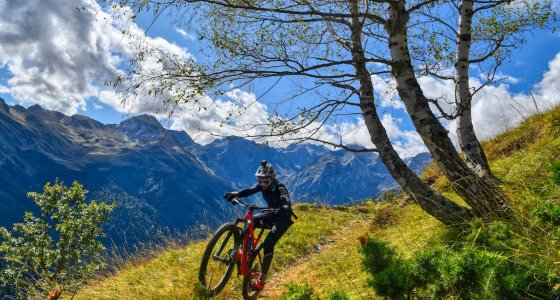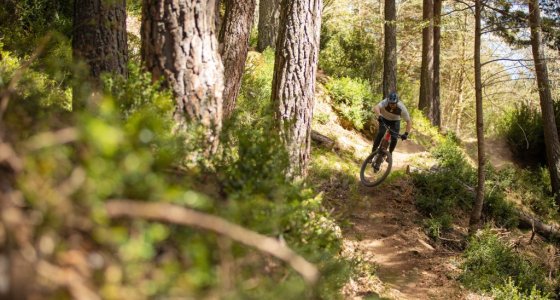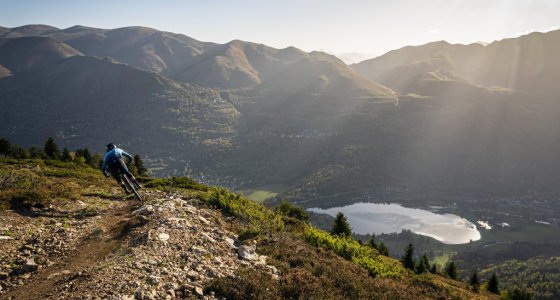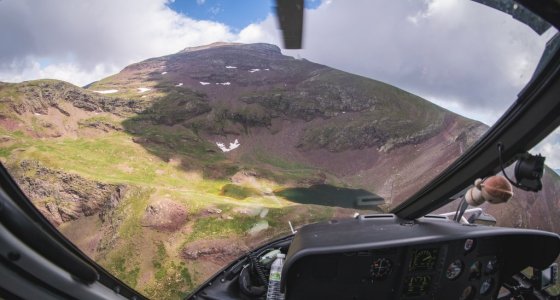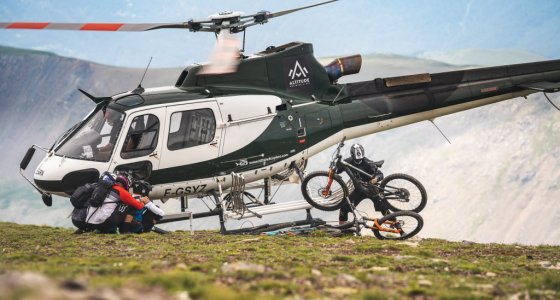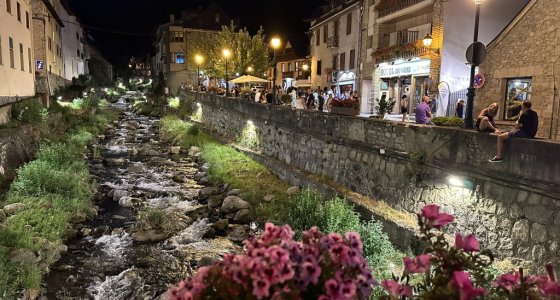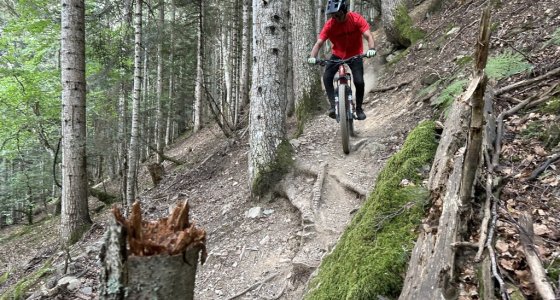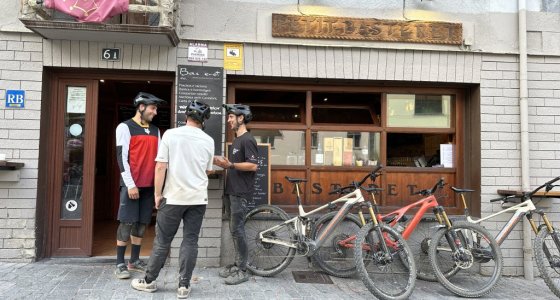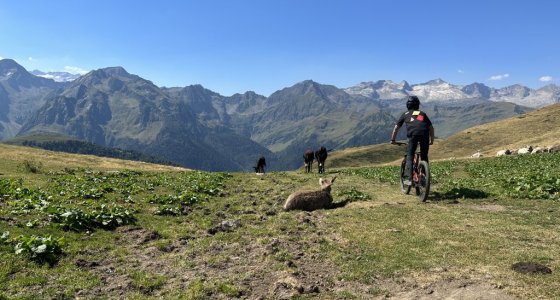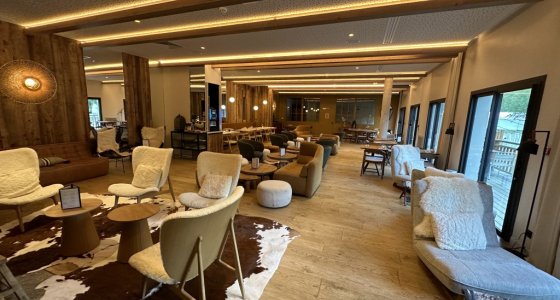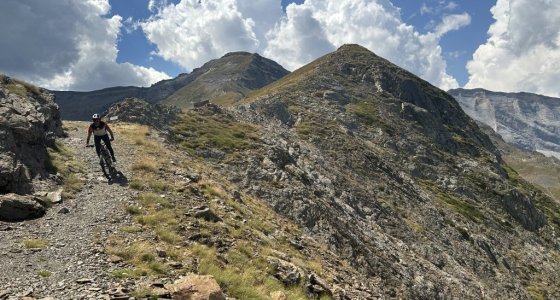 Booking and Availability
Please select your preferred date below or use the enquiry form to start the booking process. Please feel free to contact us to discuss any elements further before booking if you need to. Once your booking is made you can always make amendments at a later date if you so wish.
PRIVATE GROUPS - please contact us for a custom tour on a specific date and one of our team will get back to you ASAP!
Nick Akroyd
Sun, 10/18/2020 - 22:39
Fantastic week of riding in Finale Ligure. Top class guiding, excellent hosting, nothing was too much trouble for the MTB Beds team. Will definitely use again.

Jim Smith
Sat, 10/09/2021 - 14:51
Been a few times with MTB beds to either Morzine or Finale Ligure. Top class outfit. Can't recommended them enough. There is no better 👌🏻