Although for many of us, our dream riding destinations remain abroad in areas like Morzine & Finale Ligure, many of our clients spend the majority of their time riding in the UK. Despite the British weather, there is an abundance of talent that runs deep and that is largely down to the incredible bike parks that have been developed over the last couple of years.
B1KE was set up in early 2014 that has quickly grown to comprise of four fully independent bike parks in the south of England. Combining their wealth of knowledge and experience they have designed a great variation of trails with trails and feautes to suit beginners all the way up to pro's. Investment in grassroots riding and getting more people on their bikes is something that we feel very strongly about and so partnering with a company like B1KE was an obvious decision.
Windhill Pro line has some big booters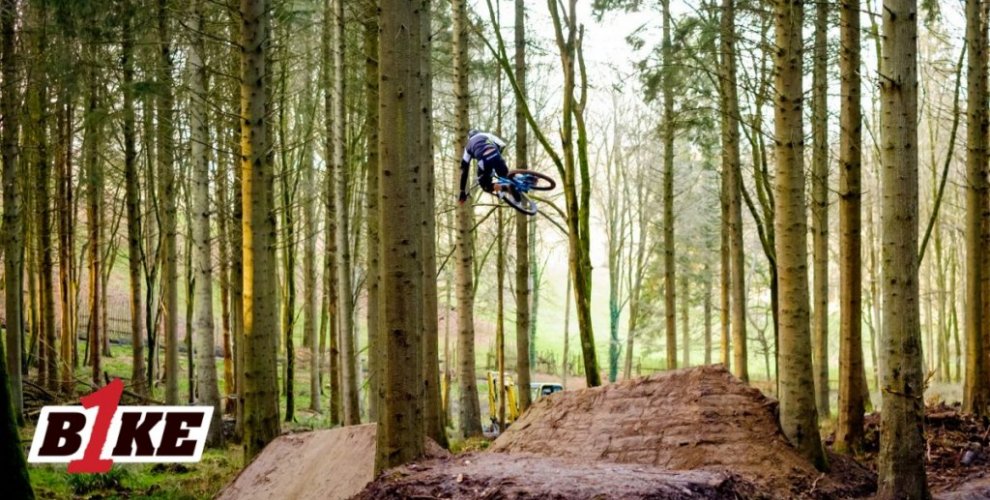 Windhill - B1KE Park
Awarded bike park of the year in 2017, Windhill brings big jumps to the masses with their perfectly sculpted Pro-Line. Windhill has been carefully designed with the help of professional freerider Chris Smith, the progression from blue to black is a perfect training ground for those learning to jump and gain more confidence on their bikes.
S4P - B1KE Park
Paying homage to the UK's dirt jump scene, S4P or Milford dirt jumps as it was previously known has become a regular playground to both pros and amateurs alike. After the Milford spot was knocked down, B1KE collaborated with S4P's Sam Reynolds, Olly Wilkins & Brendon Fairclough to create the perfect place to perfect your skills.
S4P - B1KE Park dig day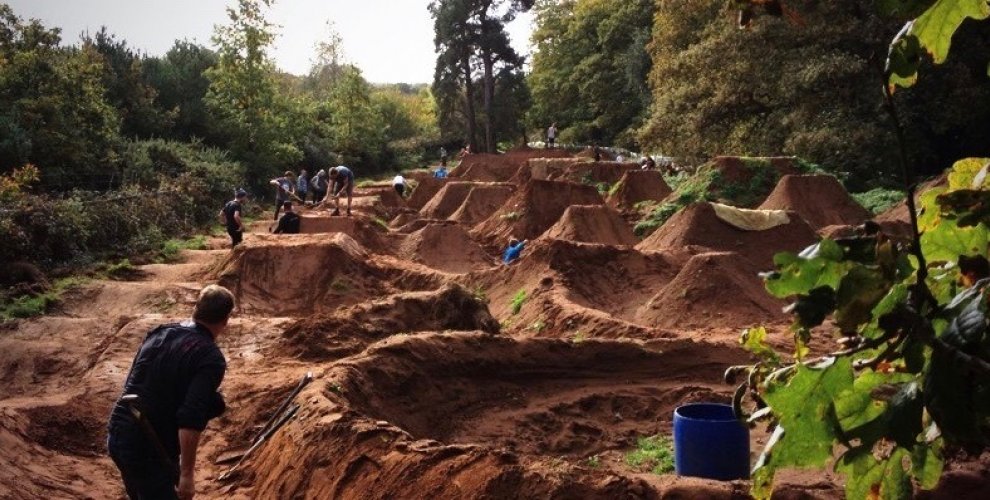 Tidworth Freeride - B1KE Park
A hidden gem for many years, Tidworth has fast become a rider favourite with a brilliant combination of freeride and downhill trails. The chalky dirt gives a unique feel that has made it a go-to destination for grassroots racing, attracting big names such as Ben Deakin and Ben Moore to the scene.
Get involved with a B1KE coaching course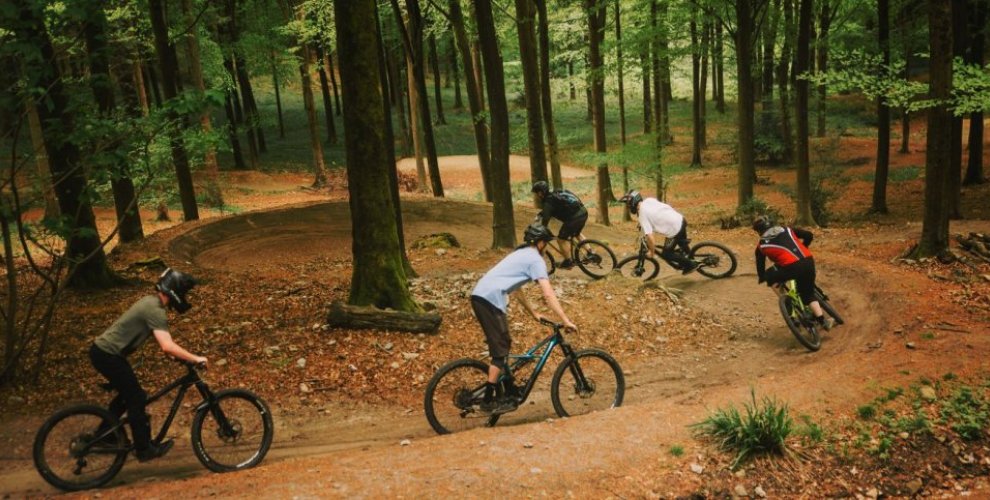 Rogate
Rogate hill has been known for breeding for some of the sport's best such as Olly Wilkins, Bernard Kerr & Brendan Fairclough. From its inception, the caliber of riding on these tracks has attracted many to the spot. The sand-based hill rides great in all weather conditions and has a great local scene of riders. B1KE has helped to improve this with their new trails, maintenance and now famous yearly "Rogate DH" race each winter.
We are very excited to begin this partnership with the awesome crew at B1KE. Not only will we be attending their races throughout the year, we will be offering a chance to win a free Riders Weeks holiday package to one B1KE member each year. We will also be offering all Atlas Ride Co clients 20% off all coaching options at the B1KE locations allowing you to develop key skills ahead of your holiday.