Smith Optics history and pedigree is rich in the off road, dirt world we know, but they began is in the ski world. It was 1965 Dr Bob Smith wanted to get some more powder runs, he and his buddies would have to go home before they wanted to when they couldn't see anymore. What made Smith was the worlds first sealed thermal lens with foam venting. Basically he invented the extreme sports goggle.
They've come along way in the last 50 years, to now lead the market in performance eye wear. They've consistently innovated and pushed what is possible with the simple idea of vision. How often, and we know the answer, have you struggled with steaming goggles? If you ride with them it's every single time you go shred in the mud, or if it's wet or even a little muggy. How much of a struggle is shifting from bright sunshine to dark woods at speed? It's these answers Smith strives to answer and solve. We at Atlas Ride Co. are proud to join forces with them.
Smith Wildcats out in the wild in Finale Ligure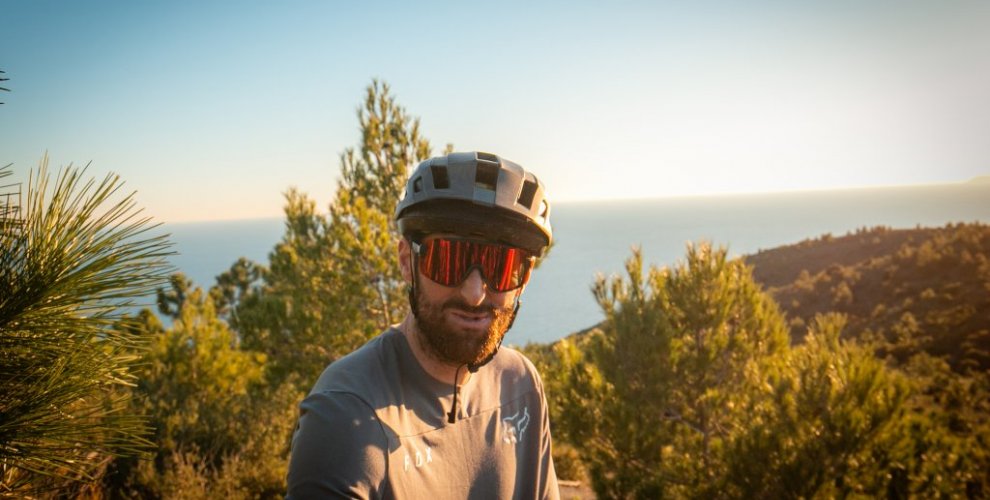 Smith has a history of firsts. To stay one step ahead of the competition by addressing real world problems they and their sponsored athletes experience, they've come up with some of the most creative solutions in the game.
All these little things other brands now use and you wouldn't blink an eye at such as the first interchangeable lens system, intergrated helmet and eyewear ventilation and anti fog systems that became indispensable to motocross riders. Today lens technology like ChromaPop lenses and Aerocore ventilation further the answer to problems many thought couldn't be answered.
As we at Atlas Ride Co. strive toward a more ecologically friendly business model, we are stoked to pair with Smith who have the largest line of eco-friendly sunglasses in the world, Smith incorporates a material called Rilsan Clear into their sunglasses. Rilsan produces a lightweight, durable frame that's over 50% bio-based.
Smith is renowned in many of the sports we love beyond mountain biking, Ski, snowboarding and other snow sports that are at the root of the brand, to motocross, skate and surf. It's a global enterprise that reaches far in it's pursuit of great product.
In the mountain bike world they sponsor some of the industries heavy hitters, and have done for some time, seems when you start running this eyewear you don't want to give it back! Steve Peat, Aaron Gwin and Brandon Semenuk amongst others.
We are stoked to continue working with Smith Optics. If you have any questions or want to try a pair on you know you can come and talk to one of our team anytime.
See you on the trails!