12
Chalet Five25 MTB Package offers a fully catered MTB holiday experience in Morzine perfect for groups of two all the way up to twelve, based on our now famous Riders Week packages plus a lot more this has all the boxes ticked. With 5 bedrooms and a large garden area for relaxing at the end of the day, this is perfect for groups and families who want a true Morzine MTB experience!
Located in central Morzine and just 100m from the Super Morzine lift, with a stunning south-facing deck and large garden, barbecue, secure garage and a purpose-built bike wash, this chalet is a gem, it's got that home-from-home vibe and is perfect for large groups, a family unit or multiple individuals.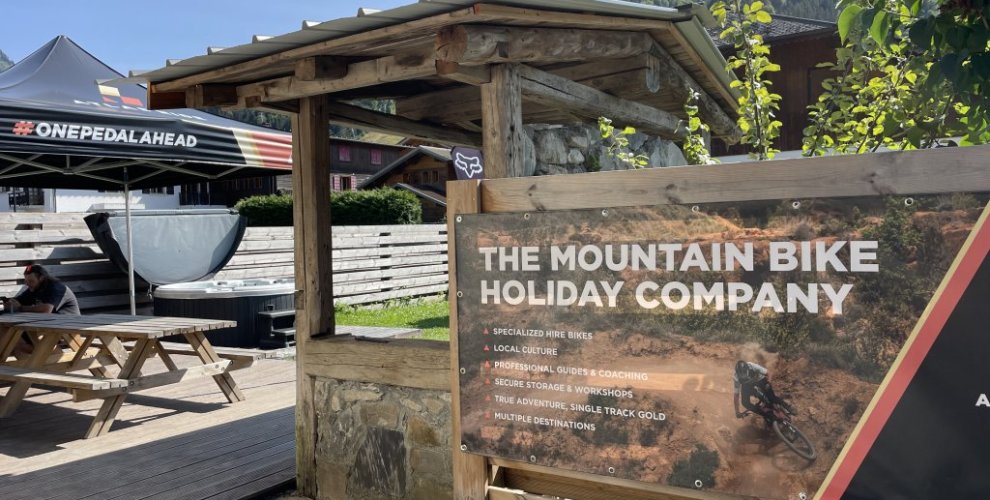 What's included
Accommodation in the centre of Morzine
Hot tub outside under the stars
Full Portes du Soleil lift pass or Multi Pass for 6 days
Professional chef cooking a two course meal served 5 nights of the week with continental breakfast 6 mornings with Eggs on 5 mornings.
Bee Kind Toiletries with fresh, crisp cotton linen and towels
FREE Atlas Ride Co apparel
Free Peaty's cleaning and lubricating products
Custom Bike Wash down area, tools, pumps and bike work stands
Kit washing facilities
Passionate and knowledgeable staff always on hand to help.
NB - Airport transfers are not included but can be booked via our partner link found in your booking confirmation.
We aim to make your mountain bike holiday as hassle-free as possible, we'll get your lift pass, cook your dinner and give you all the advice and guidance you'll need for a memorable trip. If you are flying and require airport transfers just let us know and we'll book them for you and simply add them to your booking.
Over the past 10 years, we have developed some amazing relationships with the lift offices, transfer companies, local suppliers and property owners. All these relationships combined with the knowledgeable and efficient staff we have working for us allow us to create these incredible Morzine Mountain Bike Holidays.
Chalet Five25 can cater for families and groups up to 12 people looking to create amazing memories on the best mountain bike holiday in Morzine.
Over the past 10 years we have developed our in resorts offerings from bike hire to day trips and also built some amazing partnerships that benefit our clients, please see below.
The professional in house mechanic service is a paid service but very competitive
Bike hire from our fleet of Transition Patrol and Sentinel hire bikes - Bike Hire
Travel and Bike insurance from the best in the game, Yellow Jersey. 10% discount on booking
Local guides who are fully French registered and legal to guide. Guiding Services.
Days trips to others resorts including Pila, La Thuile, Samoens and more, See here
We have some of the best partners in the business, see below. All partner discount codes are provided within in your personal MyBooking portal once the deposit has been paid and property secured.
Families that love bikes are awesome, The Riders Weeks Packages are awesome, kids are awesome. We've got afew of the little rippers ourselves and they've given us the impetus for our Family Bolt on options, they are all about what we would want to see on a mountain bike holiday with our kids! This is the perfect family property and for that reason we have developed a great family bolt on option.
Coaching and Guiding sessions for the kids and adults
Evening child care available on selected nights
Additional activities inc white water rafting, paddle boarding and canyoning at an extra cost
Optional Kids menu and eating times separate to the adults (or same menu same time)
Bike hire for the kids + protection available at an extra cost
The list is extensive and we are sure we have researched and found the very best suppliers and partnerships for each element. When making your booking please just let us know if this is something you would be interested in and we can discuss the finer details and put a customised quote to you.
In a nutshell, they are everything we love about the Riders Weeks package but from the eyes of parents looking after their kids, we want you to feel safe and relaxed and we want the kids to be running around, stoked and making new friends. Maybe you will too as you meet like minded parents getting their offspring into the sport.
The package is designed for kids from 6 - 16 years old, though children of any age are welcome, with loads of little touches to make sure you have memories that last a lifetime. Toasting marshmallows after dark over the outdoor fire, photography with our in house media professional, aswell as cooking classes for the kids (and adults!) and a big garden for them to burn off any excess energy after a long day on the trails.
The family bolt on package is priced upon inquiry. Please drop us an email on info@mtbbeds.com to know more.
To secure your place on the Rider's Week A 30% per person, booking deposit is required. Deposits are non refundable and the full balance is due 8 weeks before your arrival in Morzine.
Check in at Chalet Five25 is from 15h.
Check out is at 10h.
If you arrive earlier than 15h, we'll be there ready to welcome you in with a beer and show you about. You can get your bikes built up and use any common space. However facilities such as your room and showers may not be ready until 15h. We only ask you bear with staff and the cleaning team while they get the place tip top as guests are departing.
If you are leaving resort later than 10h, you can store your bike bag and go riding if there is enough time before you leave. We only ask that you understand the team will be trying to get the property ship shape for incoming clients, so please try and keep mess to a minimum and belongings tidy.
Tourist Taxes are collected by us and are payable directly to the town hall. This city tax is charged at the end of your stay, in our Riders Weeks Properties this totals €1.50 per person per night over the age of 18. This will be added to your account and is payable before you leave resort.
To check your ability we have developed the Ability Assessor to see if this holiday is for you. This will ensure you get the maximum enjoyment from your trip. Please take some time to have a look at the page as it will give a great insight into the terrain, level of riding and what you can expect from you Atlas Ride holiday in Morzine!
Please take a look at our Track Check video's here so you can see just how epic this destination is and what to expect from your Mountain Bike Holiday in Morzine.
If you prefer your own privacy or simply want to spread out and would like your own room there is a £300 single occupancy option for your own room.
This depends on availability and is limited to a certain number of rooms per property per week.
Can I change the arrival and departure dates?
The Five25 package in Morzine runs Saturday to Saturday. If you want to arrive earlier than Saturday, we can arrange hotel accommodation for you at an extra charge. If you want to arrive later, you can though it will not effect the price of the week.
What are the costs for airport transfers?
Airport transfers will be charged at our cost price when shared or private. Approximately £40 for a shared service each way and £240 for a private transfer for up to 8 people each way.
What are the options at dinner?
It will be a 2 course set menu each evening with amazing locally sourced food.
I have a dietary requirement or choice?
Vegetarians, pescetarians, vegans, ceoliacs and most allergies are no problem, though please advise us on booking. Please contact us before booking if you have a medical dietary necessity to ensure your needs can be met.
Are there any bars, shops or bike shops where the chalet is?
Yes, you are at 525 chemin de la vieille plagne, central Morzine. A supermarket is 50 metres away, the town centre is 2 minutes walk from your front door.
What is the bike storage?
The bike storage is ultra-secure, with alarms and double security padlocks.
How far away are the trails?
The Super Morzine telecabine is less than one minute's ride away. Pleney 2 minutes.
How hard are the trails?
From very easy to the hardest of the hard. It depends where you go! There are enough green and blue runs in Morzine and Les Gets to keep a beginner occupied for a week, with enough difficult runs to keep a pro busy for a season. Check out our Track Check Videos and Ability Assessor.
Is there a mechanic?
Yes, he is available in the morning and evenings for most jobs a bike could require. The only thing we cannot do is service damper cartridges on most suspension systems due to the many specific tools required. He is based at Chalet Chapelle.
Is the mechanic expensive?
No, they are very reasonable. They are dedicated to Atlas Ride Co clients only. For example a brake bleed is from €15 per brake and labour is charged at €30 per hour.
What parts do you stock?
We stock a small selection of Shimano and Sram components (Enough to build a bike), rims and tyres from DT Swiss, Schwalbe and Maxxis.
Recommended bike?
Anything you are used to riding! People bring hardtails to Morzine and love it. A downhill bike is the simple answer, as it's what Morzine is all about. But if you don't have one don't worry, enduro bikes are out weighing downhill bikes 60% - 40% on our last figures! It should be robust, with modern components and geometry, you won't find find many 26" tyres or tubes in resort. DH casing tyres setup tubeless is a good piece of advice.
You should bring a full face helmet, hydration pack and all the protective equipment you would feel comfortable wearing.
Can I hire a bike?
Yes there is an option to rent directly from us a Specialized Enduro, or other hire bike options in Morzine. Check out the link here.
What is the average cost of a beer? An evening out?
A pint of beer will set you back between €4.50 and €7 depending on where and when you buy it. Dinner in a decent restaurant will cost you around €14 - €30 per main course.
Can my mate(s) join us for dinner at the chalet?
Yes, if we have space available. It's €20 per person, the chef must know one day in advance.
Can we skip the dinners? Will there be a refund if we don't want food?
You certainly can, not sure why you would want to! The price of the week remains the same. We have self catered options in Morzine, see here.
Do I get a refund on my lift pass or holiday if I am injured and have to leave early?
You do not, but insurance can look after these things if you have the correct cover.
Can I swap my lift pass for a multi pass, as I am not riding?
Yes, it is the same price, you need to let us know in advance as we pre-purchase the lift passes.
Can my mate(s) park outside the chalet and sleep in their van?
No, for security reasons and the comfort of all the other guests.
Will I need insurance?
Absolutely. With the UK's departure from the EU your EH111 card no longer covers medical care. You'll also want insurance against other circumstances such as bike theft, damage or cancellation for personal reasons. We recommend Yellow Jersey. Booking with us gets you a discount code for a 10% off.
Airport transfers are not included in your Riders Week package.
However we will book them on your behalf either with one of our vehicles or our transfer partner Skiidy Gonzales. Just make us aware when you are booking that you require the transfer, add your flight details to your booking and we will add the transfers to your booking for payment.
Ben and crew are amazing at creating and fulfilling on a absolutely wonderful mountain bike holiday. Lodging at the chalets far exceeded expectations. The rooms are great and the staff are even better. Eating meals by the chef for breakfast and dinner are the only way to go. It saves a ton of group time deciding where to go eat. The meals are delicious, thanks Adriane. Ben's organizational skills and local knowledge where on point. He figured out exactly what our group was capable of and sent us in the right direction with the perfect guides. The rental fleet that Atlas Ride Co has is like nothing I have ever seen from a rental bike. Perfectly maintained for no mechanicals issues while riding and thoroughly looked over ever 2 days. I have never wanted to write a review before this experience with Atlas Ride Co. Can't wait to get back and do another holiday with Ben crew.
Jeff N.
I have just got back from a week at Chalet Chappelle in Morzine and I was blown away by the Atlas Ride Co experience and their team. It is insane value for money when you consider the quality of accommodation, food and facilities. Everybody there was super friendly and full of useful local knowledge and positive energy. The whole holiday was very slick and well run and it helped us all to have an awesome time. I will certainly be coming back to Atlas Ride Co for my next trip.
Ben P.
2 years ago I stayed with Atlas Ride Co in Chalet Chapelle (Morzine) this year for my first trip to Morzine, due to going out to morzine late in the season I could not stay with Atlas Ride Co for the duration of my trip, so I went on to stay with one of their most notable competitors, and despite the marginally higher price for Atlas Ride Co it was worth every penny. They removed all stress of organising airport transfers and lift passes, allowing you to fully enjoy the riding and trip as a whole, with amazing food (better than most restaurants I went to on the trip) comfortable rooms, invaluable onsite mechanic, great bike washing facilities, a really good atmosphere and fantastic staff. So, whilst other places may appear better value on paper (all though not many are when additional costs are factored in), do not be deceived, as there is simply no substitute for the quality of the Atlas Ride Co Riders week.
Ben J.
We chose Atlas Ride Co for our Morzine trip based on the good vibe we got from their representatives at last year's Fort William World Cup. From our arrival at the chalet we were very impressed with the set up and the welcome we received. The crew are all very friendly, knowledgeable and happy to help, both at the chalet and when we bumped into them on the trails. They were a good laugh, even if some of the banter is questionable!! Aside from the excellent location and facilities Atlas Ride Co have to offer what really sets it apart is the quality of the food served. Mike the chef delivered incredible meals every night which just seemed to get better as the week went on. We would return to the chalet for the food alone! We will definitely be booking for 2021 as soon as the holidays become available. Thank you to all the Atlas Ride Co team for the most amazing week!
Chris B.
Can highly recommend Atlas Ride Co if you're looking for catered accommodation in Morzine! This was our 2nd year and we stayed in chapelle for riders week in August - just before UK quarantine rules were about to come in. The team had everything covered and the Covid measures that were put in place were really reassuring. Friendly crew always on hand - great banter and superb food! All in all - great value! Could not fault and We'll be booking again for 2021!
Karen T.
Property gallery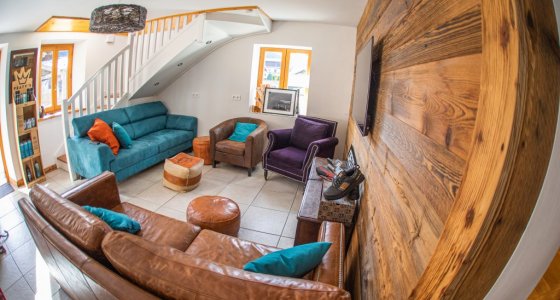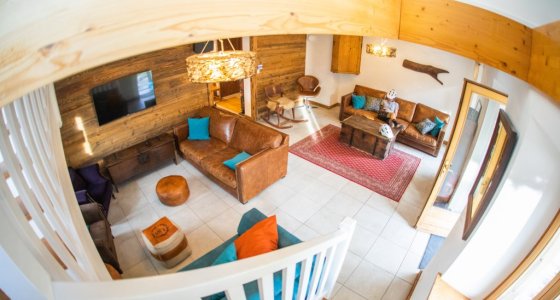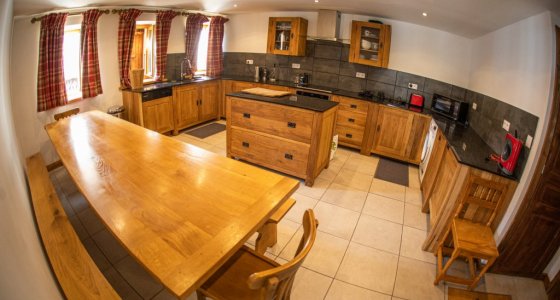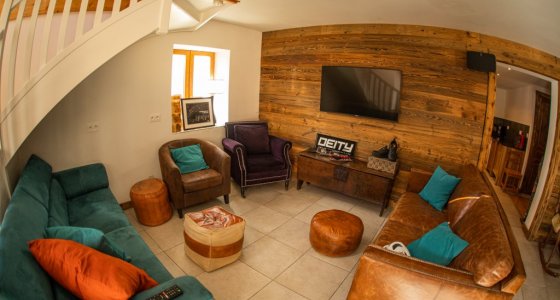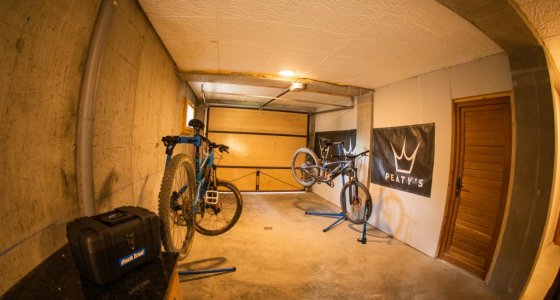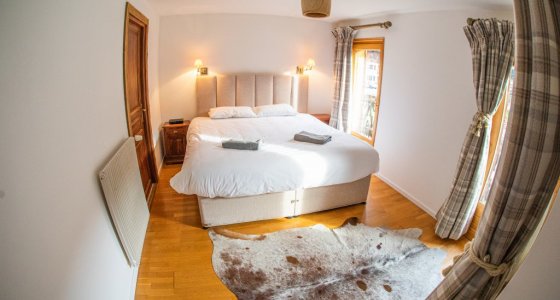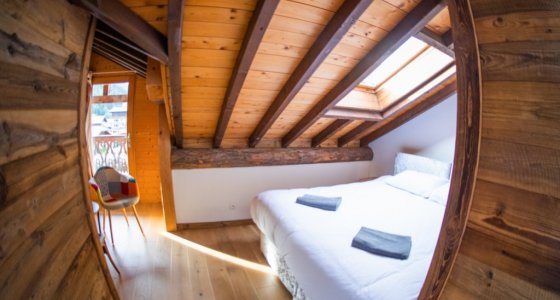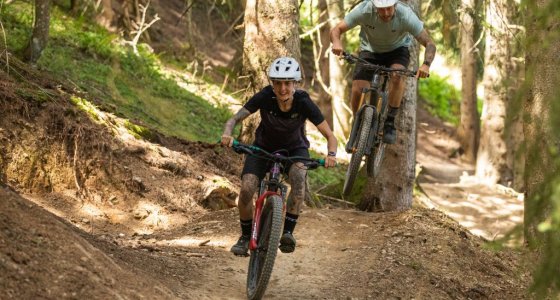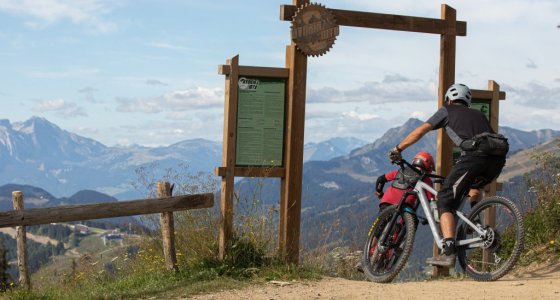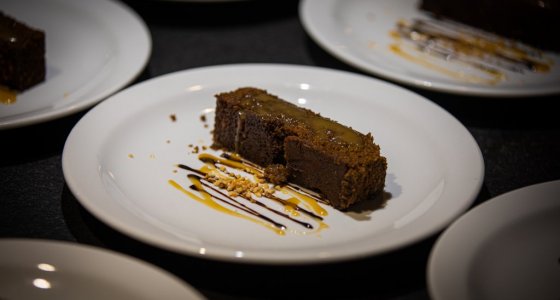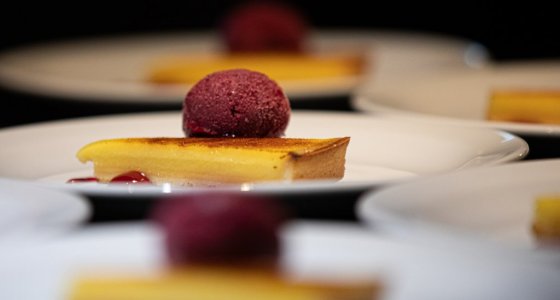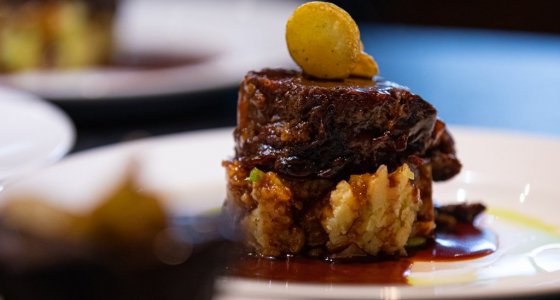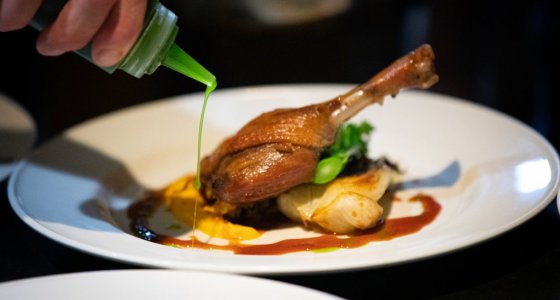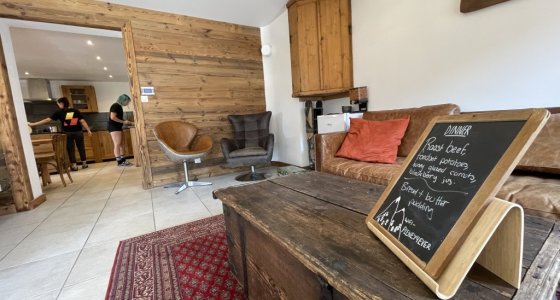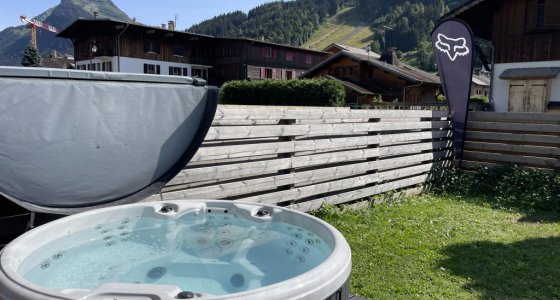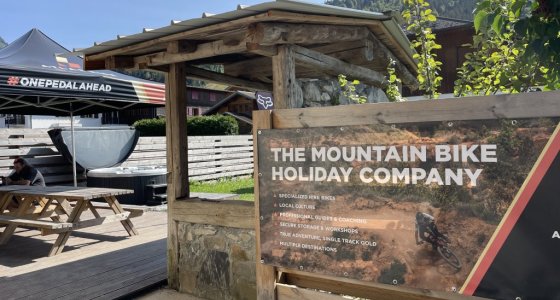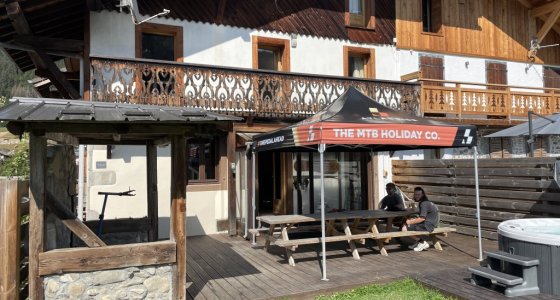 Booking and Availability
NB - All beds priced at £649 will pay the same deposit as the £725 priced beds, Please pay this deposit and we will reduce the balance once the booking is confirmed.
Please select your preferred date below or use the enquiry form to start the booking process. Please feel free to contact us to discuss any elements further before booking if you need to. Once your booking is made you can always make amendments at a later date if you so wish.
Please note prices do not include Tourist Tax, charged at €1.50 per person per night, charged to anyone over the age of 18. This will be added to your account.
PRIVATE GROUPS - Please contact us for a custom tour on a specific date and one of our team members will get back to you ASAP!
Rob Brown
Mon, 09/13/2021 - 17:29
Amazing trip in the Tweed Valley, 4 days of brilliant trails and expertly guided by Craig. Great location as well based from the Glentress Hotel.

Ben Plenge
Mon, 08/30/2021 - 13:54
I have just got back from a week at Chalet Chappelle in Morzine and I was blown away by the MTB Beds experience and their team. It is insane value for money when you consider the quality of accommodation, food and facilities. Everybody there was super friendly and full of useful local knowledge and positive energy. The whole holiday was very slick and well run and it helped us all to have an awesome time. I will certainly be coming back to MTB Beds for my next trip. Ben