Finale Ligure Riders Weeks run on a program devised by us and our uplift partners. You'll be with your fellow riders all week in the van and villa, riding the same trails and with the same guides. We work extremely hard to make sure everyone coming on these holidays has an unforgettable and positive experience.
Fitness-wise, you need to be strong enough to handle the long descents, not only in your arms and hands, but in your legs as well. Runs can last around 12 - 15 minutes for an EWS athlete gunning for the podium. We'll be stopping to take breaks but the trail will keep on coming! Add into this the amount of challenging features and you can see that a good level of fitness is required. Pedalling is a part of the week, though we use the shuttle van for every uplift, to ride the best trails we have to get to certain areas the van cannot get to and that does involve some effort. However it's the descents and their length that can wear you down!
Advised bike - 160mm - 180mm aggressive enduro bike

Fitness - 3

Skills and Technical Ability - 3

Riding Style - Full Enduro / Freeracer / All Natural / Spirit of Adventure
Finale Ligure Trail Gallery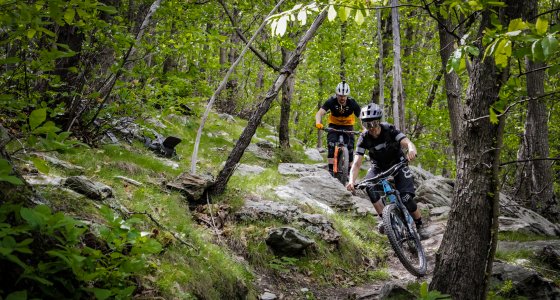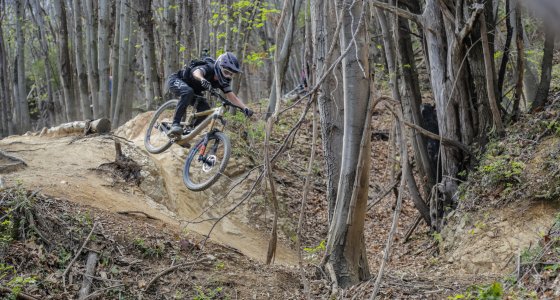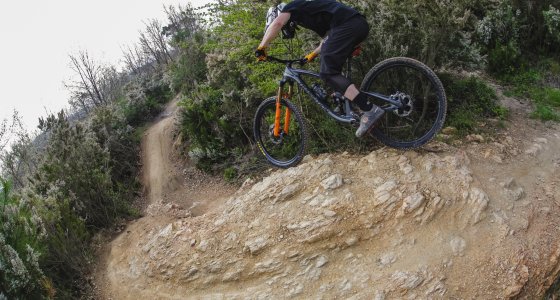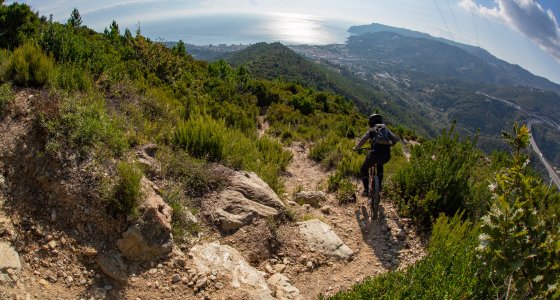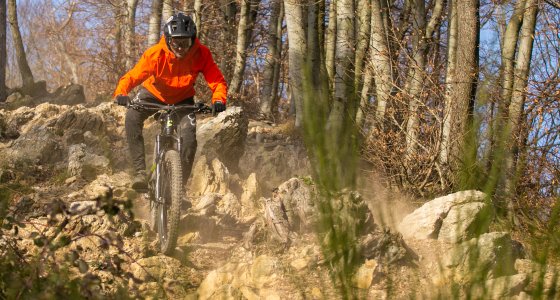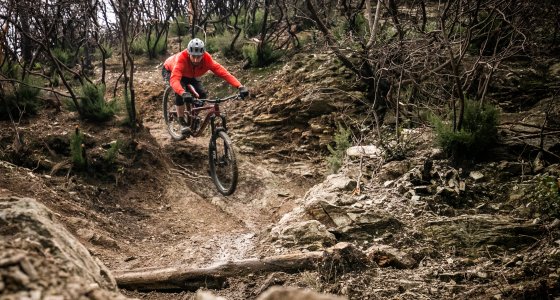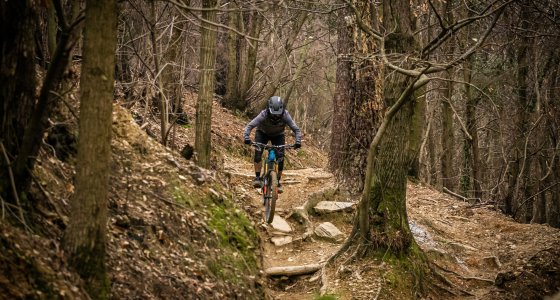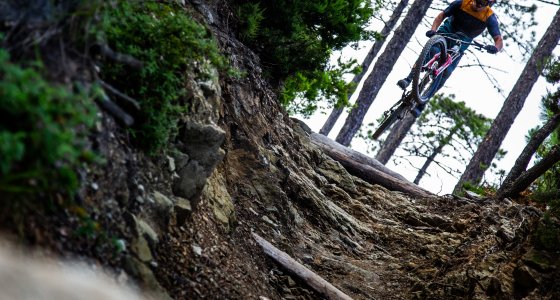 The trails can not simply be graded as green, blue, red or black
There are very few trails here we'd consider easy. They can't be graded simply into green, blue, red or black, as so many will have sections that are very tricky. Tracks like Base Trail we'd consider to be a good sighting run. If this looks like it's too much for you, then you should put Finale Ligure on the to do when you've had more practice list!
Some trails are nothing but rock and rock gardens, relentlessly technical and demanding on the bike and body. So, if this looks straightforward for you, then we can certainly keep you occupied for the week. Tracks like Madonna Della Guardia or Rebel Yell are where you would end up, we'd consider these some of the most demanding here. To grade them you'd be on a double black anywhere else.
If you have any questions regarding your ability and the riding in Finale Ligure please use the contact form below and feel free to ask any questions. One of our friendly team will get back to you asap.