7
Mont Blanc is the highest peak in Europe and the epicentre of the French and Italian Alps. More than just a stunning mountain, towering over every other peak for miles in every direction, it is the focal point of the Mont Blanc mountain range, the Mont Blanc Massif. The villages, places, trails and paths created around this beautiful area by years of hiking, farming, driving and riding are what make up the incredible Tour du Mont Blanc.
There are many ways to approach a program like this and we feel this mountain bike tour is the best balance of seeing as much of this picturesque landscape as possible, making the most of the elevation gained with superb singletracks from loamy forest to high alpine, visiting refuges, experiencing the place, the people and the culture that make this part of the world so special.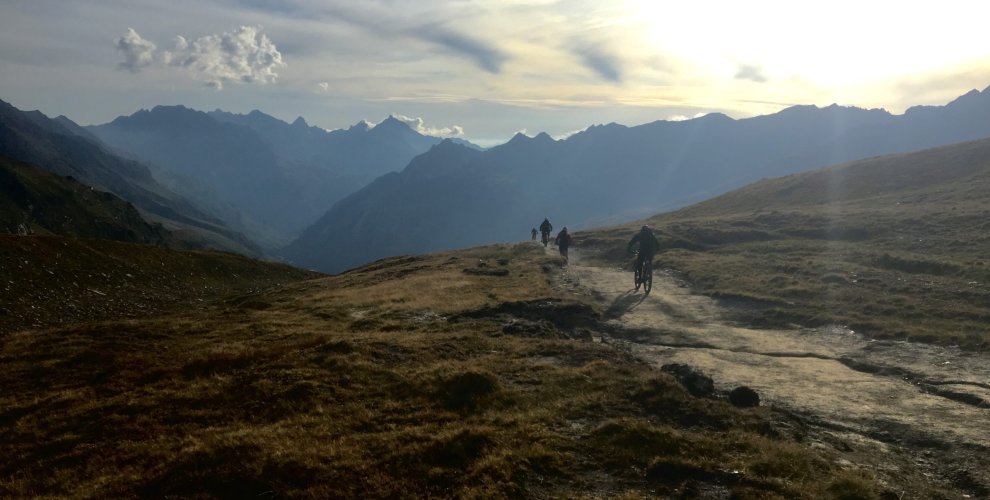 A bucket list ride, mountain bikers from all over the world look to Chamonix to ride these 125 miles / 200km of unique trails at least once in their lives. Crossing the borders of France, Italy and Switzerland in one epic journey, you'll stay in mountain refuges, ride secret singletrack
We partner in this tour program with Season Guiding, long-time friends and true locals to the Chamonix and Morzine valleys. They know the terrain here as well as anyone possibly can so you can trust you are in the hands of not only professional guides, but the right ones to open the doors to the best possible locations, this is their home.
Beginning In Chamonix you will take on the smuggler's footsteps to reach Switzerland and the amazing high alpine singletrack found there. You'll then carry on into Italy and the trails around the town of Courmayeur, taking on incredible singletrack and even better food! The increasingly popular Beaufortain is next, the riding here marks a return to France and an opportunity to ride some unforgettable trails, wrapping up the program with Val Monjoie and an afternoon in Les Houches.
To secure your place on the trip a 30% per person, booking deposit is required. Deposits are non-refundable and the full balance is due 8 weeks before your arrival. Please take out adequate holiday insurance once you have paid your deposit for the full holiday amount. We recommend Yellow Jersey - We have a 10% discount code that will be sent out in your booking confirmation.
We also insure the full amount of your holiday's value once we receive your deposit which is a legal requirement under the Package Travel Requirements 2018. So, in the case we ever went into liquidation you would receive a full refund.
We offer lifetime deposits with all bookings, for full details, see HERE.
We try to keep all groups together but sometimes when group numbers are odd you can be sharing with another party member.
If you would like your own room there is a £325 single occupancy supplement depending on availability. This is limited to 2 rooms maximum per week.
Please note that due to some accommodation being in mountain refuges, single occupancy is not always possible.
Geneva Airport
Arriving
Our van will leave Geneva Airport at 15h or earlier if all clients have arrived. You should book flights that land before 1330h. Your arrival time in Chamonix will be around 16h.
Departing
Our van will leave Chamonix at 12h. Your arrival at Geneva airport will by 1330h. Departing Flights must be booked no earlier than 16h. This timetable may move up on the morning if we note potential delays.
It is possible for you to arrive in the days before your trip in Geneva or even Chamonix and spend a day or two exploring the area.
A private transfer can be arranged at an extra cost if flights need to be booked earlier, later or from a different airport than Geneva. If you choose to book flights outside of these times we cannot be held responsible for missed flights.
Day One - Arrival and build bikes
Travelling to your hotel you'll settle in with a beer and a briefing with your guides for the trip, after building your bikes.
Day Two - Chamonix to Switzerland
Our tour starts in the Chamonix Valley through the different villages of Les Praz, Argentière, and Vallorcine. After a few hours of pedaling, we will cross to Switzerland to reach Martigny for a refuel.
Afternoon, the aim is to reach the lake of Champex before a nice downhill to our first accommodation in Orsieres
Distance: 55km
Elevation: 1100m or 1900m (depending on the itinerary option)
Day Three - Switzerland to Italy
On this second day, back to E.U. A long climb to the highest point of our tour will take us through the typical Swiss villages of Somlaproz, Praz de Fort, and la Fouly before the last steep ascent to the pass. From there, we will challenge ourselves on a technical but beautiful downhill to our second hotel in Courmayeur.
Distance: 40km
Elevation: 1500m
Day Four - Refuge
Like the previous day, we start with a long uphill through the beautiful Val Veny to the Col de la Seigne. From there, we will be back to France: Great downhill trails ahead to Les Chapieux in Savoie. After this, we will have to climb the last part of the Cormet de Roselend to reach our hut for the night
Distance: 30km
Elevation: 1800m
Day Five - Beufortain
The last day brings us from the Beaufortain trails and lakes to the resort of Les Contamines. The bike park there is really gentle and allows us to leave the brakes for a bit and enjoy a few berms and jumps. From the Montjoie Valley, we will have to climb the last but not least pass of our trip, Col de Voza. After this one, if you still have a bit of fuel in the tank, we can enjoy the bike park of Les Houches and these famous loamy slopes. A 5km flat section will bring us back to Chamonix and the well-deserved beer!
Distance: 48km
Elevation: 1800m
Day Six - Home
It's time to pack up and return to Geneva for your flight home.
Advised bike - 140mm - 170mm Enduro bike
Advised E-Bike - 140mm - 170mm / 625Wh battery minimum
Fitness - 2
Skills and Technical Ability - 2
Riding Style - All Natural
The riding standard and fitness level required to ride the Tour du Mont Blanc is intermediate/advanced. You should be happy riding technical rocky terrain for prolonged periods. There are no gaps and jumps but there are exposed ridge lines and technical sections. You will need to climb up to 1500m per day, over a 40km - 50km program. We leave no one behind and sections can be walked if necessary but please consider your ability before booking this trip.
Can I book as an individual?
Yes, but we need a minimum of 5 people to run the tour.
My group is over 7? Can we still come?
Places are limited to 7 due to van requirements. Groups of 10 -12 can be accommodated if booked far enough in advance to secure extra transport, guides and accommodation.
Can I change the arrival and departure dates?
The departure and arrival dates are set but arriving a day early in Geneva to enjoy the city is just fine. Though you can arrive earlier or later in the week it will not decrease the cost and it will not change the tour program.
Can I travel to a different airport?
Transfers can be arranged from Lyon airport subject to availability.
What are the options for dinner?
TBC
What are the options for lunch?
Lunch will be at a variety of spots throughout the trip, from refuges to packed lunches, which are all included
I have a dietary requirement or choice?
Vegetarians or pescetarians are no problem, though please advise us on booking. Please contact us before booking if you are a vegan or have a medical dietary necessity to ensure your needs can be met.
How hard are the trails we will be riding?
All of the trails present their challenges, there is a lot of technical riding, and rocks, and exposure are common. If you are very comfortable riding technical red runs in your local bike park you should be ok.
Is there any pushing or pedalling?
Yes, every day you will need to climb an average of 900m, on some days up to 1500m.
Recommended bike?
We would recommend an enduro bike for this tour. We suggest a minimum of 150mm/140mm travel and DH casing tyres setup tubeless.
What equipment should I bring?
Your bike and kit should be well prepared for long enduro rides away from bike shop support. You'll need to carry a pack with you at all times with hydration, a tube, pump, tyre levers and at least a basic multi-tool. Sun cream is essential.
You should bring an open-face helmet, a full face as well if you have the room, a hydration pack and the protective equipment you would feel comfortable wearing.
What is the average cost of a beer? An evening out?
A pint of beer will set you back between €4 and €7 depending on where and when you buy it.
Will I need insurance?
Absolutely. With the UK's departure from the EU your EH111 card no longer covers medical care. You'll also want insurance against other circumstances such as bike theft, damage or cancellation for personal reasons. We recommend Yellow Jersey. Booking with us gets you a discount code for a 15% off.
You are required as part of your booking to have personal injury insurance and we also recommend cancellation insurance.
If you are travelling from the UK please use - Yellow Jersey Cycle Insurance
Since 2017 we have partnered with Yellow Jersey Mountain Bike Insurance to provide professional mountain bike holiday and personal bike insurance policies to our clients. All our clients receive a 15% discount code in your booking confirmation.
If you are traveling from outside of the UK we can recommend World Nomads
Make sure you set your residence location using the flag icon top left
The currency in France and Italy is the Euro in Switzerland it is the Swiss Franc, and all major credit cards are accepted in all of the towns we visit but we do advise bringing some cash, even €100 for some tips and some of the more remote shops/bars in case your bank questions your spending abroad or your phone batteries dies and so on.
The riding on this tour program is not designed to be all about flat-out descents, it's an adventure encompassing everything that makes mountain biking the incredible sport that it is. A wild, pure adventure that involves incredible views, epic trails, tough ascents, long descents, stunning locations, amazing people, and beautiful cultures.
You should not book this if you are expecting a gravity-focused riding plan, we have several incredible locations on our roster for riding like this, and the Tour du Mont Blanc is built for an adventurer. You'll still need a strong well-set-up bike capable of descending long, technical trails as well as being capable of spending some time ascending.
Though fully shuttle assisted where possible, we are not riding bike parks so be prepared for some long days. We'll send a kit list before travel, but your trail essentials for a long day on the bike are needed each day. All of your sleeping arrangements including towels are provided.
We choose to run this tour in the Autumn months only. The reason is that Spring has too much risk of late snowfalls, and Summer is far too busy with hiking tourism to enjoy the trails fully.
Property gallery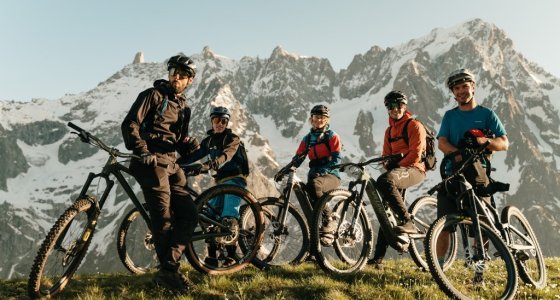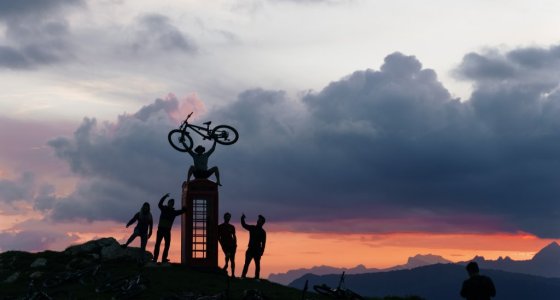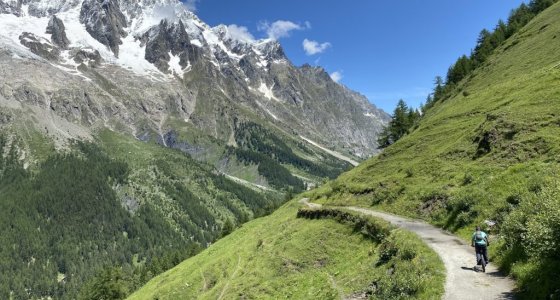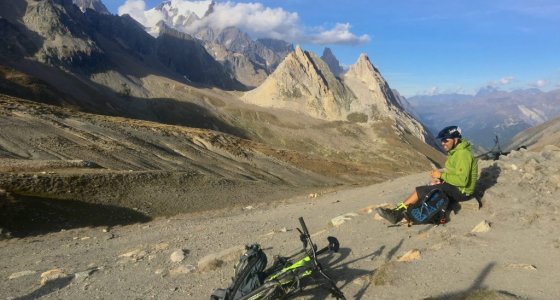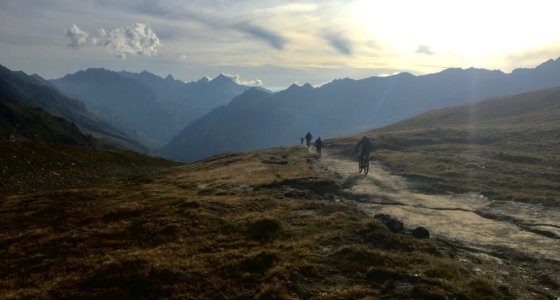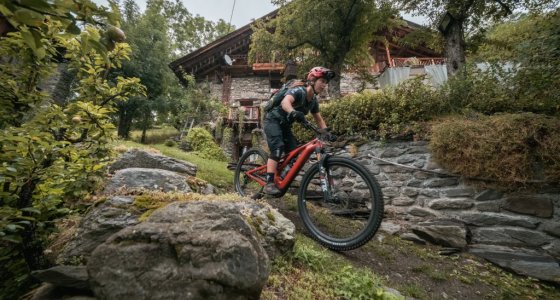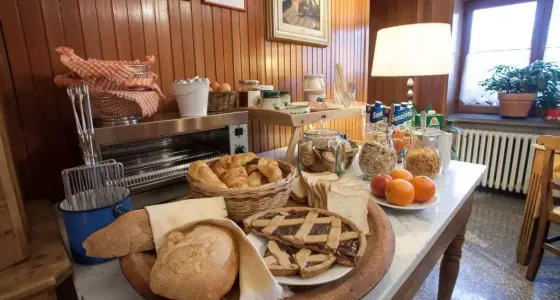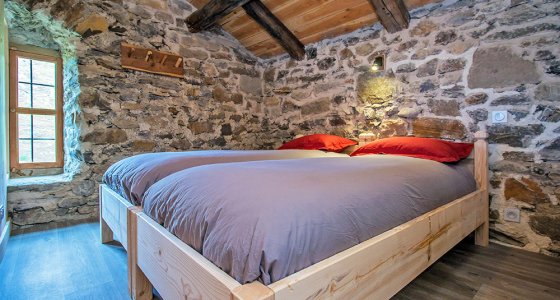 Booking and Availability
Please use the contact form below to enquire for dates and availability. This Tour can only run in the autumn / Fall months.
We have many groups and individuals that wish to ride this incredible destination so please book live below or send an enquiry form to us with your preferred dates regardless of the numbers in your party and we will do the rest to make the trip happen. We have a long waiting list and a little flexibility can make all the difference.
PRIVATE GROUPS - Please contact us for a custom tour on a specific date and one of our team will get back to you ASAP!
Nick Akroyd
Sun, 10/18/2020 - 22:39
Fantastic week of riding in Finale Ligure. Top class guiding, excellent hosting, nothing was too much trouble for the MTB Beds team. Will definitely use again.

Jim Smith
Sat, 10/09/2021 - 14:51
Been a few times with MTB beds to either Morzine or Finale Ligure. Top class outfit. Can't recommended them enough. There is no better 👌🏻