In Morzine, self-catered accommodations are a popular choice for mountain bikers looking for flexibility, independence, and the ability to cook their own meals. These accommodations typically include apartments, chalets, and studios that come equipped with kitchen facilities. We have many self-catered accommodations in Morzine that are MTB-specific with secure bike storage, bike wash-down areas, drying rooms, work stands and tools. We go above and beyond with our Self-Catered properties in Morzine including welcome packs on arrival, cleaning and linen include and a met-and-greet service!
It's the extras that make us stand out from the rest
Not only do we provide some of the best self-catered Morzine MTB accommodation but we also go above and beyond providing and delivering all the mountain bike holiday extras you could need. From delivering your lift passes to your accommodation, arranging bike hire from our Specialized Enduro fleet or organising a guiding and coaching session you are never left to fend for your selves.
Our in-resort team of local staff have all the knowledge and experience to assist you with any elements that might require additional help during your stay. If you need to know how to get to Chatel from Morzine or what time the last lift is on Super Morzine our team will have the answers. You might have booked Self-Catered accommodation but that does not mean you won't receive the same amazing service as our catered clients with chalet hosts on site.
Flexibility and convenience with our Self-Catered properties
Our Apartments and Self-catered accommodation in Morzine range in size from small studios to spacious multi-bedroom units. They offer a variety of amenities such as fully equipped kitchens, living areas, and bathrooms, and often have balconies or terraces. Apartments are a great option for families, groups of friends, or individuals who prefer the convenience of cooking their meals and having their own space.
All of our Self-catered accommodations offer flexibility and convenience. You have the freedom to cook and eat meals at your own pace, which can be especially beneficial for those with dietary restrictions or preferences. It also provides an opportunity to explore local markets and supermarkets, giving you a taste of the regional produce and culinary delights. Our properties are located in central Morzine within easy walking distance of all the shops, bars, restaurants and MTB lifts. We also include a welcome pack in all of our Self-Catered properties so you can crack a cold beer, make a cup of tea and have a snack if you arrive late and the shops are closed
Modern accommodation in central Morzine perfect for your Morzine MTB holiday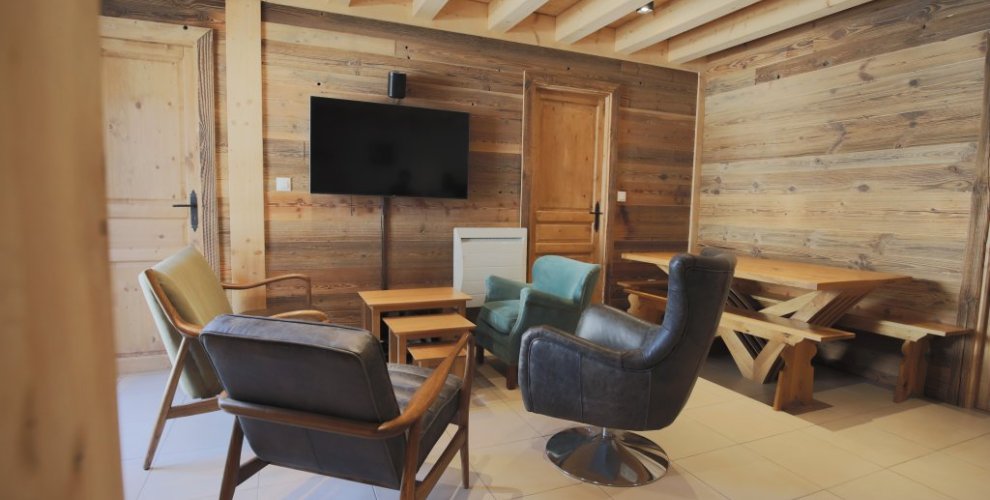 Central locations with the usual additional extras included
While self-catered accommodations do not typically provide hotel-like services, some may offer additional amenities such as Wi-Fi, parking, and access to communal areas like gardens or barbeque facilities. All of our accommodations include extras like linen and cleaning services for no additional fee.
Many Self-catered accommodations in Morzine are scattered throughout the town and its surrounding areas. however, you will find all of our options within walking distance of the town centre, close to mountain biking trails, or in quieter residential areas. Consider the proximity to amenities, transportation, and your preferred activities when choosing a location.
Booking self-catered accommodation in Morzine allows you to have a home-away-from-home experience while enjoying the beautiful mountain surroundings. It is advisable to book in advance, especially during peak seasons, to secure your preferred dates and the type of accommodation that suits your needs.