7
Molini MTB Holidays are one of the best-kept secrets in MTB travel. Molini is an enigma, many have heard of it but few have travelled there. A small Italian town with one bar and a handful of restaurants that sits in the shadows of it's more famous sibling destination, Finale Ligure! But there is pure gold is hidden in the hills above you, look a little deeper and you realise Molini di Triora has some of the world's greatest MTB trails.
Our week-long Molini mountain bike packages gives you the time to explore the full scope of riding in the Valley Argentina and its neighbouring zones. From high alpine passes to blasting through singletrack surrounding the town and hour-long descents from the summit to sea, Molini is truly a bucket list mountain bike holiday destination that needs to be ticked off!
You'll be met at the airport in Nice where your adventure will begin as we take you and your group to Molini di Triora, a drive of 1.5 hours along the coast and into the stunning hills of the Ligurian/Maritime Alps.
What's Included;
7 nights accommodation in a beautifully renovated house in central Molini
Breakfast every morning in your accommodation
Return transfers from Nice Airport
5 days riding with a professional guide
5 days shuttle uplift service
Shuttles each night to and from restaurants booked by your host and guide team*
Amazing Mid Week Italian BBQ prepared and cooked by your host and guide
Optional down day activity such as Canyoning or extra bike day**
Secure bike storage
Bike Wash with cleaning products from our partners at Peaty's
*The BBQ is included in the price but other evening meals and lunches are not. Restaurants can be recommended and booked for you, the team will happily drive you to and from the venues each night, ranging from pizzerias to Trattorias to beautifully prepared local food in hidden refuges.
**Extra cost applies
To secure your place on our Molini Mountain Bike Experience Tour A 30% per person, booking deposit is required. Deposits are non refundable and the full balance is due 8 weeks before your arrival in Molini.
What is the trip in a nutshell?
Based on 7 nights in a beautifully rennovated bed and breakfast in the centre of Molini. The trip is catered 6 mornings and 6 nights, breakfast at the accommodation and dinner is a mix of eating in and out at local eateries. Uplifts and guide are provided for 5 days as are your return transfers from Nice Airport.
The below program is a rough idea of the kind of riding you will experience, it is not fixed. Factors such as the groups ability, energy levels, trail conditions, weather and previous seasons snow fall can effect the program.
Day 1 - Arrival
You will arrive at the airport in Nice and a shuttle will be waiting for you and your bikes. The drive to Molini will take approximately 1.5 hours the view on the French and Italian Riviera and the obligatory espresso stop will keep you stoked!
After arriving you will have your time to check in the guesthouse, your new home for the upcoming week, relax, unpack your luggage, build and make sure it's ready to shred the next day. In case you need tools, or help Luca's workshop has you covered! After aperitivo time, beers and wine with some tasty snacks you'll be heading out for dinner, this is best had at the Santo Spirito restaurant, around 30 seconds walk from the accommodation.
Day 2 - Shuttles
Approx 3500mt descent
We'll load up the shuttle bus and head up the mountain road to begin a full uplifted day on the incredible dusty, rocky and rooty singletrack descents that await us on these classic Maritime Alps trails. You will ride the classic Molini trails including some of the most iconic trail in the Valle Argentina. We will start with some shorter flow trails such as Minigolf and Fantasy, to build up to more rocky and longer trails such as Fascisti or Partigiani. Lunch will be taken at 1600mt at the well known Allavena Refuge, sitting just in front of Toraggio, Pietravecchia and Monte Grai, some of the most beautiful mountains in the area, with home-made pasta and one of Marco's special desserts. After lunch and another espresso we will ride Palazzo del Maggiore, into Val Nervia. Then back up with the shuttle, then you will experience Agrifoglio, the trail that we are most proud of, with its steep and rocky sections, technical corners, to finish with the its breath taking super fast rollercoaster. Then our final descent called Andagna Trail, takes us back directly into the village of Molini for a well deserved beer in the bar Gallo Nero.
Day 3 - Big Mountain
Approx 3600mt descent
Today we will drive up past Triora, toward Monte Saccarello, as far as the van will be able to go. We will then pedal on fire-road and single track for 45 - 90 minutes (fitness and photo stops pending) to reach Passo della Lecca, one of the most remote places in the Valley, with a breath taking view on one of the longest and most beautiful trail you will experience: Rocca di Mea. This trail descents for 10km and 1200mt directly into Molini Village, with an incredible variety of terrain, from alpine grassy ridge riding, to technical pine trees in the forest, to rough rocky fast sections. A light lunch in Molini will get us ready for some more epic riding in the afternoon. We'll ride trails such as Belenda, Fast at 40 and Numero 1, all long and epic, to keep the big mountain feeling, but don't require pedalling.
Day 4 -
Approx 3500mt descent
Your first uplift will be to Drego's view point, if you are lucky you can spot the mountains of Corsica. The trail is long, physical and varied, with a stop at the Saracen Tower which is over 1000 years old! Another uplift to Langan and a long and loamy descent onto Buggio trail which will take us down to Pigna for lunch in a bakery, huge salads, pizzas, freshly baked brioche and Cappuccino.
After lunch we'll ride Love Tunnel, the rollercoaster of Molini, and then shuttle up to Monte Ceppo for a long descent of 1300mt to Badalucco, for gelato and maybe a cold beer.
To make this day special there will be an amazing BBQ all together on the terrace of the Atipico Guesthouse looking at the sun setting behind the mountains.
Day 5 - Down Day
Normally your day off, so you can take your time for your big breakfast and chill a bit more on the terrace. We can drive you to the coast to have a relaxing day at the beach and do some shopping in San Remo, or you can book a Canyoning Tour. If you can't stay without riding even on the day off, we offer the possibility of renting some Specialized Levo SL E-bikes and go for a self guided tour, or book another shuttle day with the group and add some more meters of descent to your tracker.
Day 6 - France
Approx 3400mt descent
The shuttle will drive you above Triora to let you warm up with a 10min pedalling and a spectacular descent through the Parco delle Alpi Liguri, into Verdeggia for a coffee. We'll be driving up one of the most spectacular road in the valley, all the way to Sanson Pass, on the ridge that separates Italy and France.
Half hour pedalling will give us access to the Crete de Rionard trail, that runs from the saddle between Cima Marta and the Balconi di Marta, to La Brigue, 1430m below. Steep, loamy corners at the top, technical rocky ridge riding in the middle section and a super fast final section on a much drier terrain will take us through the village of La Brigue and to the Auberge Saint Martin for a proper meal with some tasty daily specialities to choose from.
The drive back will be a 15km on a gravel road on the Route de l'Amitié. Half hour pedalling will take us to the entrance of Gerbonte. 8km and 1400mt of pure adrenaline through the forest, amongst some of the biggest and oldest trees of the Valley. At the bottom a quick refreshment at the river pool will give us the energy to climb 15 min back to the main road and jump on the van for the last descent into Molini, a short and intense ancient mule trail that will slowly lead us back home after one of the most epic MTB day of your life.
Day 7 - Summit to Sea
Approx 3000mt descent
We'll head to Melosa to have a quick espresso and start the adventure. Riding along the ridge to Passo Langan, with a little detour down Palazzo del Maggiore, one of the fastest trails in the area. Then the shuttle will take us to Monte Ceppo, where we'll have to climb 10 minutes to gain the best view of the Valley and the beginning of the descent into Bajardo.
Here we'll have a lunch at Au Casun, sitting in front of the Mount Toraggio. From there we'll be driving around Monte Bignone and let you experience the gnarly DH World Cup Track into San Romolo. From there we'll shuttle and ride a combination of some of the most fun trails in the San Remo Bike Resort, such as Bruciato, 2 Muri, Up and Down, Isola and I Tubi di San Lorenzo, to finish through the Old Town of San Remo, where the Urban Downhill goes, and reach the cycling path along the coast. A chilled 5 km pedaling will take us to the beaches of Arma di Taggia where a good swim in the sea and a cold beer on the beach will refresh our tired bodies and minds.
Day 8 - Departure
It's time to say goodbye, packing the bikes and drive to Nice airport.
The Molini Grand Tour is best suited to a group, however if numbers allow individual bookings are possible.
We require a minimum of 5 people to run the trip and a maximum of 7 is possible each trip!
We try to keep all groups together but sometimes when numbers are odd you might be sharing a room with a member of another party. We will ensure the room are the same sex unless we specifically ask you before mixing it up!
The accommodation has 1 double room which shares a bathroom with another triple room, then 1 Triple room with it's own bathroom and a studio attached to the accommodation.
To check your ability we have developed the Ability Assessor to see if this holiday is for you. This will ensure you get the maximum enjoyment from your trip.
The riding in Molini is extremely varied and natural. Though trails are maintained, they are all quite raw and the low amount of traffic on them means they can appear quite wild, especially at the beginning of Spring and late Autumn.
Once you get up high the exposure can increase on some lines, with many of them being old pathways there can be quite afew switchbacks, many trails combine the fast, flowing elements of picture perfect single tracks, loamy forest and epic ridgelines, with technical euro style endo turns.
You'll descend at least 2500m each day, and you'll also do a fair bit of climbing, hiking and pushing to get some of the bigger trails. Though the idea of the trip is uplifts, some effort, around 300-500m vertical on a day, is to be expected. You do need to be fit, strong and able to handle a big day on the bike.
It is essential and a required part of your booking process that you have holiday insurance in place for your trip that covers against medical and personal accident and all the activities including mountain biking you will take part in.
We have worked with Yellow Jersey Cycle insurance for the past 3 years now and feel they offer the perfect Travel and Bike insurance package. All Atlas Ride Co clients also receive a 15% discount on their Mountain Bike and Travel policies. Your discount code will be in your booking confirmation.
Can I change the arrival and departure dates?
The arrival and departure dates for this tour are fixed. However we can arrange custom tours for any length of time and for any dates. Please email us on info@atlasrideco.com to discuss your options.
Can i travel to a different airport?
The only possible airport to be collected from is Nice. If you choose to travel by other means this would not change the price.
What are the options at lunch and dinner, is this included?
Lunch and dinner is not included, Luca and Silivia will make reservations for you, and be able to shuttle you to and from the local eateries each night, often dining with you. From amazing osterias, restaurants and small refuges, you will not go hungry. One night, you have an amazing barbecue cooked by your host, this is included in the price.
Lunches are taken at restaurants, osterias or bars and range from fixed menus to panninis and fresh salads, each day is different depending on the program.
There is no kitchen available for self catered cooking options available at the accommodation.
I have a dietary requirement or choice, what happens?
Vegetarians or pescetarians are no problem, though please advise us on booking. Please contact us before booking if you are a vegan or have a medical dietary necessity to ensure your needs can be met.
Is there anything like a bar, shop or bike shop where the accommodation is?
Barely, Molini has the basic necessities to sustain life, riding, a bar, and a handful of shops where you can buy water, a toothbrush, a bottle of wine and snacks.
Your accommodation has a small hire shop and workshop, but very limited spare parts.
How many trails will we ride each day?
Depending on the length of the trails and long it takes to get to them between 3 and 8 roughly.
How hard are the trails we will be riding?
Quite difficult, the riding here is varied between flowy, technical, tight and high alpine single track. There is exposure in places and there are some trails with demanding switchback sections. There are very few jumps or man made obstacles, you'll find roots and rocks and most lines.
Is there any pushing or pedalling?
Yes, but only where the shuttle van cannot go and in order for you to access some of the best trails. Expect each day to have around 100m - 500m of climbing and 2500m of descending at a minimum, with uplift assistance.
Can I rent a bike?
You can rent Specialized Levo SL's. They are equipped with Sram components and are well maintained by your guide and host, Luca, in his shop.
What can I do on the down day?
You have the option to;
Go down to the coast and spend a day at the beach, this would cost €20 for the transfer.
Go canyoning (from April - October only) for €65 per person
Ride an extra day for €65 per person
Chill
All quoted prices are based upon 4 people minimum doing the activity. Please not lunch and dinner is not included on these days.
How far away is Finale Ligure?
It's around 1.5 hours by car to Finale Ligure.
What is the average cost of an evening out?
A pint of Italian pilsner will set you back between €4.50 and €6 depending on where and when you buy it, dinner will be from €15 and €40 depending on what you order and how much you drink.
Will i need insurance?
Absolutely. With the UK's departure from the EU your EH111 card no longer covers medical care. You'll also want insurance against other circumstances such as bike theft, damage or cancellation for personal reasons. We recommend Yellow Jersey. Booking with us gets you a discount code for a 15% off.
You should bring with you one kit bag, with several changes of riding kit and riding shoes, several changes of casual clothes, shoes and toiletries. There will be a chance to wash your kit.
You should also bring spares for your bike. We advise a full set of pivot bolts, a spare tyre, a spare derailleur hanger, a spare derailleur, 3 tubes and any bike specific spares you would normally
You will also need to bring a pack for riding in. It is essential to carry this with you on all trails. In this pack you will need to bring at a minimum;
A strong bike specific riding pack that can ride with all day, able to carry the following;
Hydration (unless you carry a water bottle)
Multi-tool
Tyre levers
Tube
Mini pump
CO2 cannister x 2 and a valve to be able inflate them
Tubeless tyre noodles/dyno plug
Basic medical kit - Bandage, sling, plasters and antiseptic wipes.
A light rain jacket
Your phone, fully charged and able to accept calls
NB* Though we highly recommend and use bike carry systems such as OneUp EDC tools and straps for pumps, you still need to carry a pack for the other spares, jackets and kits. There will be some runs where a pack is not essential, Luca your guide can advise on these occasions and you leave it in the shuttle vehicle.
Your basic kit should include;
Bike shoes
Biking Clothes
Rain jacket
Mountain Bike
Helmet
Sunglasses/eye wear
Gloves
Mountain bike backpack
Sunscreen
First Aid kit
Toiletries
Swimming kit
Property gallery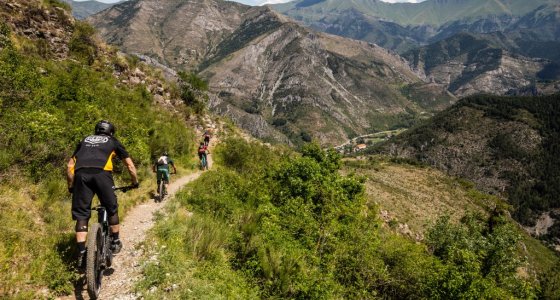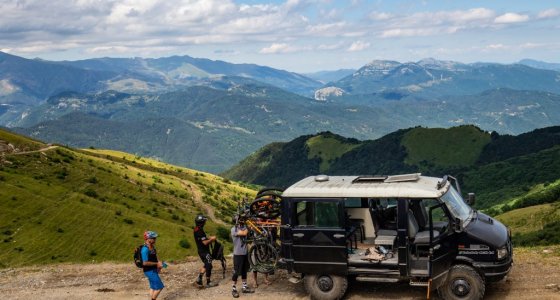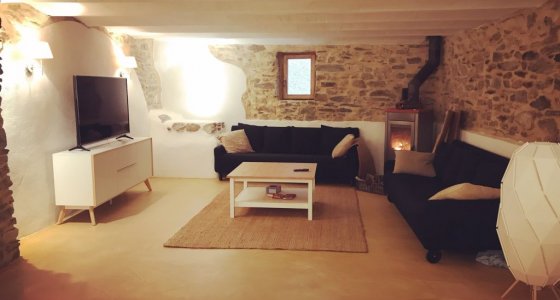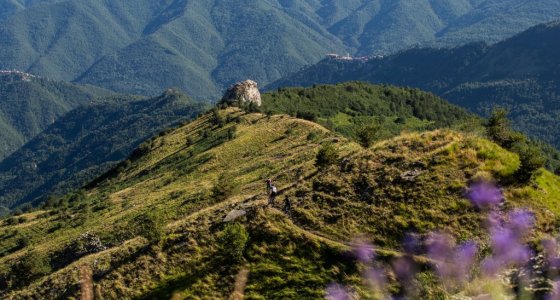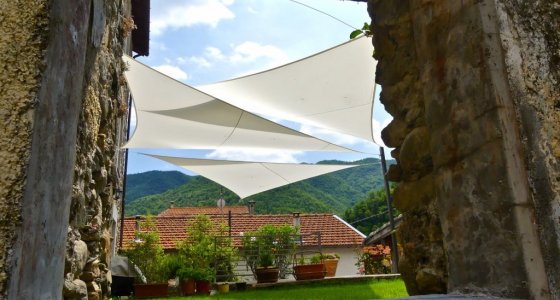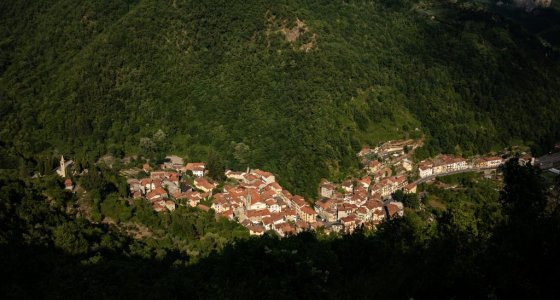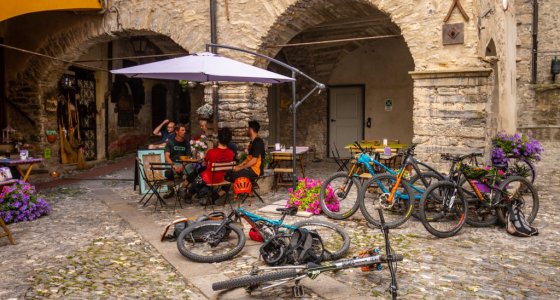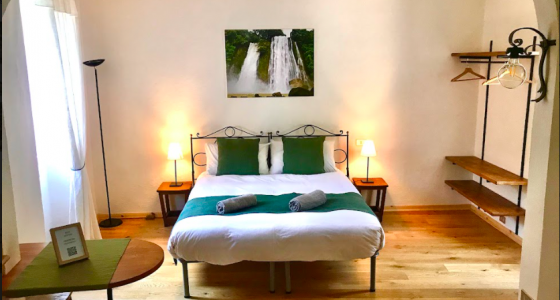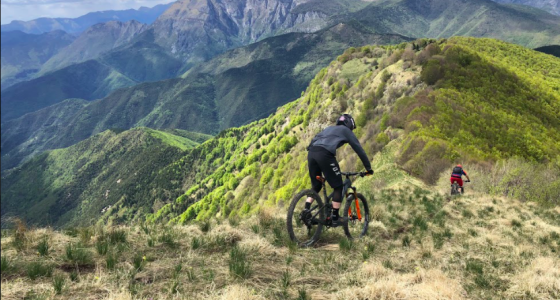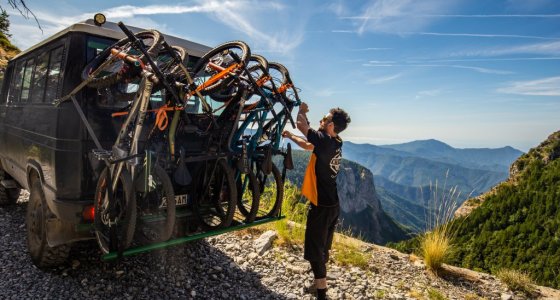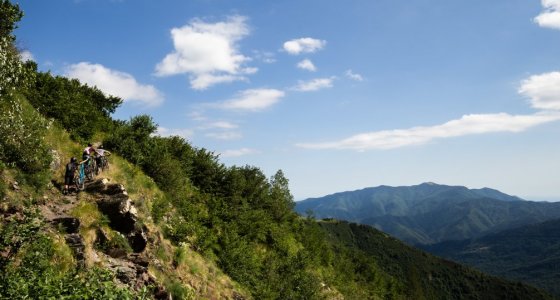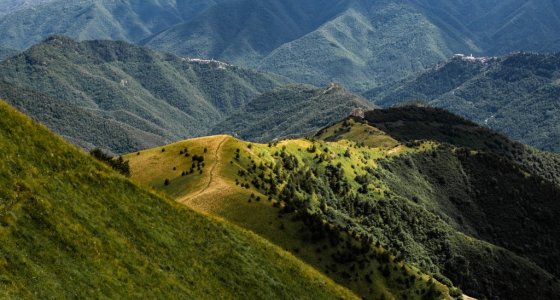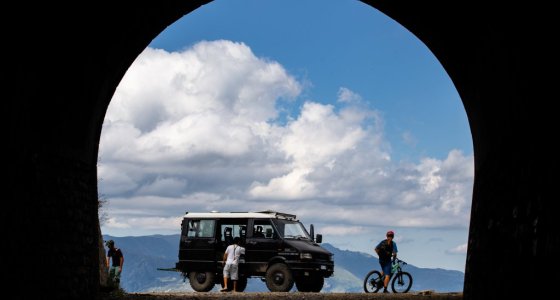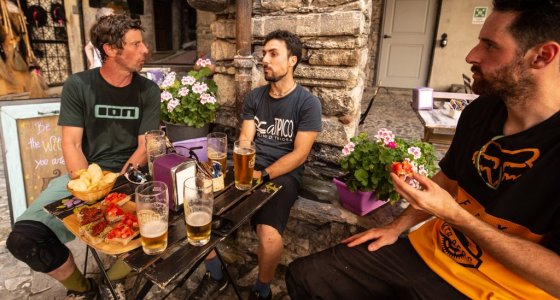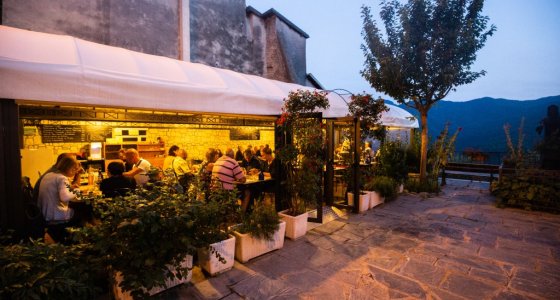 Booking and Availability
Please book live if a date is showing or please feel free to use the enquiry form to start the booking process. Our Molini trip requires a minimum of 5 people to run, however, we have many individuals and 2/3's that wish to ride this incredible destination. So please send your enquiry form to us with your preferred dates regardless of the numbers in your party and we will do the rest to make the trip happen. We have a long waiting list and a little flexibility can make all the difference.
PRIVATE GROUPS - please contact us for a custom tour on a specific date and one of our team will get back to you ASAP with a price.
Adam Staton
Fri, 09/17/2021 - 12:18
Just home from the Tweed Valley Enduro Long Weekend with MTB Beds. Wow what a weekend. Epic riding, superb guides, great accommodation and some more epic riding. A superb intro to the Tweed Valley and the riding on offer at Glentress, The Golfie and Innerleithen. Rich and The MTB Beds team are superb - helpful, knowledgeable and responsive and Murray and the Team at Glentress Hotel were brilliant. Thoroughly recommended.

Gary T
Sat, 09/11/2021 - 11:33
Absolutely brilliant experience. The accommodation (Ravenscraig guest house) and food was spot on for both quality and the location. Bike security and facilities for wash and repair was excellent. Our guide, Mike Wilkes couldn't have done a better job of informing and including all the riders in our group. The routes ticked all the boxes and the trails and views will be memories to last a lifetime. Bought the ticket, had a great ride😁👍