14
Our Finale Ligure uplift adventure tour is simply one of the most complete Enduro Mountain Bike Holidays available anywhere on earth. A tour with us here in Finale Ligure offers more than just riding some of the best mountain bike trails, It is an adventure that shows you what this world-renowned destination can offer both on and off the bike. Italian hospitality is one of a kind and we think of Finale Ligure as more than just a mountain bike trip, it's an epic riding experience, full of stunning landscapes and beautiful cuisine.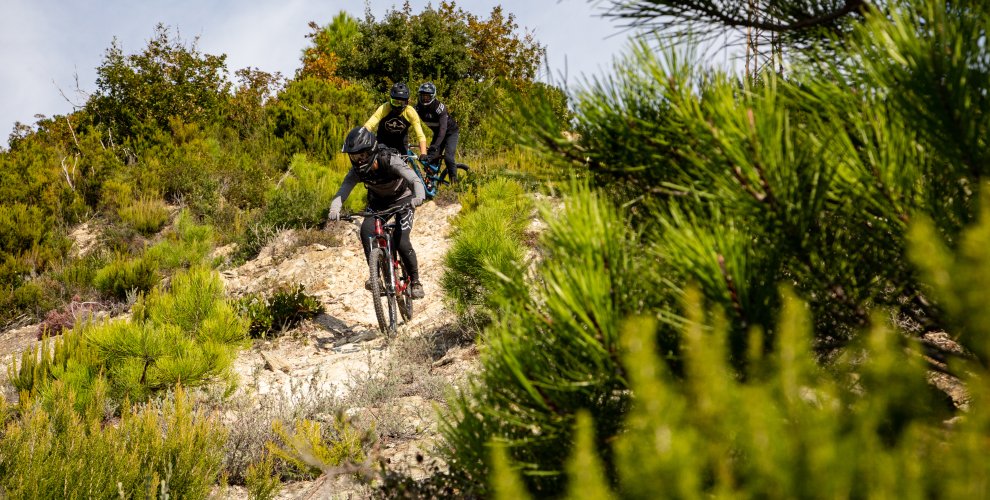 From mountain peaks to beers on the beach and everything in between Finale Ligure has it all. From classic Enduro World Series trails to the deep backcountry, lunches with local Nonnas at their house in the hills and ancient mountain villages, we pride ourselves on showcasing as much of Finale Ligure and its surrounding villages as possible!
What's included
Accommodation in our stunning villa located only metres from the beach and town square of Finale Ligure
Return airport transfers with bike carriage (Nice)
Evening meals with a professional chef cooking amazing locally sourced food served five nights of the week
Continental breakfast on six mornings with poached or scrambled eggs
Five full days of uplifts with fully qualified guides riding the best trails in Finale Ligure including remote backcountry and EWS trails
Onsite mechanic, bike wash station with Peaty's Products and work area with Park Tool stand, brushes, tools, pump
Experienced, passionate, professional and knowledgeable staff hosting you all week
Bee Kind Toiletries with fresh, crisp cotton linen, towels and beach towels
*Lunches, alcohol and soft drinks not included
Our team on the ground in Finale Ligure are made up of highly qualified mountain guides, dedicated hosts and professional drivers. To put the cherry on top at the end of the day you'll have your own chef at your villa, a stone's throw from the beach preparing a stunning dinner from locally sourced ingredients, always bought from the butcher, fish and vegetable stalls metres from the property.
Accommodation metres from the Beach, with our team of Finale pros on hand to make the most out of your time in Italy.
Genuine, authentic Ligurian Lunches at the houses of Nonna's, in farms in the hills amongst the vines and at trattorias in ancient villages.
Explore every aspect of Finale Outdoor Region, from the EWS classics to backcountry gems and everything in between, from deep beech forest to the rocky coast.
Our goal is to show you as much of the area as possible while matching the trails to the conditions and your riding. We are not here to follow a pre-set plan, we are here for you and what you're looking for in a mountain bike holiday.
Guides as qualified and experienced as you'll find anywhere, highly professional and capable riders who will not only show you the best riding but will coach, nurture and improve your riding.
To secure your place on the rider's week A 30% per person, booking deposit is required. Deposits are non refundable and the full balance is due 8 weeks before your arrival in Finale Ligure.
If you would like your own room there is a £400 single occupancy supplement possIbility depending on availability. This is limited to 2 rooms maximum per week.
We try to keep all groups together but sometimes when numbers are odd you might be sharing a room with a member of another party. We will endeavor to keep rooms to the same sex and if this is not possible will only mix the rooms once we have checked with all clients this is ok.
FAQ What is the trip in a nutshell?
Based on 7 nights arriving Sunday and departing the following Sunday in a large villa metres from the beaches of Finale Ligure. The trip is catered 6 mornings and 5 nights. Uplifts and guides are provided for 5 days as are your transfers from and to Nice Airport.
We run 2 vans seating up to 7 riders each. We endeavour as much as possible to keep these vans separate on the trails. While you may ride the same zone, you would not be riding the same trail at the same time as the other van. This is for a multitude of reasons which all come down to yours, and the groups enjoyment as a whole. The grouping is decided by us and may change throughout the week, we try our best to match riders in their groups and to a similar ability level. The vans will usually meet for lunch in the same spot.
Example Riding Program
Monday - We head straight up the famous Nato Base for 'chairlift laps' touring the upper and lower Feglino trails with your guide and crew. We'll try to pack as many runs in here as we can. The riding here is considered the 'easiest' of Finale's trail network but is still a super fast, technical and challenging single track of varying length from 5 - 20 minute runs if completed in one hit. The afternoon will take on some the og longer trails in the same zone such as Super Groppo and Ingenere.
Tuesday - We'll make our way over to the Melogno area with a view to hitting up trails like Roller Coaster, Fast and Furious and Isallo Extasi. On the this side of the hill the flow remains but the technicality increases with more rock, longer runs and some steeper sections to get the blood pumping. Lunch is at a stunning house in the hills.
Wednesday - Adventure! We'll be doing some pedalling today, but it's worth every stroke, a couple of big uplifts to get as high as possible, from here depending on group level and experience we'll hit up the trails of Pietra Ligure, hike Monte Carmo or make our over to Calizzano and ride some gems such as Gobbo or Pian Fieno. Total pedal time around an hour, maybe more if the group are really keen.
Thursday - A well earned rest day to make the most of Finale town, the beach, or if you want to head up the hill for a blast there are some single uplift companies available.
Friday - Friday we take you deeper into the back country to villages such as Castel Vecchio and Bardineto. Ancient mountain villages rediscovered with the help of local trail builders creating lines using the best of the stunning hills surrounding their homes. Some of the best trails you'll ever ride.
Saturday - A mix of Greatest hits or riding new zones, on this program we have not yet ridden the zones of Mallare or Spotorno, so there is plenty to explore both in the back country or by the coast. We've been listening all week and so we can continue exploring or go back over some your favourites, we'll chat at dinner! We'll make a plan based on what the group wants to do and blast Finale Ligure together for one more day!
Follow our Ability Assessor to see if this holiday is for you
Advised bike - 150mm - 180mm Enduro Bike

Fitness - 3

Skills and Technical ability - 3

Riding Style - Full Enduro / Freeracer / All Natural / Spirit of Adventure
Please check your flight times with us before you book them to avoid long wait times at the airport, sometimes this is inevitable but we try to minimise it as much as possible with prior information from you. Some flights from Ireland and Scotland have late arrival times so please do check before booking them.
From experience of late arrival times in resort, after 22h, we strongly advise looking into flights that arrive the day before the Riders Week package starts (Arrive Saturday and check in to the villa on the Sunday) and either transferring to a hotel in Finale Ligure on the Saturday, or using an airport hotel in Nice. Something many clients have done and found it greatly reduced fatigue and stress of getting yourself together for 9h uplifts on the Monday morning after a late arrival. The Edinburgh flight is often delayed and arrivals after 2am are a regular occurance.
Surcharges
Transfers are included to or from Nice or Genoa airport, on Sundays only. For any other day please enquire for a price.
Nice & Genoa are included at no extra cost, except for scheduled departures before 10h and for arrivals after 20h. Flights booked to depart or arrive after these times will incur a surcharge of €100 per van journey. Delayed flights due to land before 20h will not incur a surcharge. Flights booked to leave before 0800h on departure day or on any other day are subject to availability and will cost €175 per van.
Wait times may occur and cannot be foreseen until all bookings are in our system, we will try and keep these to less than 1 hour but it maybe more, possibly up to 4 hours, though this is unlikely and has never occured before. Wait times may apply to arrivals and departures. IE We may drop clients at the airport 4 hours before they are required to be there for check in.
If you do not want to wait a private transfer or the train is an option for them. Fees are dependent on dates and availability.
Transfers to or from Milan Airports will incur a surcharge of between €350 & €550 per van journey, each way if this is not our primary pick up destination, IE If we have not changed the preferred airport in the booking process and are bookable subject to availability.
There is a €5 per person per week Tourist tax which has been introduced from 2019, this will be collected at the end of your stay in cash and is paid directly to the local council town hall.
Check in at the Riders Weeks Properties is from 15h.
Check out is at 10h.
If you arrive earlier than 15h, we'll be there ready to welcome you in with a beer and show you about. You can get your bikes built up and use any common space. However facilities such as your room and showers may not be ready until 15h. We ask you bear with staff and the cleaning team while they get the place tip top as guests are departing.
If you are leaving resort later than 10h, you can store your bike bag or even go riding if there is enough time before you leave. We ask that you understand the team will be trying to get the property ship shape for incoming clients, so please try and keep mess to a minimum and belongings tidy.
This is an eventuality we can not control, the decision not to shuttle is that of Finale Outdoor Resort. We will always move our rest day to compensate in the first instance. Further days cancelled in Finale Ligure mean we will do our very best to ride other zones nearby, though they are often subject to the same rules and conditions we are in Finale Ligure.
This decision is taken for the safety of the public riding, safety of the roads and can be taken due to the rapid degradation of the trail network.
We cannot ignore severe weather warnings and though we will do everything we can to ride, in the event of a severe weather alert, any guide riding with clients will have no insurance in the event of any accident. With the added risk of access by emergency services being limited in extreme weather we must put client safety first. (The woods are vast, dense and hard to get to in certain points, having relied on helicopters to evacuate riders in the past we know what could have been, so we will not to take unnecessary risks).
Any change in resort is dependent on the availability of their shuttle service and weather conditions there.
We operate two VW Transporters in Finale Ligure and each can take up to 7 clients around the trails of Finale Ligure and beyond. The maximum occupancy of the villa is 14.
Groups of over 7 will always be split over the two vans, if group numbers dictate, smaller groups may also be split up (for example if we have 3 groups of 4). The nature of the riding in Finale Ligure makes it impractical and unsafe to ride in large groups on many of the trails, especially so if abilities vary amongst the riders. For this reason the vans will not always be together and though riders will not miss out on trails, or the amount of them you may not be riding with your entire group all of the time.
We will always do our best to match abilities in each van to ensure every client gets the best and safest possible riding experience with enough guide interaction to deliver the best holiday possible.
If your booking takes the entire villa and both vans we will keeps the vans and group together as much as possible while ensuring safety and the best riding experience.
Can I change the arrival and departure dates?
The departure and arrival dates can be flexible, but the price will remain fixed and there will be an extra cost from transfers applied to different arrival dates, the down day, scheduled on a Thursday will not change unless it suits the group as a whole. For shorter stays contact us on info@mtbbeds.com and we can look at building you a package. A private transfer maybe required for days outside of our Sunday schedule.
Can I travel to a different airport?
Transfers can be arranged from Genoa airport subject to availability. Milan airport is possible for a surcharge.
Can I get uplifts if I arrive earlier enough on the Sunday? Or if I arrive the day before? Or on my departure day? Or on the down day?
Yes, though we would need to arrange them for you and there would be an additional fee per person.
What are the options at dinner?
It will be a set menu each evening with amazing locally sourced food, there is no dinner served on Thursday or Friday evening.
I have a dietary requirement or choice?
Most dietary requests can be catered for, though please advise us on booking. Please contact us before booking if you have a medical dietary necessity to ensure your needs can be met.
What do you do for lunch?
When uplifting we stop at various Osteria's and Trattoria's around the area, it varies from day to day. The food is always delicious and homemade, often served by some great personalities! We stop for around 1 hour for lunch, it is usually an anti pasti, followed by a main course, dessert and coffee and costs €10 - €15 each time.
Is there anything like a bar, shop or bike shop where the accommodation is?
Yes, you are less than 5 minutes walk from central Finale Ligure. There are shops, banks and restaurants metres from our front door.
How many trails will we ride each day?
Depending on the length of the trails and long it takes to get to them between 5 and 10 roughly.
How hard are the trails we will be riding?
There are no easy top to bottom trails in Finale Ligure, they all present their challenges but they are all amazingly fun. You should be able to ride red runs with absolute confidence and be able to negotiate most black runs in the UK. Trails are not graded in Finale Ligure, but most have technical features that would be on black runs anywhere in the world. Read more in our Ability Assessor.
What is the ability of other people on the trip? Will I be with slower or faster riders?
This varies. We try our best to advise clients on booking to follow our ability assessor and let us know where they think they will be at on Finale Ligure's trails. If they do this we are able to advise which week will best suit them depending on who else has booked. If you are concerned about being too slow or fast for a group please talk to us. We strongly advise to be realistic in your ability, for your own safety and confidence.
Is there any pushing or pedalling?
Yes, but not too much. Around 100m - 250m vertical each day maximum. Some days will be less.
Recommended bike?
We would recommend an aggressive enduro bike for Finale Ligure. It should be well maintained and modern so that parts can be sourced if they break. We suggest a minimum of 140mm/150mm travel and DH casing tyres are highly recommended.
You should bring a full face helmet, hydration pack and all the protective equipment you would feel comfortable wearing.
Can I hire a bike?
Yes there is an option to rent directly from us a Specialized Enduro, or other hire bike options in the town of Finale Ligure. Check out the links here.
What is the average cost of an evening out?
A pint of Italian pilsner will set you back between €4.50 and €6 depending on where and when you buy it. Dinner in a decent restaurant will cost you around €8 - €20 per main course.
Will I need insurance?
Absolutely. With the UK's departure from the EU your EH111 card no longer covers medical care. You'll also want insurance against other circumstances such as bike theft, damage or cancellation for personal reasons. We recommend Yellow Jersey. Booking with us gets you a discount code for a 10% off.
As a mountain biker if there's one trip you should do abroad it's finale ligure in Italy and if there's one company to choose to do it with it has to be Atlas Ride Co. Just on the train back home from an incredible week. The greatest riding I've ever done from flowey to super gnarly and everything in between. The guys looked after us impeccably. The food was off the chain, the knowledge of the trails and area was vast and they tailored it to our desires. Our guide martin gave us great advice pitched at the right level to improve our skills (even though we thought we were a bit long in the tooth for that!) I simply cannot fault the experience and that is mainly down to the attention to detail of Atlas Ride Co. Put together by riders for riders and it shows. Thanks guys for an amazing week.
Terence D.
Absolutely incredible. myself and 7 of my friends booked a week with Atlas Ride Co in Finale Ligure and we were all blown away. Ben and his team could not of done anything more to make this experience easier and more enjoyable, picked us up and dropped us off from the airport, guided us on the greatest trails you can imagine. All the guys were so friendly and helpful in every way. They took us for lunch at the most picturesque and tastiest restaurants for lunch. The villa is spacious and clean, and the food was out of this world, Tony the chef made us unbelievable meals breakfast and dinner. I can not wait to go back, I actually wish I could give more stars!
Fraser M.
Third trip to Finale with MTBBeds this year - just gets better. Great accommodation, guiding and coaching, epic food. Staff are all spot on. Number 4 being booked ASAP.
Ronan S.
Atlas Ride Co was for sure one of the best MTB trips I experienced! What a great way to explore all the trails around Finale. Fantastic Food, a very nice accommodation and of course some of the best trails in Europe. If you like MTB trips you will love the week with Atlas Ride Co in Finale Ligure. Such a nice Crew. Thanks to all of the guys and girls!!
Christian S.
Amazing trip to Finale and with the help of Ben we managed to strike trail gold. Atlas Ride Co manage to be both professional and laid back at the same time, they have a can do attitude and are always there to help out, whatever we needed. Ben has an uncanny knack of matching the trails to the group's mood and ability. On the days we were still feeling the aftermath of the night before he dealt us a gentle ha on the days we wanted a full on, rock stewn, steep gnarr fest he delivered in spades. We'll be back for more and would highly recommend!
Dene H.
Just back from Finale with Atlas Ride Co. Genuinely the greatest weeks riding of the year - the villa was spot on, the guys were super cool and the food was excellent. I would encourage everyone to book with Atlas Ride Co as it is without doubt, insane value. Ben, Tom, Craig, Lauren and Husky are a super sick team and really cool to hang out with. 100% get out to Finale with Atlas Ride Co. Cant wait till next year already (new bike incoming...!)
p.s. take shin pads them rocks are pingy and sharp!
Brenden B.
Property gallery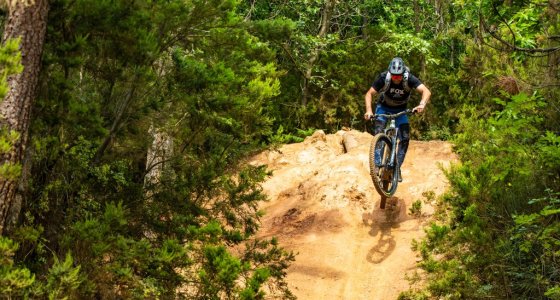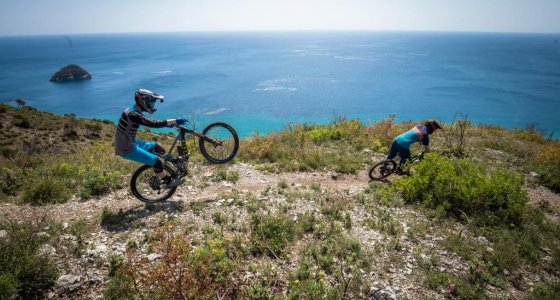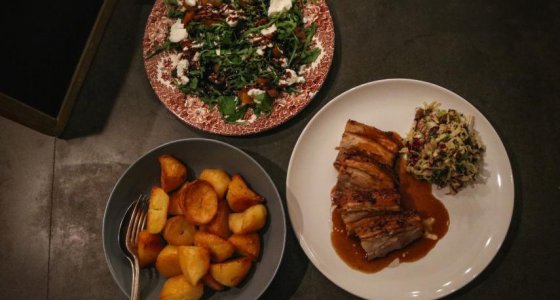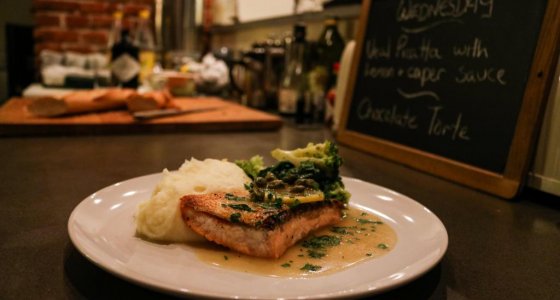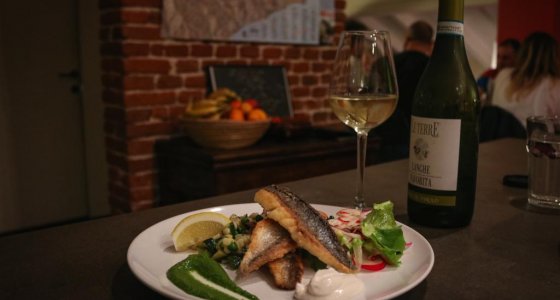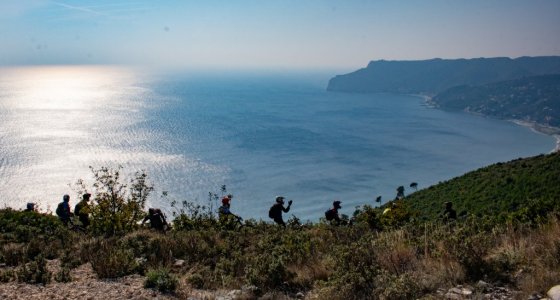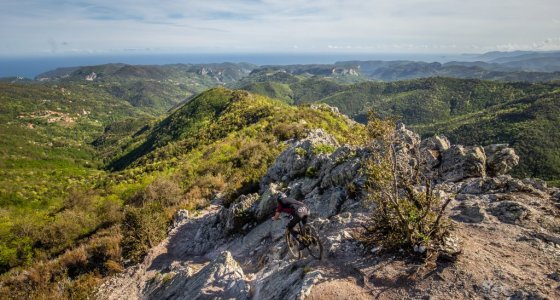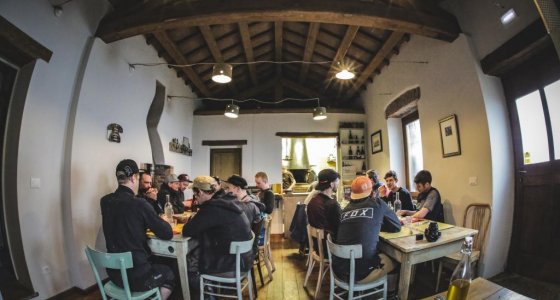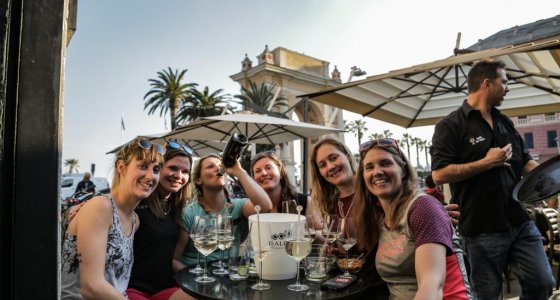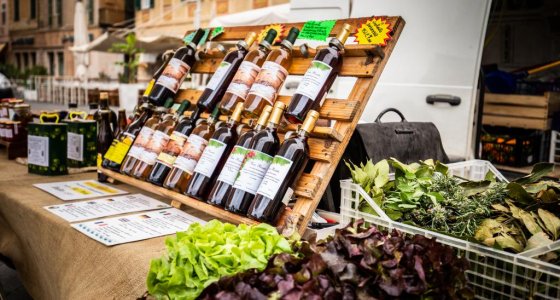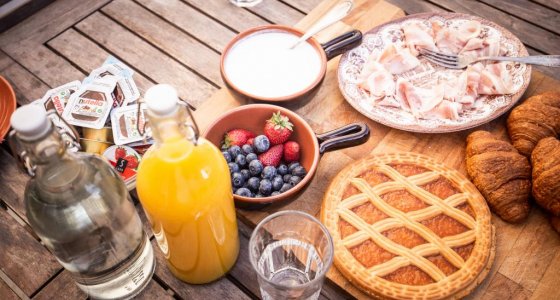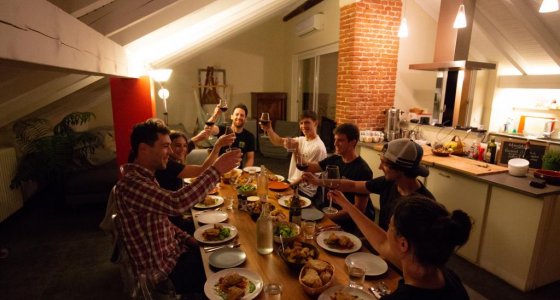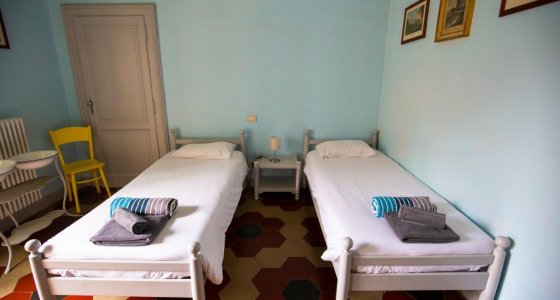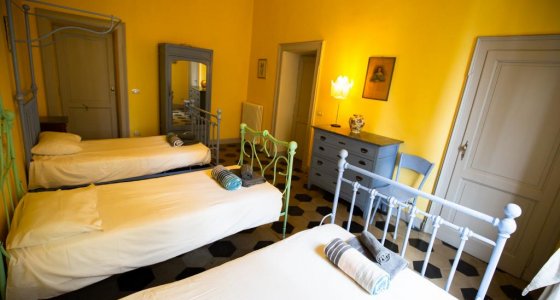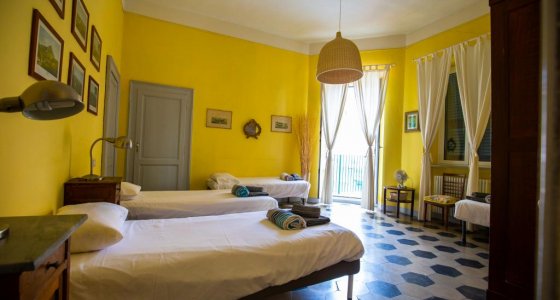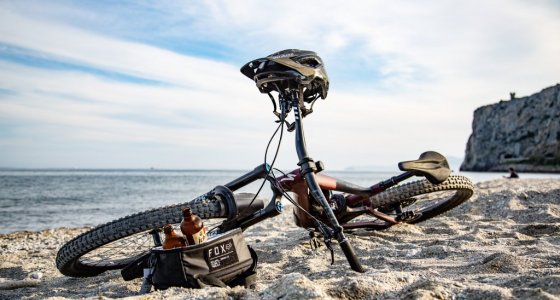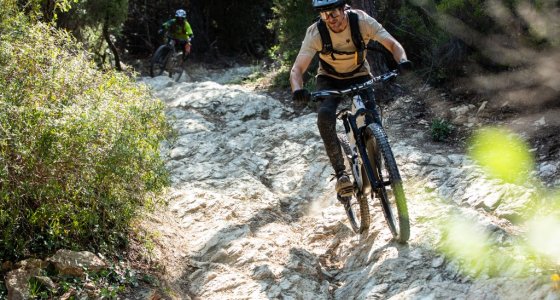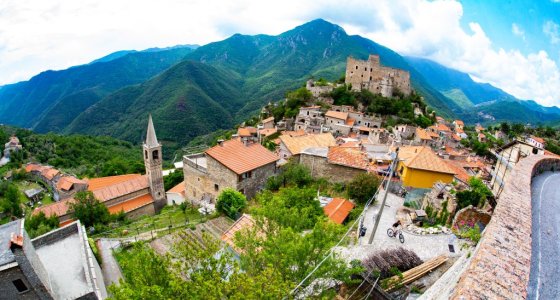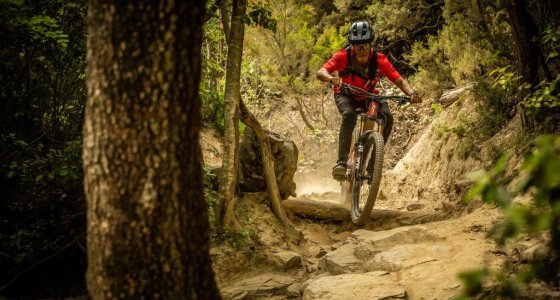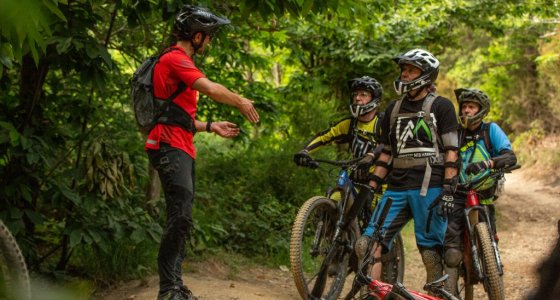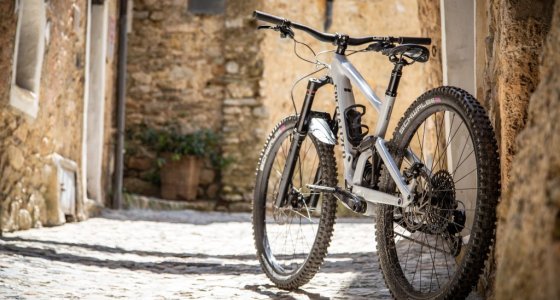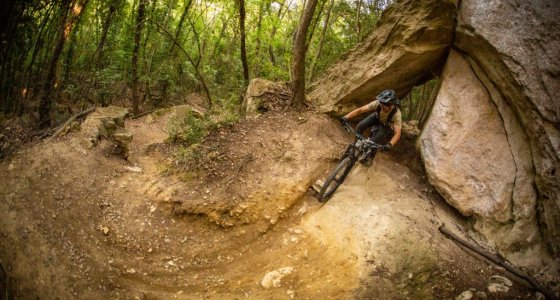 Booking and Availability
Please select your preferred date below or use the enquiry form to start the booking process. Please feel free to contact us to discuss any elements further before booking if you need to. Once your booking is made you can always make amendments at a later date if you so wish.
PRIVATE GROUPS - please contact us for a custom tour on a specific date and one of our team will get back to you ASAP!
Adam Staton
Fri, 09/17/2021 - 12:18
Just home from the Tweed Valley Enduro Long Weekend with MTB Beds. Wow what a weekend. Epic riding, superb guides, great accommodation and some more epic riding. A superb intro to the Tweed Valley and the riding on offer at Glentress, The Golfie and Innerleithen. Rich and The MTB Beds team are superb - helpful, knowledgeable and responsive and Murray and the Team at Glentress Hotel were brilliant. Thoroughly recommended.

Gary T
Sat, 09/11/2021 - 11:33
Absolutely brilliant experience. The accommodation (Ravenscraig guest house) and food was spot on for both quality and the location. Bike security and facilities for wash and repair was excellent. Our guide, Mike Wilkes couldn't have done a better job of informing and including all the riders in our group. The routes ticked all the boxes and the trails and views will be memories to last a lifetime. Bought the ticket, had a great ride😁👍