As the UK's leading mountain bike event, Ard Rock included world-class riding for all ages and genders, with "some of the best tracks ridden in years" (Nigel Page, CRC Nukeproof manager). It was home to the biggest outdoor bike expo with 150 of the industry's most prestigious brands, all set in a buzzing community atmosphere of the rolling Yorkshire Dales. The rain couldn't dampen the spirits!

It was a hugely popular event with over 76,000 attending over the weekend. This turnout gives a nod to the true community connection and good times that biking brings, and how much it means to people. If you went to Ard Rock, or think it sounds like a blast, why not enjoy more of the gnarly and thrilling trails that this area has to provide on an MTB holiday to the Lake District? No need to pack up your bike and get on a plane, there's so much to explore right on our beautiful backdoor.
The sun was shining briefly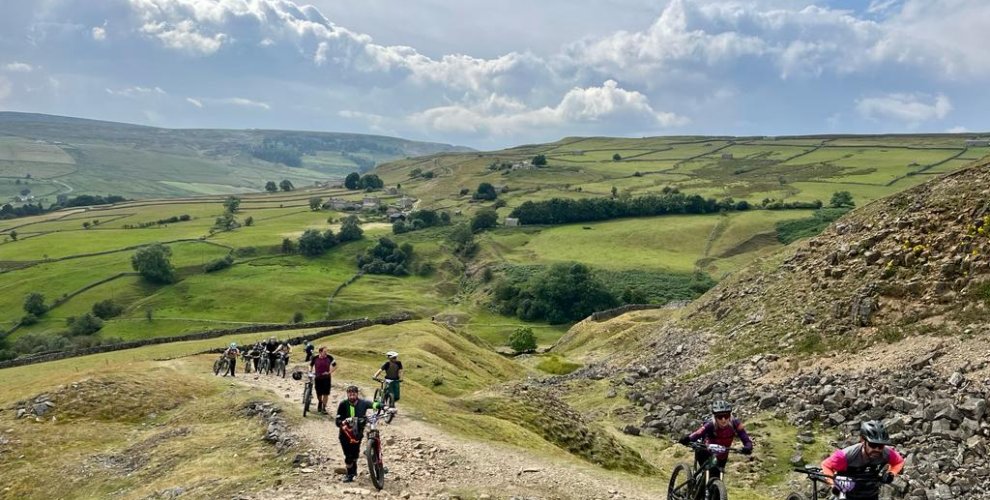 Mud, sweat and beers!
The three-day event held near Swaledale in the beautiful Yorkshire Dales National Park was descended upon by over 5500 excited pad-clad riders, including the likes of Jono Jones and Danny Macaskill who competed here for the first time, taking on a 7-stage epic and gruelling loop of tough climbs, slick off-camber trails and gnarly rock-strewn descents. Danny said, "it was amazing" and that "he'll be back!"
Ben Deakin wasn't able to attend, as has recently adventured to Morzine in the French Alps to enjoy a thrilling week of riding at Atlas Ride Co. If you don't have the time to get abroad, the UK mountain biking is truly accessible to anyone, with the opportunity to ride some epic natural trails with stunning scenery right here on the doorstep. Have you ever been to wild and rugged Mount Snowdon? If you're feeling like you want a thrilling adventure without having to travel far, take a look at this exciting tour.
The Race
Ard Rock Enduro is a 45 km loop, consisting of seven timed downhill stages (some including an occasional flat sprint) and monster climbs in between the stages. One can expect steep rocky chutes, steep gullies, fun off-camber sections, some flat, grassy corners and a few drops and rollable jumps.
Riders competed over 3 days of various course options; Epic on Friday riding all stages blind, Full Enduro 7 stages on Saturday with a chance for practice a day prior, and the Sprint course of stages 1-3. The weather was not forgiving, leading to slick and challenging conditions, with most stages washed out and boggy with mud. The competitors persevered and returned covered head to toe but smiling through the dirt. Results can be seen for each course below. There were over 3000 entries in varying categories from Junior to Veteran between Women and Men. Riders were tested to their limits, and it is a huge achievement to complete this tough and relentless course.
EPIC – Racing all 7 stages blind. Enduro – Practice 4 stages prior. Sprint – First 3 stages
Big names, big atmosphere
Many leading bike brands and partners gathered in the event village to showcase their new stock and amazing deals, as well as hard to miss last minute offerings for an MTB holiday abroad with Atlas Ride Co.
The likes of Maxxis, 100%, 7 Mesh, Peatys, Smith, Stif Cycles, Fox Head, Hope, Santa Cruz and Camebak and many more. A raffle was held in aid of the local Yorkshire Air Ambulance with prizes generously donated from many of the brands. Several pro riders including those mentioned earlier, Joe Barnes, Becci Skelton, Joe Connell and Jake Ebdon were there, as well as many more, competing across the 7 stages.
There was something for everyone, with various categories of riding from bigger days in the saddle to fun sprint and E-MTB courses. The event provided much more than just a vibrant arena of bike brands, with people from all over the world attending. There was a pump track, airbag, kids skills track, competitions, a raffle, delicious selections of food and drink and music by day and night.
It has been named "one of the most iconic gatherings of professional riders and bikers in the UK." The spirits were high, with an airbag competition held on the Saturday afternoon during a sunny break in the rain, hosted by Bristol based Stif Cycles Jump Jam, with smiling faces from the industry all around.
A long jump competition also raised spirits from the MTB Hopper crew, getting everyone together before an evening of music and dancing.

Fun for all the family
Sunny breaks in the rain allowed riders, guests and crew to remain positive, enjoying the offerings of this UK's leading bike festival with camping, music and community spirit drawing bike lovers from all over the UK and a far. Even when not competing, Ard Rock Festival provided a packed itinerary of events, bike demos, clothing and exhibitions from the best brands in the industry, a kids' zone, epic food and drink to accompany the live music that played throughout the weekend.
The weather was changeable, but incessant rain throughout Sunday led to some very challenging conditions. A few riders dropped out but many persevered and the prize-giving ceremony was celebrated on Sunday evening, accompanied by a lovely acoustic set.
All in all, Ard Rock 2023 left revellers filled with joy, kitted out in their new merch, well fed and in need of a good rest after racing the UK's toughest mountain bike enduro.

Ard Rock Gallery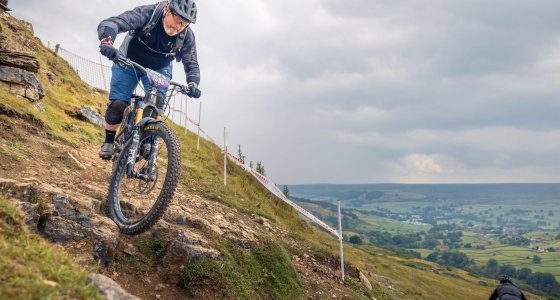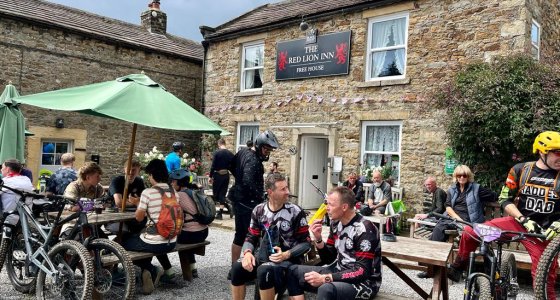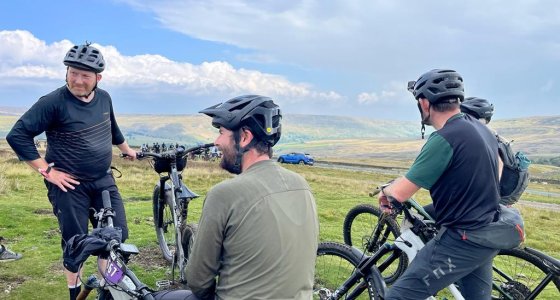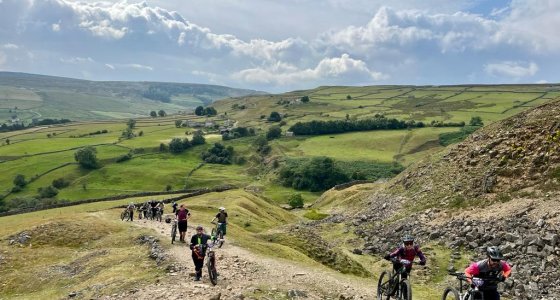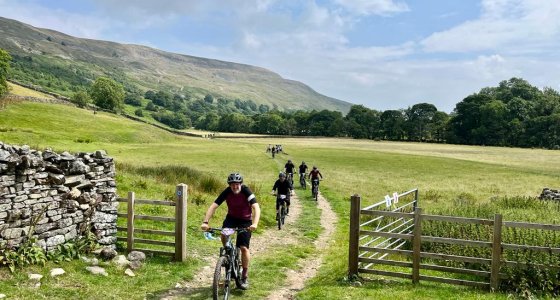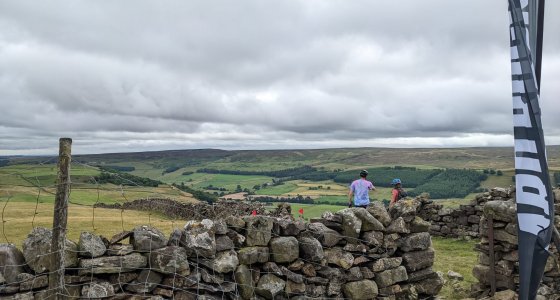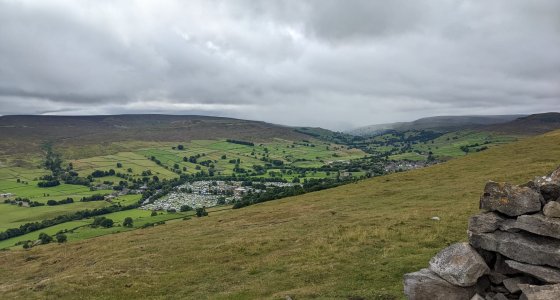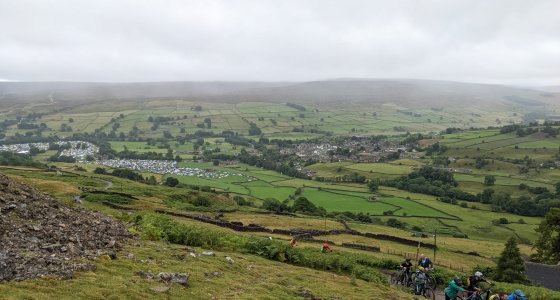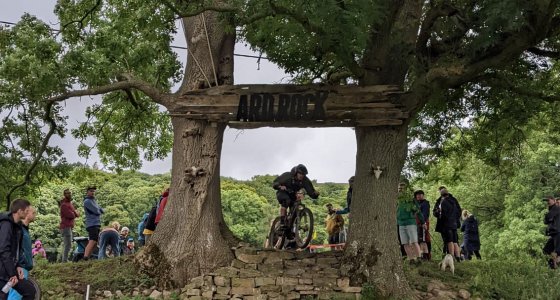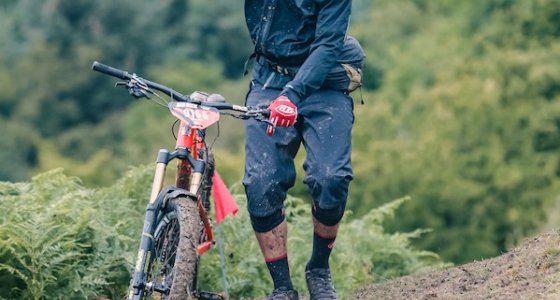 Atlas Ride Co we representing in full swing
The Atlas Ride Co team were there proudly representing the company's new launch, which has rebranded from MTB Beds after 10 successful years in the industry. They are still the same bike-loving folk, providing the best mountain biking holidays possible but with a new elevated brand identity that encompasses where the product is going in terms of its high-class offerings.
An action sports family, tying in nicely with the company's sister brand Atlas Ski Co, for snow-filled ski and snowboard adventures to Morzine.
The team connected back with their brand partners from the industry, such as Fox Head and Smith, all sharing in the exciting new image. It was a buzzing energy under the new name, with excitement for where the company will move forward to in 2024.
Keep your eyes peeled for the new offerings of these amazing trips and we will be back at Ard Rock in 2024, where sign-up is now open!