We've written in many posts on the website, on Instagram and Facebook about how Finale Ligure is hard on the bike and body (#Fingnarly). Even with such a huge variety of enduro mountain bike trails, there is usually at least something technical, rocky, steep on each run, or maybe there's that little transfer you've spotted!
When things go wrong on the bike you're going to need a helping hand. At MTB Beds we have our own mechanic on site, aswell as our well equipped and experienced guiding service, we can do everything we can to get you rolling again as soon as possible. But, we can't carry every spare in the van, and why on earth would we take a whole bike shops worth of spares with us when these shops in town are so good.
If you want great service, fair pricing and a good laugh from a bike shop, Finale Ligure is the place to come. You'll wish these boys were your local!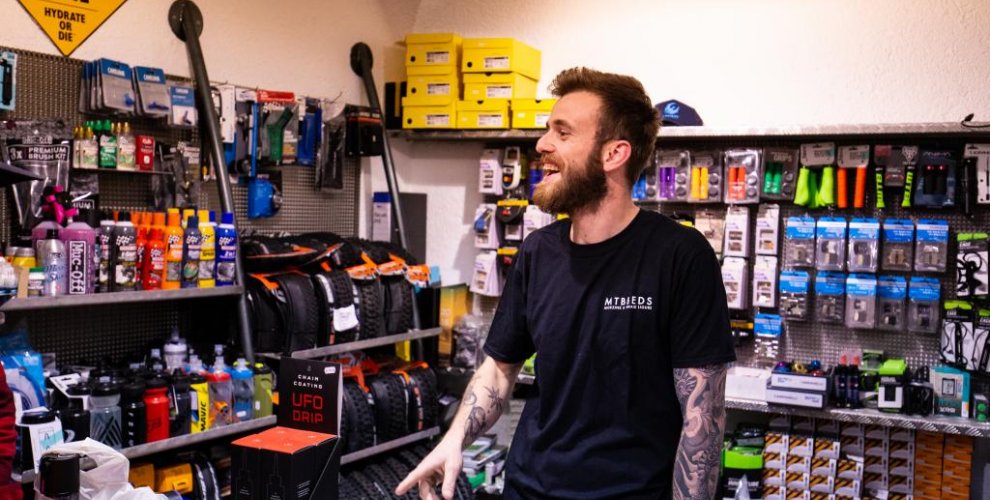 They'll always have a solution for you. They might not have the exact product you need but they'll scour the workshop trying to find it or something that will work. Pricing is that of a normal bike shop, but they'll always look after MTB Beds clients.
It's rare they won't have an answer to your problems, and if they don't, well there's a bar in this shop serving great aperitivo and craft beers! If you're after high end suspension parts they have stock, if your after a good quality trail tool it'll be there, if you need a fully built wheel set to replace yours, they are ready to go off the shelf from Hope to DT Swiss to ENVE. The apparel and protective equipment selection is wide ranging and caters well to the enduro market with Fox Proframe helmets and Flex Air light weight jerseys and shorts.
Oddone Bici are stockists of two of our main partners, Fox Head and Fox Suspension, aswell as Bell, POC, ENVE, Pivot, Scott and Cannondale. They have a vast array of spares, useful trail tools and backed up by some serious experience. Owner Giovanni has been in the game now for too many years to count! Giacomo was mechanic for a certain flamboyant Frenchman by the name of Cedric when he was racing World Cups.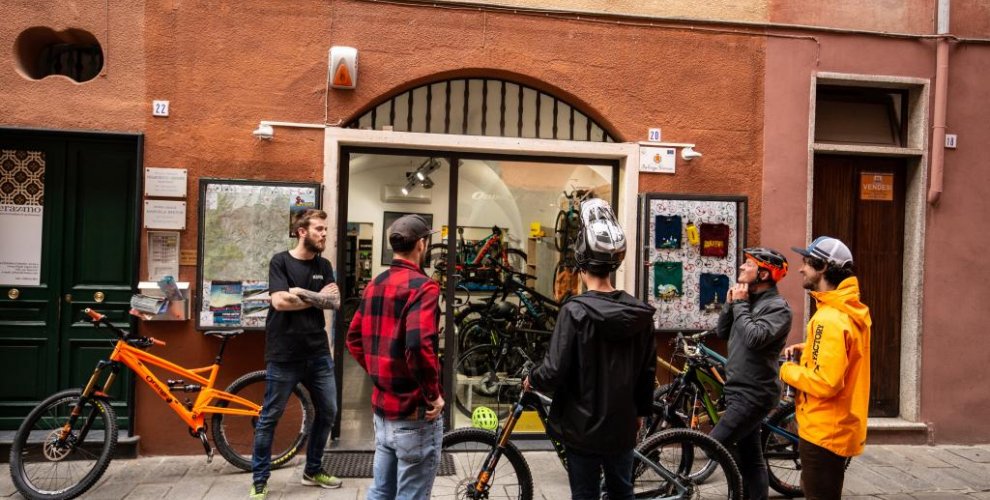 Our Finale Ligure Riders Weeks packages are everything you could want from a mountain bike holiday, great food, great people, amazing trails and all the support you'd need to shred them all day! All in a beautiful Italian coastal town with the beach metres from our front door! stop dreaming and come riding!