7
Aosta Valley Backcountry MTB Tour is nothing short of Incredible! During your week you will ride everything from ancient trade paths and incredible singletrack to the flat-out, raw, EDR (FKA Enduro World Series) stages in La Thuile. Whilst riding these epic trails you are in the presence of the four giants of the Alps 4000 metres above you including Mont Blanc, Cervino, Monte Rosa and Gran Paradiso.
The Aosta Valley embodies the Italian culture and their laid-back approach to life in these stunning alpine towns with their incredible food and wine this is much more than a Mountain Bike Holiday. This is mountain biking on another level, memories you will never forget, you are truly riding in the presence of giants on our Aosta Valley Tours.
Accommodation in a stunning B&B in the centre of Aosta.
Return airport transfers from Geneva, Milan or Turin Airport* with bike carriage. *(Please enquire before booking as there maybe an increased charge for certain pick ups.)
Amazing, locally sourced Breakfast
Five full days of guiding in Pila, La Thuile and the Aosta Valley backcountry
Crisp linen, towels and toiletries.
Secure bike storage, bike wash down station with Peaty's Products and works area with Park Tool stand, brushes, tools and pump.
Welcome dinner and briefing with locally brewed beers
Mechanic if required at a cost
You'll arrive in Turin or Geneva airport where you'll be picked up and taken to your hotel in the centre of Aosta, metres from all the action. The accommodation is stunning, bang in the centre of town, lovingly renovated and steeped in local culture. It's a luxurious and comfortable base for your Aosta Valley mountain bike holiday. With spacious twin or double rooms, large and comfortable beds, Sky TV, Nespresso machines and luxurious bathrooms complete with their own stereo system. With secure bike storage and tools on site, it has everything you'd need for a mountain bike tour in the Aosta Valley.
To secure your place on the Aosta valley Epic Tour A 30% per person, booking deposit is required. Deposits are non refundable and the full balance is due 8 weeks before your arrival in Aosta.
We try to keep all groups together but sometimes when group numbers are odd you can be sharing with another party member.
If you snore, prefer your own privacy or simply want to spread out and would like your own room there is a single occupancy option! for your own room. This depends on availability and is limited to a certain number of rooms per property per week.
What is the trip in a nutshell?
Based on 7 nights arriving Sunday and departing the following Sunday in the centre of of Aosta, capital of the Aosta Valley. The accommodation is a high end boutique bed & breakfast with plenty of old world character. Breakfast is provided everyday and dinner is provided on the first night in a local micro brewery. Riding with a guide is included for 5 days, including all the necessary lift passes and shuttle based uplifts to explore the Valley's incredible riding.
Sunday - Arrival
We will pick you or your group up at Geneva airport* at 1430h, we'll transfer you to Aosta where you will have a quick tour of the town and a briefing of the week with your guides over dinner. You'll decompress and build your bikes up.
Monday / Tuesday / Wednesday / Friday / Saturday - Shredding!
The program is not fixed, it hinges on what can be ridden on any given day but it will look something like this;
Pila - More than a bike park, Pila is ridden to from the hotel and is all about some bike park runs to get your riding legs in gear, then some of the amazing natural singletrack and ridges surrounding the resort.
La Thuile - An Enduro World Series rider favourite, the trails here are long, hard and amazing fun if you like natural singletrack. It's a challenging place to ride but hot damn it's worth the effort. Lunch is at a pretty special restaurant.
Valley Shuttles - Driving out toward Monte Bianco, to get access to some backcountry zones before touring back to Aosta using the shuttle and some pedalling to maintain altitude.
Valley Enduro - You'll aim for a range of peaks dependent on group fitness and enthusiasm. There will be some hike a bike and there will be some pedalling, between 1 and 2 hours dependent on the tour. This will be an incredible day. with ridiculously long trails. The beer will taste good.
'Joker Day' - As Daniele our guide calls it, We leave one day in your hands, want to explore more, hit up some Aosta Valley shuttles? Return to Pila or La Thuile? All is at your fingertips.
Thursday is the down day, which can be shifted if it has to be due to the weather. It's a great day to hit up Pila, minutes from your hotel door.
Daniele, our partner/guide in Aosta will be on hand to help with anything you need throughout the week, from booking restaurants and sports massages to bike issues, he'll find a way to make it happen!
Sunday - Departure
We will collect you from the accommodation and transfer you down to Geneva airport.
Geneva Airport
Arriving
Our van will leave Geneva Airport at 1430h or earlier if all clients have arrived. You should book flights that land before 1330h. Your arrival time in Aosta will be approximately 1630h.
Departing
Our van will leave Aosta at 10h sharp. Your arrival at Geneva airport will by 1230h. Departing Flights must be booked no earlier than 1430h. This timetable may move up on the morning if we note potential delays.
It is possible for you to arrive in the days before your trip to Aosta and transfer to Morzine. We will then take you from Morzine to Aosta directly on the Sunday morning at the start of your trip. Be advised that your accommodation may not be ready until 14h that day. You would depart Morzine at 8h.
A private transfer can be arranged at an extra cost if flights need to be booked earlier, later or from a different airport than Geneva. If you choose to book flights outside of these times we cannot be held responsible for missed flights.
Turin Airport - £POA
Milan Airport - £POA
Advised bike - 150mm - 170mm + aggressive enduro bike *

Fitness - 3*

Skills and Technical ability - 3*

Riding Style - All Natural / Spirit of Adventure
*Essential
The riding standard and fitness level required to ride the Aosta Valley is of an intermediate/high standard. This is not only for your enjoyment and personal safety, but it is also for the group as a whole. The riding can be very technical, long and exposed.
Please read our ability assessor and ask any questions before making your booking.
Follow our Ability Assessor to see if this holiday is for you
The Aosta Valley is a sensitive ecological area and the balance between those that use the mounatin is of vital importance to ensure mountain biking can stay in the region for years to come.
Downhill bikes are not permitted on the valley's trails that are shared with walkers.
We also ask you observe respect and local mountain culture. Though we do not insist, certain trails are best ridden in an open face helmet in order to not promote reckless riding or intimidate hikers.
Can I book as an individual?
Yes, but we need a minimum of 5 people to run the tour.
My group is over 7? Can we still come?
Places are limited to 7 due to van requirements. Groups of 10 -12 can be accommodated if booked far enough in advance to secure extra transport, guides and accommodation.
Can I change the arrival and departure dates?
The departure and arrival dates are Sunday to Sunday. Though you can arrive earlier or later in the week it will not decrease the cost and it will not change the tour program.
Can i travel to a different airport?
Transfers can be arranged from Turin or Milan airport subject to availability.
What is the cost without transfers as i want to make my own way to Aosta?
If transfers are not required the total cost of the trip is reduced by £80 per person.
What are the options at dinner?
On the first night of your arrival on the epic tour, we will eat together at a central Aosta microbrewery, where you will meet you guide(s) for the week and talk about the plan and logistics for riding over a locally brewed beer. Throughout the week there is an array of amazing restaurants in Aosta from fine dining to Trattoria, Pizza to Chinese.
What are the options at lunch?
Lunch will be at a variety of spots throughout Aosta. In the villages of La Thuile and Pila, in Aosta itself and around the Valley. A mix of Osteria's, cafe's and picnic lunch spots. Each will cost €10 - €20 per person.
I have a dietary requirement or choice?
Vegetarians or pescetarians are no problem, though please advise us on booking. Please contact us before booking if you are a vegan or have a medical dietary necessity to ensure your needs can be met.
Can I stay for less time?
Yes, please inquire with info@mtbbeds.com and we can discuss the price for a shorter trip.
Is there anything like a bar, shop or bike shop where the accommodation is?
Yes, you are in the middle of Aosta, the capital of the region. Everything you could want or need is found minutes from your door.
How many trails will we ride each day?
Depending on the length of the trails and long it takes to get to them between 3 and 10 roughly.
How hard are the trails we will be riding?
There are not many easy trails in Aosta, they all present their challenges, some only in how long they are. But there is alot of technical riding, rocks, roots and exposure are common. If you are very comfortable riding technical red runs in your local bike park you should be ok. Read more in our Ability Assessor.
Is there any pushing or pedalling?
Yes, dependent on the day. For example in Pila you may not do any. In La Thuile very little, on some of the back country uplift days you may do as much as 30 minutes to 2 hours of pedalling and hiking in a day, the guide will assess the groups ability, fitness and desire to do the climbing and decide certain routes.
Recommended bike?
We would recommend an aggressive enduro bike for Aosta. It should be well maintained and modern so that parts can be sourced if they break. We suggest a minimum of 150mm/140mm travel and DH casing tyres setup tubeless.
What equipment should i bring?
Your bike and kit should be well prepared for long enduro rides away from bike shop support. You'll need to carry a pack with you at all times with hydration, jacket, a tube, pump, tyre levers and at least a basic multi-tool.
There are limited options for hire bikes and part availability in Aosta. We strongly advise you bring your bike ready to ride, fully serviced and that you bring as many spares as you might need. A broken part or component may mean the end of your ride in extreme circumstances.
You should bring an open face helmet, a full face aswell if you have the room, hydration pack and the protective equipment you would feel comfortable wearing.
Can i hire a bike?
Yes there is an option to rent directly from us a Specialized Enduro here.
What is the average cost of a beer? An evening out?
A pint of Italian pilsner will set you back between €4.50 and €6 depending on where and when you buy it. Dinner in a decent restaurant will cost you around €8 - €20 per main course.
Will i need insurance?
Absolutely. With the UK's departure from the EU your EH111 card no longer covers medical care. You'll also want insurance against other circumstances such as bike theft, damage or cancellation for personal reasons. We recommend Yellow Jersey. Booking with us gets you a discount code for a 10% off.
Wow! Ben and his staff exceeded all expectations. As an American traveler this trip couldn't have been any better. From arrival at Geneva airport to leaving the Aosta valley Atlas Ride Co had everything covered. Our group of 10 stayed in the Chalet 525 with a private chef and host who were fantastic (thanks Adrian and Kat). The specialized Enduro bikes that Ben provided were well maintained and looked after the whole trip by Atlas Ride Co mechanics. The guides Ben booked for the group were incredible in both Morzine and Aosta. (thanks Seasons guides Tom and Victor, Three seasons guides, Danielle, Laurent, Matteo and Camilla). I don't know how they managed to get a michelin 4 star hotel in Aosta to let a bunch of filthy mt bikers stay in their hotel but that just shows the dedication to your vacation experience that Ben and Atlas Ride Co has. If you're considering a European MTB vacation our entire group highly recommends Atlas Ride Co. Thanks again Ben and crew!
Jamie G.
Wow, hands down the best experience I've had on a mountain bike vacation. Ben helped us create an awesome itinerary and the staff was awesome. We rented bikes from Atlas Ride Co (one of the best rental fleets I've ever seen, equal only to Evolution in Whistler) and a couple other shops because there were a bunch of us. The mechanics helped out with all the bikes, and Ben and crew did everything possible to ensure we had a stellar experience. They hooked us up with awesome guides in France and Italy, where we rode everything from a World Cup DH track to incredible high alpine trails. The price was a bargain for the level of service we received, and it would have been impossible to organize a trip half as good on our own.
Dirk H.
I'm not usually one to write reviews or read reviews, but Atlas Ride Co was just too good to not share my experience! The entire week I found myself telling my travel buddies 'I feel spoiled! Our chef was awesome and so accommodating, our concierge host was so sweet, our guides made us feel special, and Ben simply goes above and beyond to polish out the experience in every way he can. It's shocking to think he communicated with us for nearly a year to plan this trip. Thank you for sharing your time, energy, passion and love with your little American crew. We adore you all!
Lauren S.
Property gallery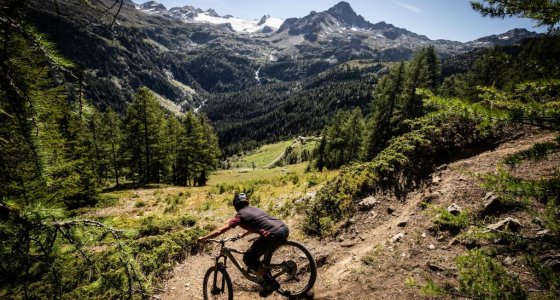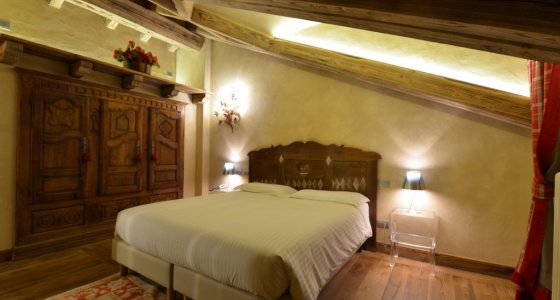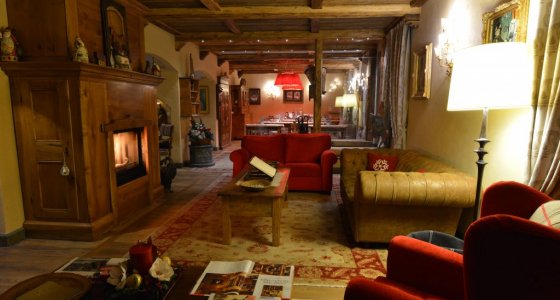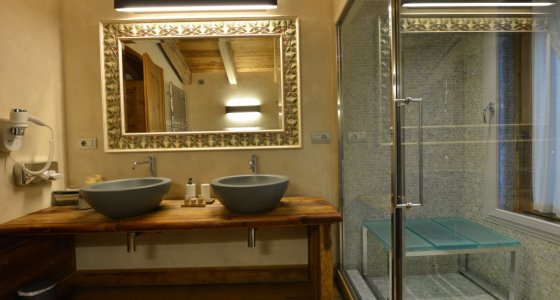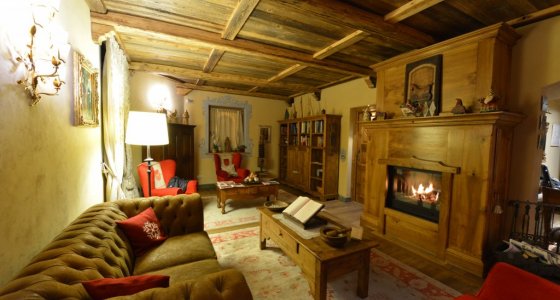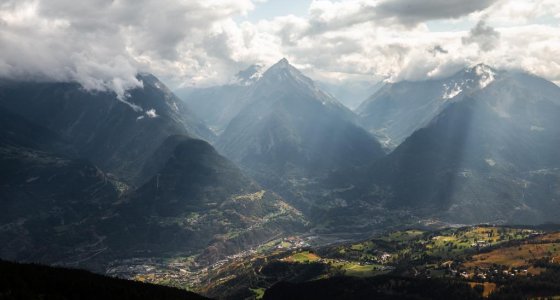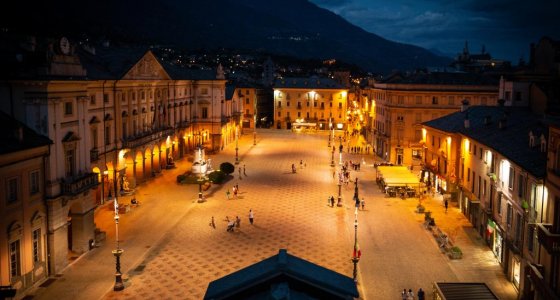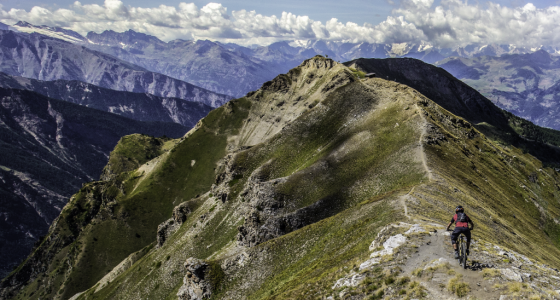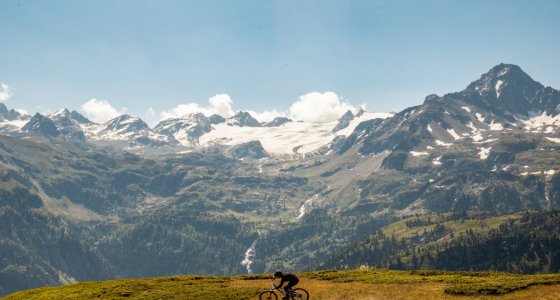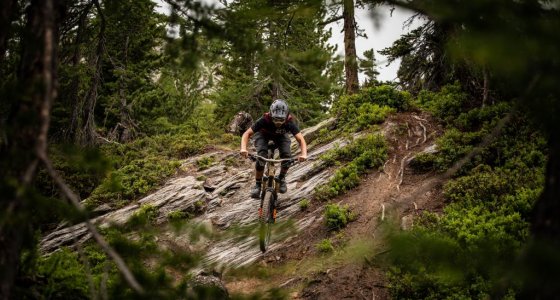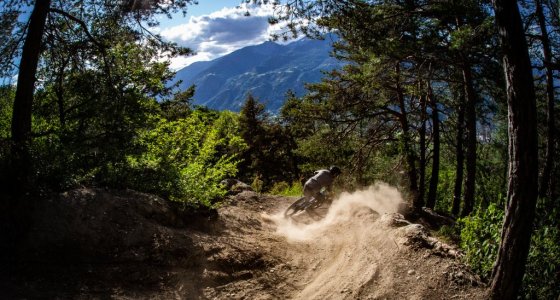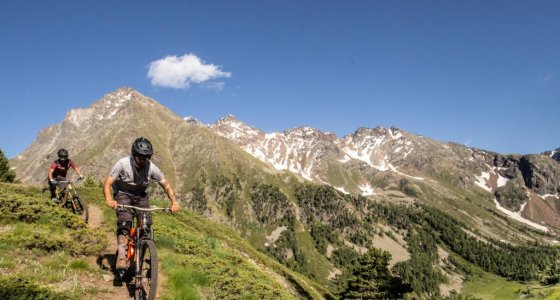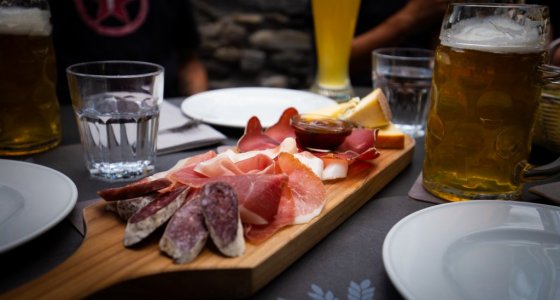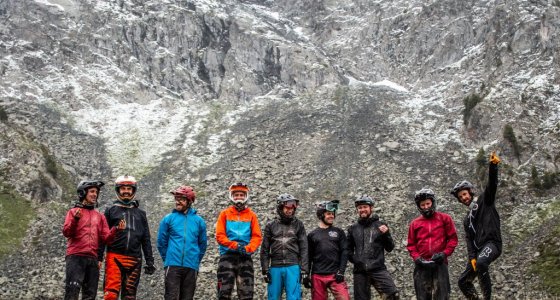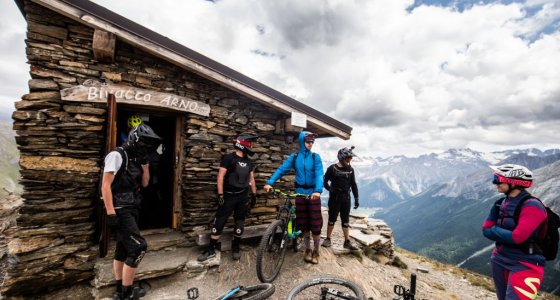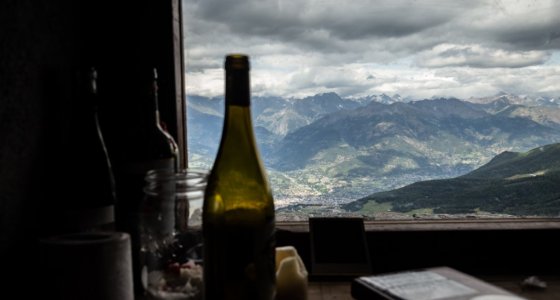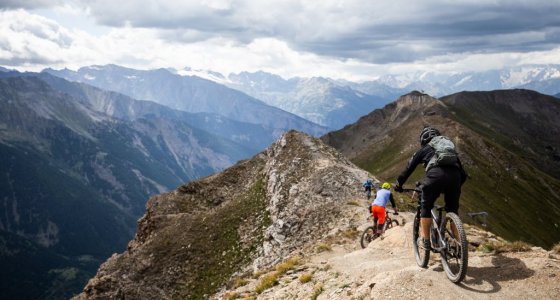 Booking and Availability
Please select your preferred dates below or use the quick enquiry form to start the booking process. Please feel free to contact us to discuss any elements further before booking if you need to.
We have many groups and individuals that wish to ride this incredible destination so please book live below or send an enquiry form to us with your preferred dates regardless of the numbers in your party and we will do the rest to make the trip happen. We have a long waiting list and a little flexibility can make all the difference.
PRIVATE GROUPS - please contact us for a custom tour on a specific date and one of our team will get back to you ASAP!
Adam Staton
Fri, 09/17/2021 - 12:18
Just home from the Tweed Valley Enduro Long Weekend with MTB Beds. Wow what a weekend. Epic riding, superb guides, great accommodation and some more epic riding. A superb intro to the Tweed Valley and the riding on offer at Glentress, The Golfie and Innerleithen. Rich and The MTB Beds team are superb - helpful, knowledgeable and responsive and Murray and the Team at Glentress Hotel were brilliant. Thoroughly recommended.

Gary T
Sat, 09/11/2021 - 11:33
Absolutely brilliant experience. The accommodation (Ravenscraig guest house) and food was spot on for both quality and the location. Bike security and facilities for wash and repair was excellent. Our guide, Mike Wilkes couldn't have done a better job of informing and including all the riders in our group. The routes ticked all the boxes and the trails and views will be memories to last a lifetime. Bought the ticket, had a great ride😁👍