Aosta Valley Bike hire, Looking to make your way to the stunning mountain landscapes and single-track mecca of the Aosta Valley but don't want to take your own bike? Or just feel like trying something different out? No need to puzzle as we can solve it for you. We have a fleet of Specialized Enduro hire and demo bikes available to send to Aosta for your tour of the valley.
With our home base in Morzine a short drive away, as well as our clients benefiting from a personal transfer service, we can provide Specialized hire bikes to our clients looking to tour the Aosta Valley. The Aosta Valley is the perfect place for the perfect all-mountain enduro bike. From the bike park downhill trails in Pila to its epic ridgelines and the rough and natural single track of La Thuile and the epic pedals into the backcountry, these bikes can handle anything. When you hire a bike with us, we will run through bike setup with you, to make sure everything is just the way you like it. We check the bike over every couple of days to ensure everything is running tip-top.
Atlas Ride Co accommodation name
Lead name on booking
Bike sizes
Travel dates
We require a passport and credit card number which will be held for the duration of the hire
We require a 30% booking deposit to secure the bikes and the final balance is due 2 weeks before collection of the bikes in resort, payment to be made via card, bank transfer or cash in the same currency as your initial deposit by prior approval.
You can also make full payment via your booking profile.
Aosta Valley bike hires on an individual basis are available for 6 days or more only. For multiple hires it maybe possible to reduce the number of days required.
If you have not booked your transfer with Atlas Ride Co an additional fee will be charged to send and collect the hire bike from you in Aosta.
You are required to have an insurance policy in place for the hire of the bike in the form of holiday insurance or a bike specific insurance policy. You are responsible for any damage caused to the bike beyond general wear and tear, which includes any crash damage, and will be asked to pay for any repairs before you receive your passport back. You will be issued a full receipt to claim on your holiday insurance.
If you cannot or do not wish to take an insurance policy, you can still take a bike out with these 3 things;
Your passport, which will be held for the duration of the rental
Credit Card details
Proof of address of where the credit card is issued.
All costs are at trade prices and you are not charged for any labour time. We try to be fair as possible and believe we provide a high quality service with excellent bikes.
Helmets are provided free of charge.
If you require knee/arm/body protection we can provide this at €10 per item, per hire.
If you require riding shoes we can provide Five-Ten Impact Pro's at €20 per pair, per hire
You can only book one of our bikes in the Aosta valley if you are staying with us on one of our tours.
Yes.
We'd encourage you to try one, especially in Finale Ligure, the extra rolling speed is incredible and we don't think the Enduro is too much of a monster truck to not be nimble.
If you want to hire a 27.5" or mullet, you'll need to ask us at the bottom of the page and we can look at other hire options from our partner shops.
In Aosta, not directly at the moment. However we can arrange Specialized Levo's through our partner shop.
In the Aosta Valley, if you are staying with us you can rent one of these bikes, but they are only available for the duration of the tour. The bikes are based in Morzine and so must be transported to Aosta for the hire.
Specialized Enduro 29er 170mm/170mm

Specialized Enduro prices
*POE - Prices on enquiry
| Duration | Price |
| --- | --- |
| 1 Day hire | £POE |
| 2 Day hire | £POE |
| 3 Day hire | £POE |
| 4 Day hire | £POE |
| 5 Day hire | £POE |
| 6 Day hire | £380 |
| + 1 Day | £45 |
| 1 Demo day | £N/A |
Specialized Enduro 29er
Is this the best all round bike ever made? It just might be. Pinkbike certainly thought so when they reviewed it against other class leading bikes last year in a field test. The all mountain weapon, the fun machine, the do it all rig, basically the bike everyone subconsciously means when they say 'a downhill bike that can pedal'.
The 2021 edition of the Enduro builds on the success this bike had on release in 2020 with an amazing spec sheet straight out of the box, especially so for the Expert model we run. The suspension platform should be familiar to those of you that follow the World Cup, sharing the same DNA as the Demo race bike Loic Bruni and Finn Illes pilot to the podium almost every round. With it's rearward axle path this thing eats up bumps, infact most forks would struggle to keep up with the performance, fortunately these are specc'd with the incredible new Fox 38's. The innovative SWAT and Conceal Carry systems give that extra level of freedom with on board storage and tools for on the fly repairs. With angles remaining friendly for all day epic pedals, this maybe the best rental bike available anywhere, yes we are bias but listen to the reviews if you still have doubts;
MIKE KAZIMER - PINKBIKE
"The Specialized Enduro was my pick of this bunch, hands down. It's a bike that feels limitless when it comes to speed and terrain - it'll go as fast as you want, no matter how steep and gnarly the trail. The improvements over the previous version are noticeable, and welcome: there's no question that it's a more formidable bike than ever before."
"If you want a one-line summary, the new Specialized Enduro is fast as hell. The rear end glides over repeated hits and retains all the speed gravity bestows upon it. Cut smooth arcs through turn, smash through the rough stuff any way you want and this rock-solid frame keeps pointing true and stays calm. Chassis damping is also excellent, so there's no excessive sharpness or vibration, while the rubber protection on the stays keeps everything quiet. the Enduro climbs and pedals better than any bike with 170mm travel should. Even with the shock wide open, the Enduro is incredibly efficient."
BUILD KIT
Built with a Sram XO1 eagle drivetrain, Descendent cranks and Code RS 4 pot brake with 220mm/200mm rotors as standard, we've bolted on all the best bits from our partners Deity Components. Bring your own pedals or take a set of Deity's Compound flats to blow your mind on what a nylon pedal feels like. The suspension is looked after by Fox with the 38 and Performance Elite platforms. For the full spec list click here.
SIZING
Sizing can be subjective, so Specialized use a unique system in place of the traditional small, medium, large or XL, consider your height and how nimble or stable you want the bike to feel.
SIZE GUIDE
| INCHES | CM | SIZE |
| --- | --- | --- |
| 5'2" - 5'8" | 158 - 173 | S2 |
| 5'5" - 5'11" | 165 - 180 | S3 |
| 5'8" - 6'2" | 173 - 188 | S4 |
| 5'10" - 6'4" | 178 - 193 | S5 |
OUR SPECIALIZED ENDURO HIRE BIKES IN THE AOSTA VALLEY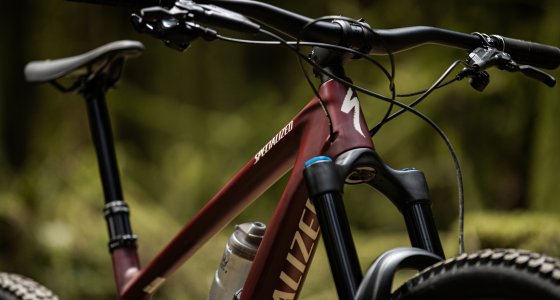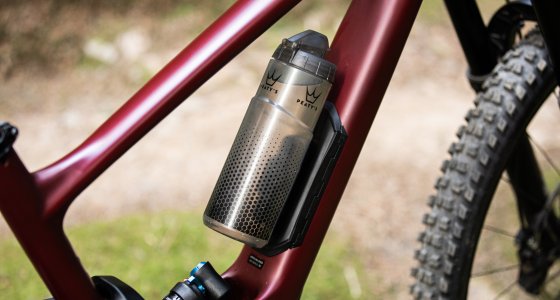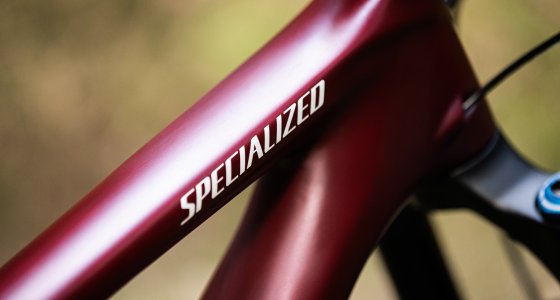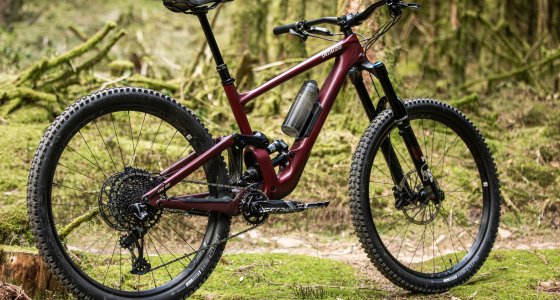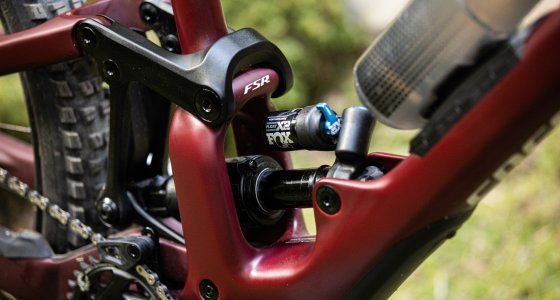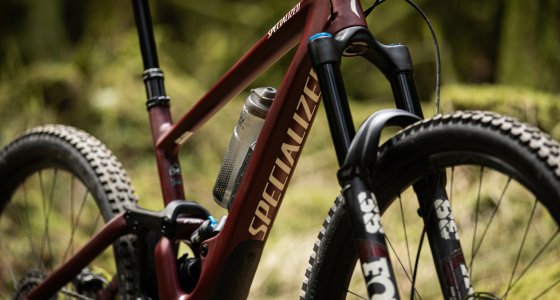 Please fill out the contact form below to hire your Specialized Enduro Mountain Bike in the Aosta Valley.