Summer in Morzine is getting closer and closer, and with the first Riders Week holidays starting in Finale Ligure this week (and only 4 spots left this Spring!), the 2023 mountain bike season is within touching distance, and it's set to be busier than ever!
The lifts of Morzine and Les Gets are set to whirr into action on June 16th 2023, starting a long summer of dusty trails and endless bike park laps. Lovely stuff.
With June and July 99% SOLD OUT, and August getting close, Atlas Ride Co are set for a very busy summer, especially with the season running longer into September for the World Cup!
And... we've got some new toys to play with in Morzine this year - it is going to be electric!
Team Atlas Ride Co are ready for summer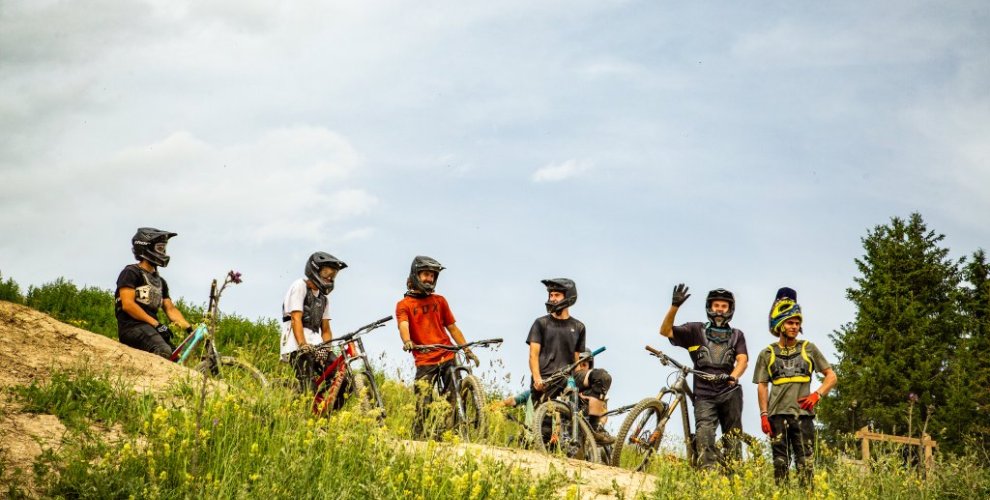 Our Hire Fleet is Growing
We're stoked to have 10 Specialized Enduros as our hire fleet, which were extremely popular last season, and on top of the Enduros, for 2023 we're super excited to announce we will also have Specialized Levos available for hire.
Even with a huge network of lifts, the power of the Specialized Levo E Bike means you can explore deep into the Portes Du Soleil and discover epic backcountry enduro loops that previously were much harder to access. Combine an E-Bike with the expertise of our guiding partners, Season Guiding, and you've got a match made in heaven to unlock another side of the Portes Du Soleil.
Cecile from Atlas Ride Co and Juliete from Season Guiding Ripping the trails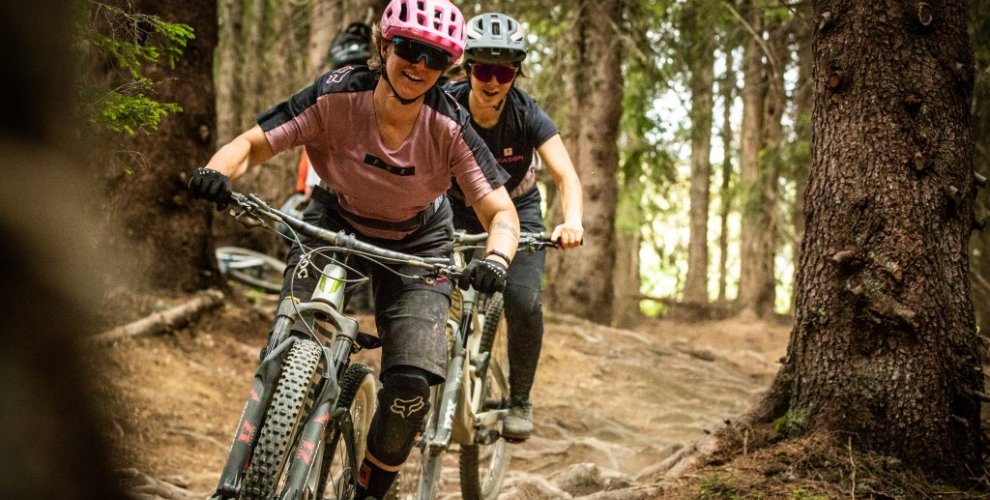 Opening earlier than ever...
Is the early season the best time to visit Morzine? It could be. Read our full guide.
Morzine and Les Gets are opening on 16th June (not the full Portes Du Soleil), starting a long summer of mountain biking in Morzine. For the first time, our Riders Weeks will also be starting early, meaning you can benefit from fresh trails and a quieter resort before the full PDS is open.
With limited spaces left for the opening week (16th June), get yourself booked HERE.
... And going longer than ever
We're excited about this one! After long being supporters of extending the Morzine season, it's finally happening. With Morzine (Pleney) and Les Gets scheduled to remain open until the 17th September, and with a little thing called the World Cup coming to town on the 3rd - 17th September, the bike season is set to have quite the send-off! Watch the fastest in the world one day and rip the trails the next - what's not to love about that?! Book HERE.
Will SuperBruni do it again?!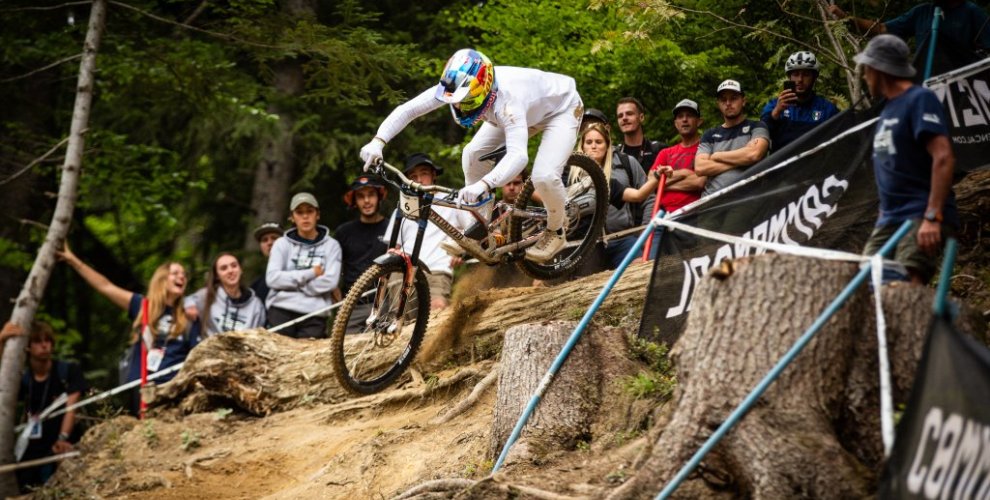 Two New Properties
Always on the lookout to extend our portfolio of accommodation, we're excited to work alongside Alpine Generation with Chalet Catherine, a flexible B&B minutes from the Super Morzine bubble. From as little as £45 per night (in a triple room), and 3-night minimum stays, Chalet Catherine offers something different to the Riders Week packages, but still in a comfortable, bike-friendly chalet in the centre of town. Perfect.
We also have a new self-catered chalet available. Chalet Petit Claire will undergo a light renovation before the season starts. Sleeping up to 10 and priced as low as £1260 per week, Chalet Petit Claire is an amazing budget-friendly option minutes from town.
STILL MORE SPECIAL ANNOUNCEMENTS TO COME
We're pumped for summer and it's going to be a big one.
There are only 4 SPACES left on the Finale Ligure Spring Riders Weeks, and then it's straight into a packed Morzine schedule.
If you want to join us, get yourself booked for what's going to be the biggest season ever!