Morzine and the Portes du Soleil is an absolute mecca for many types of bikes and different riding styles. It's an area that's almost impossible to grade as the riding is so varied. The chairlifts look after the uplifts, so you won't need to do much pedalling unless you want to hire a guide and get beyond the bike park.
You do need to be physically strong enough to handle longer descents, especially for the steeper lines on Pleney or on the well-ridden bike park trails in Les Gets and Chatel. Your arms and hands will tire easily if you haven't ridden too much before the trip. If you need to get ready for your bike holiday to Morzine, hit up B1ke parks across the south of the UK, such as Windhill and Rogate, with well-built jumps and technical trails it's got all the features needed to get your skills up to scratch pre-Morzine! With a quick uplift and so many trails to choose from, it's the ideal training ground for an away trip to the Portes du Soleil!
Skills-wise, there's no getting away from the fact Morzine is tough on the bike and body. Where you choose to ride will change the answer to the question 'How difficult is it?' Super Morzine has greens and well-made blues, while Le Pleney has some of the hardest downhill runs on the planet.
Advised bike - Downhill or 160mm - 180mm aggressive enduro bike

Fitness - 2

Skills and Technical Ability - 2

Riding Style - Freeracer / All Natural / Jibber / Spirit of Adventure
Morzine Trail Gallery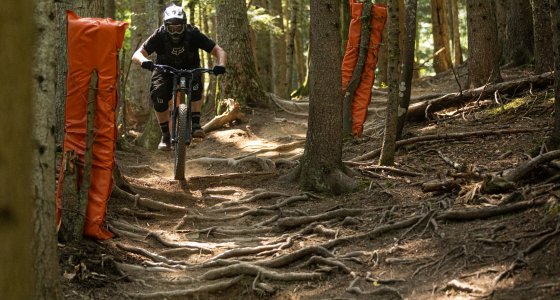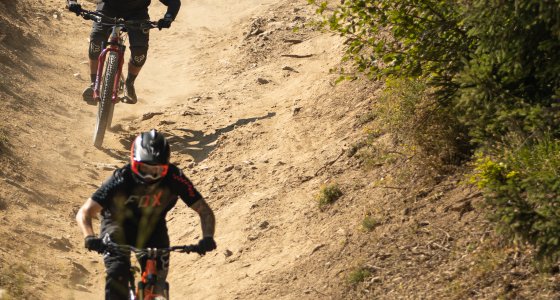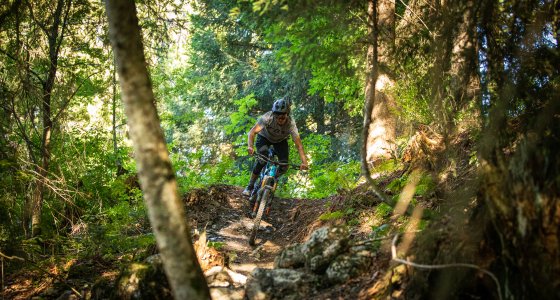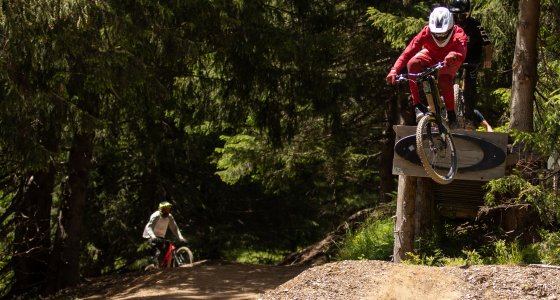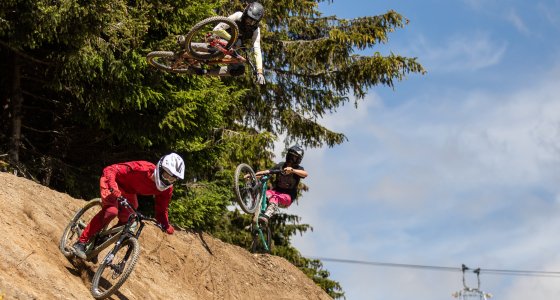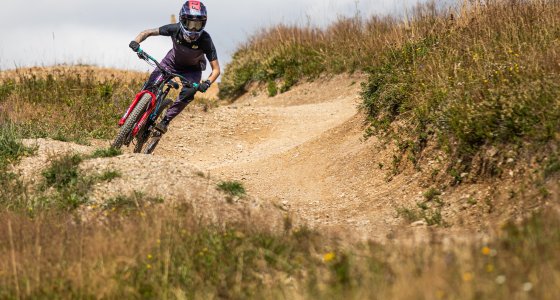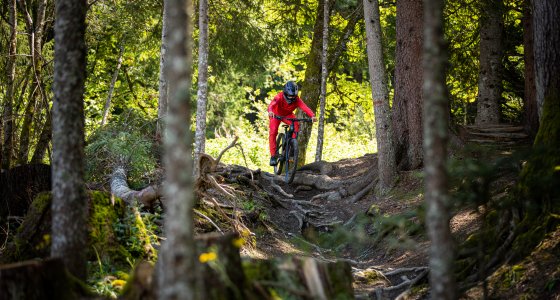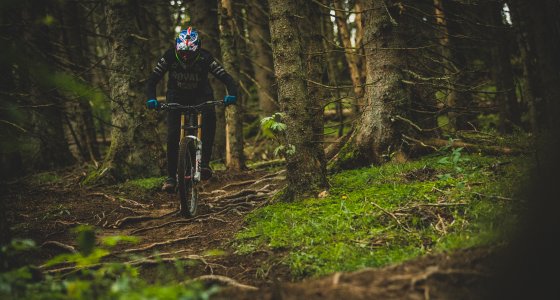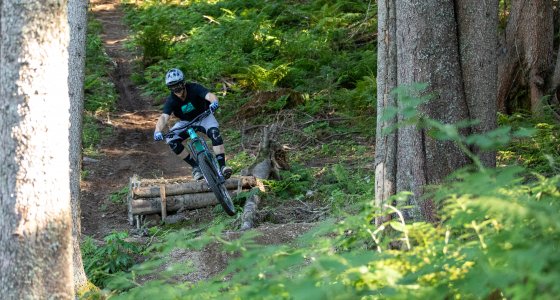 Super Morzine is an ideal zone to get your bearings. It's home to the best built and maintained trails in the Portes du Soleil. The blue run Cap Canaveral is a popular trail, with it's smooth berms and table tops, we'd consider this a good gauge for Super Morzine, it's all quite straightforward except for the famous 'Widowmaker table top'. It's name is justified as even though it's not the biggest jump around, it has ended many a riders day early! If you consider this too much, then Morzine isn't for you. If it looks at around your limit, then there are quite afew blues, greens and even a couple of reds in the Portes du Soleil that would be perfect for your mountain bike holiday. If this looks like it's way too easy, then you've got a plethora of amazing tracks to hit up!
Any questions? Feel free to ask us here;