Energy and skill levels in the Aosta Valley are very important. Shredding laps in Pila on the downhill bike are great fun, but they do not represent what an all-round holiday here actually is. You may pedal for an hour or two some days to fish out the best singletrack, picking up your bike and hoisting it on your back is often required and you'll need to be able to do this above 2500m. The trails in La Thuile may be lift-accessed, but they are technical, long and rough! The descents are worth every minute of the suffering, however!
In the natural bike park of La Thuile, we think you can capture the true essence of mountain biking, nowhere else will you find such raw trails, filled with nature that can be hit up again and again with chairlift access. But, it's rough, gnarly and technical. You'll need good upper-body strength need to take the hits all day!
Advised bike - 150mm - 180mm + aggressive enduro bike *

Fitness - 3*

Skills and Technical ability - 3*

Riding Style - All Natural / Spirit of Adventure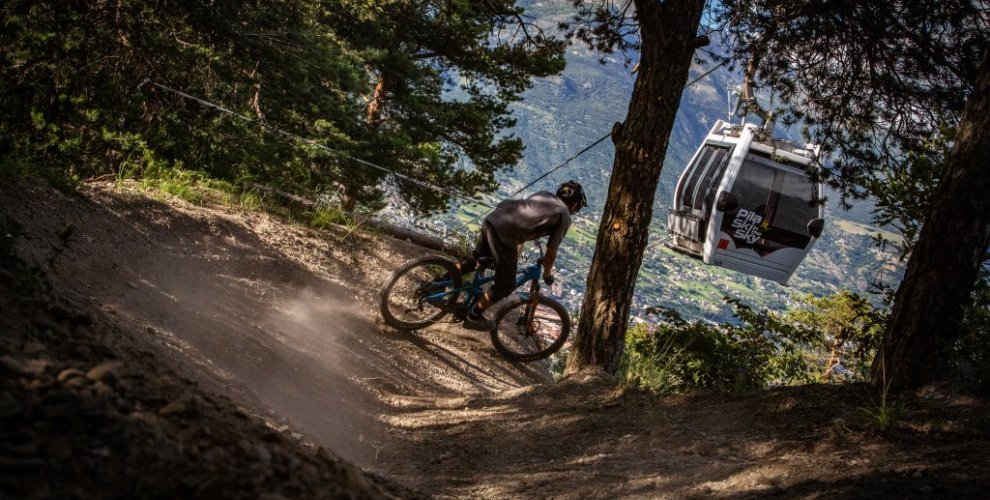 Fitness - Some of the best singletracks in Aosta can only be accessed with substantial input from your own legs, for this reason, you should be above an above-average fitness level to spend a week riding here. Strength plays a part as well, there isn't always the option to 'skip a run' as you may find yourself out of energy literally miles away from civilisation in the high alpine backcountry. The trails here are long and in many cases very technical, so you'll need good physical strength and endurance.
Technical ability here is extremely important. There will be trails here that you simply cannot ride if you aren't comfortable on the bike over rough, steep terrain. La Thuile especially is physically demanding, with its long descents, many of which are as steep as Morzine's Pleney. In Pila and in the valley itself, a mix of exposure and tight trails are found everywhere, if you aren't a fan of heights you could find yourself a little queasy in some places. We'd suggest the red trail Murat in La Thuile to be a good gauge of how much you'll enjoy Aosta. If you think this looks like too much of a challenge, you're best off getting some coaching and building the confidence up before heading out here. If it looks like the time of your life, well then pack your bike! If this looks a little tame, fear not we are only just scratching the surface!

Aosta Valley Trail Gallery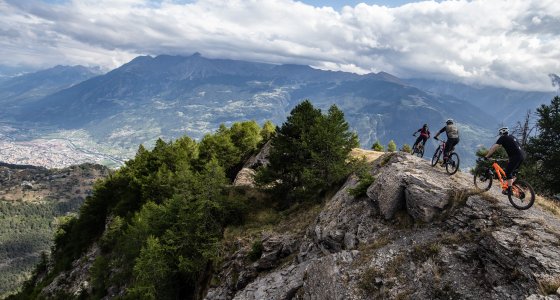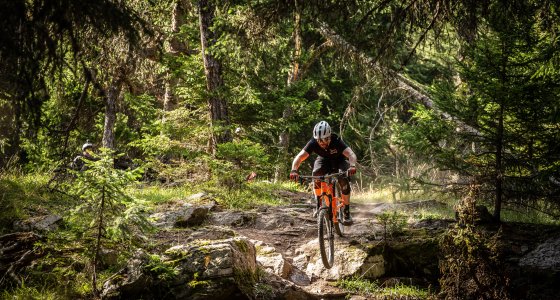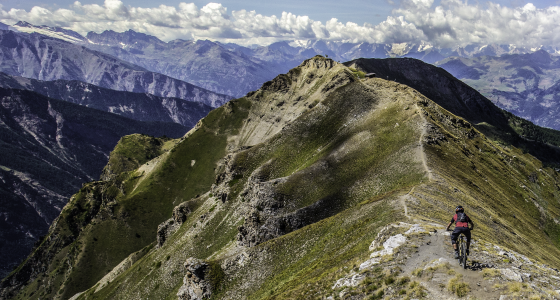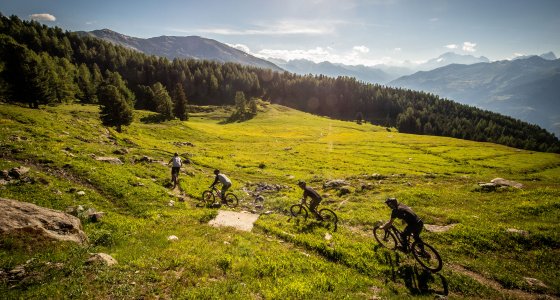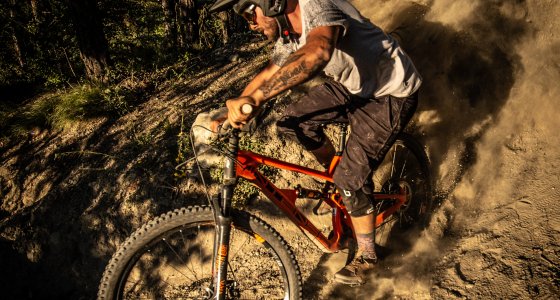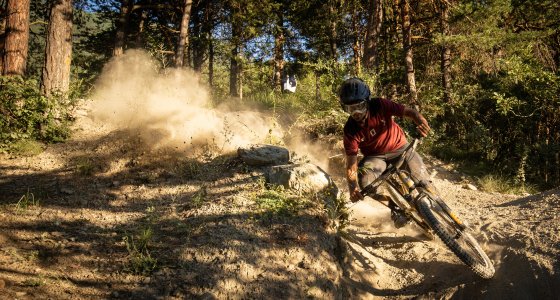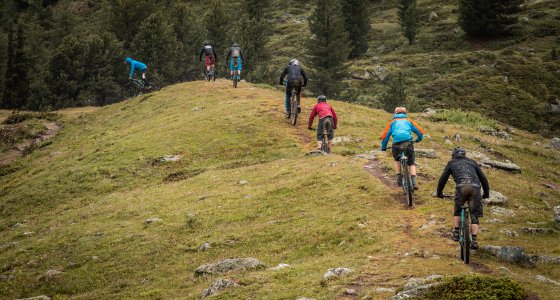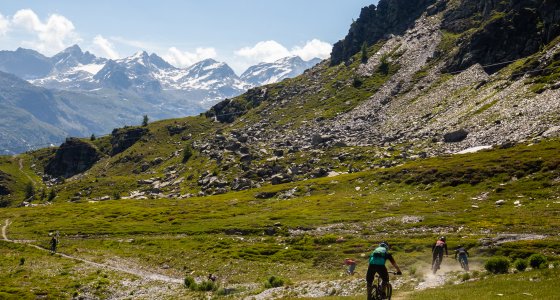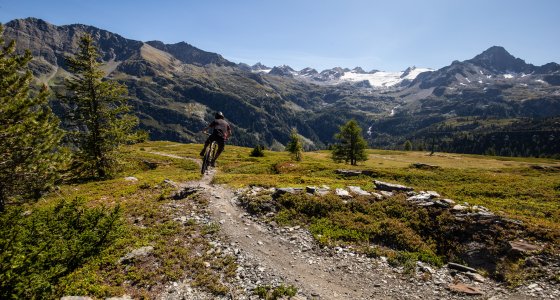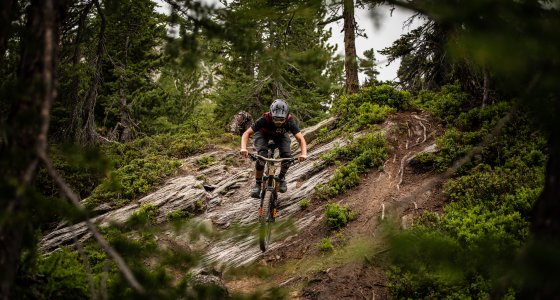 * Indicates compulsory
* Bike Choice - You would not be allowed on a selection of trails accessed by pedalling or shuttles with a downhill bike. The Aosta Valley is a sensitive area to ride your bike, though downhill bikes are fine for zones such as Pila Bike Park.
* Fitness and technical ability levels - These are extremely important in the Aosta Valley. Your enjoyment and personal safety may be at risk if you jump in beyond your comfort zone.
If you have any questions regarding your ability and the riding in the Aosta Valley use the contact form below and feel free to ask any questions. One of our friendly team will get back to you asap.