We first met Daniele Galimba in Finale Ligure, when he was helping out Ride On Noli with some guiding work. If you were in Finale Ligure with us in Spring 2018, perhaps you've already met him. An unassuming character, his quiet and calm demeanour is nothing like the man on a bike. He shreds hard and when the gas needs to be lit, he'll be the first on fire.
When it comes to looking after clients, Daniele has that thing that cannot be taught and something guides can often miss, it's all about the people he's there for, he'll always go the extra mile and isn't afraid to get up early, be out late or find a way to solve that unsolvable problem.
He's been our man on the ground for the Aosta Valley Epic Tour and each custom package we've put together in the Aosta Valley. His own operation, new in 2019, Three Seasons Bike is a small outfit and we're stoked to partner with him for a great time in this mountain bike mecca.
Get to know the man behind the tattoos below
We first met Daniele in Finale Ligure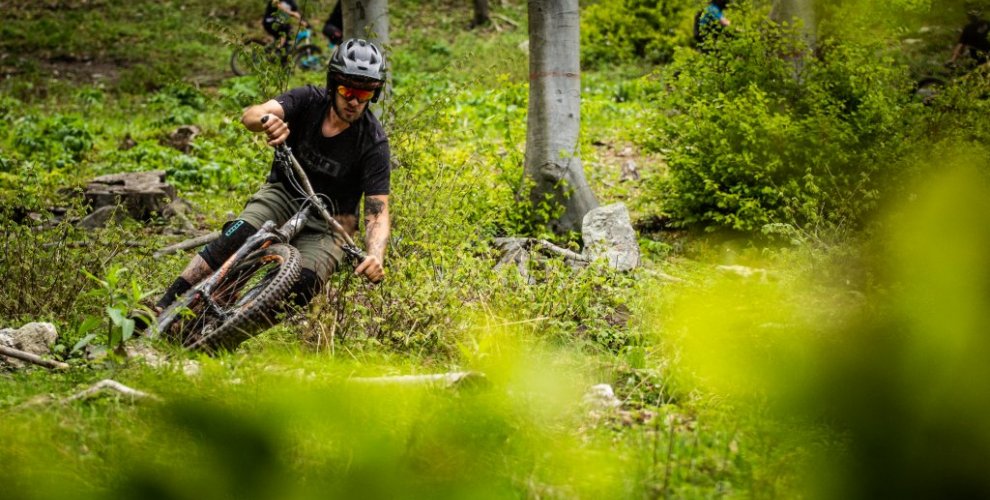 How old are you and when did you move to Aosta?
I'm 28 years old and I was born in Aosta Valley, I've always lived here except for afew years around the world, then I decided to come back to the roots doing a dream job in a place i'm lucky enough to call home.
How long have you been a mountain bike guide and coach?
It all started 8 years ago as a coach, when things got serious after 2 years I became first a National mtb guide and then an Aosta Valley regional guide (In the Aosta Valley you must have specific qualifications to guide, it is an autonomous region with extra rules than the rest of Italy - Author)
Full of smiles whatever the weather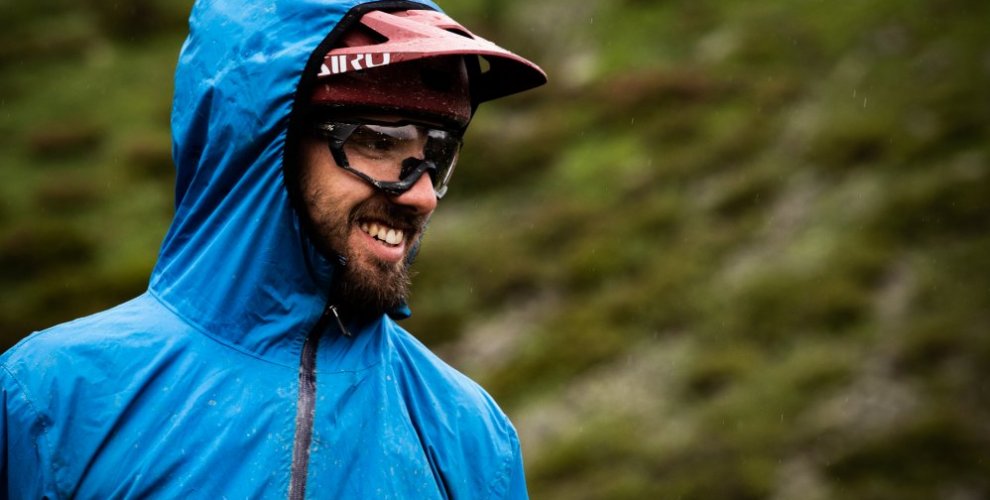 Have only worked as a guide only in Italy or have you worked elsewhere?
I've worked as a mountain bike coach in France, Les 2 Alpes. Almost 6 years ago I moved to Finale Ligure and not long after I came home to the Aosta Valley, so nearly always Italy.
How difficult is the Italian guiding test and process?
Honestly, it is not that difficult, but it is long and a good thing that you must take some steps: First becoming an Italian coach, second a National Guide and third a Regional Guide, it takes more or less 2 years.
What bike(s) do you ride?
A Marin Alpine Trail 29er.
What's the number one do and don't that you'd love to let clients know before a days riding?
Do: You must start the day no stress with "un buon caffe Italiano"
Don't: Do not fall into the trap of Italian dinner parties, I know, it's difficult for me too, but never bail out on your guide!
What do you think is the most important skill a client can master?
In my opinion riding confidently on all types of terrain is the skill.
What's the hardest part about your job?
I love my job, this makes it natural for me to be on a bike with other people, so perhaps the most difficult thing is to remind me it's a job!
What's the best part about your job?
I know it may seem obvious but definitely EVERYTHING!
Favourite Italian food?
PIZZA! And anything my Grandmother, Pina, cooks.
Briefing the clients before dropping in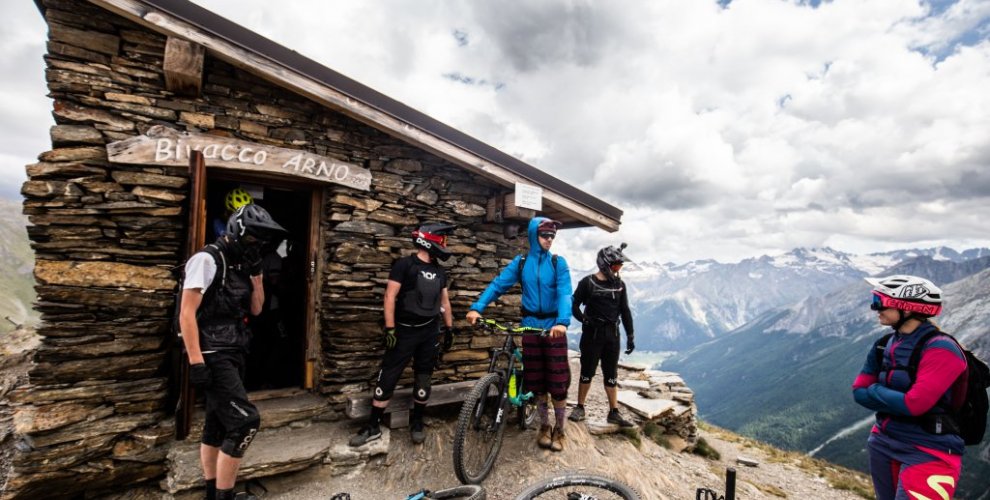 If you were asked to take an expert group riding anywhere in the Aosta Valley, where would you go?
Without a doubt in La Thuile, this place always leaves me speechless too.
You've got one trail left to ride, anywhere in the world before satan makes you hand in your bike forever, what trail?
This is really the most difficult question, will be that now is winter but if I close my eyes I would be riding DH Men in Finale Ligure, at sunset.
Tell someone resing this, why they should have a guide for a bike park resort? We all know we'd need a guide to ride a trail like Becca France in Aosta, but what about Pila or La Thuile?
It's one of my favourite things of our bike parks, you can always decide what to do even at the last second, are tired of touring a bike park? With a chairlift and some pedalling you can reach more hidden trails that only a local guide can know.
Salute Daniele!
If you want to get into wild with this guy in Aosta, hook up with us on our Aosta Valley Epic Tour or let us build you a custom package riding trails you won't believe in this incredible location