You can fly, take the train or drive to France for your Morzine bike holiday. Every summer vacation needs to be exactly that, a break. So what is the easiest and most cost efficient way to get yourself and your team to Morzine for a mountain bike holiday?
When driving to Morzine, you have the freedom to bring as much equipment as you can fit in. You also allow yourself the freedom to move around the area in your own car should wish to. By the time you've split the costs it can work out cheaper than a flight to Geneva.
What is the best and most efficient crossing? How do you get from Calais to Morzine and what rules are in place post Brexit? Let us break it down for you.
THE CROSSING
CHANNEL TUNNEL
Journey time - 1 hour
The crossing itself takes 45 minutes, however the real speed in the tunnel crossing is in the check in. Your car registration is noted electronically on arrival, and you will usually be offered an earlier train if it's available. They like move the cars through the terminal quickly, get them onto and off of the trains efficiently. There are several platforms meaning you do not need to wait for inbound rain to empty, before embarking the outbound. Folkestone is likely to save you half an hour from the trip on the English side, as it is further inland from Dover.
COSTS - £150 return (standard car with bikes on the roof)
A return trip on the tunnel can cost considerably more depending on the time of day you travel. The terms and conditions do stipulate that the same day return loop hole, where a ticket will be considerably cheaper, can carry a penalty should the return trip not be taken.
FERRY
Journey time – at least 3 hours
The journey time for the ferry is approximately 1 hour 45 minutes. It does however take much longer to load, as you have to wait for the inbound ferry to fully disembark. The wait at the terminal in both your car and on the boat will usually be up to an hour. The timings are less flexible so you will most likely be on the ferry you have booked. They can also run into timing difficulties due to rough seas.
COSTS - £100 return (Source dfds.co.uk)
The ferry is a cheaper alternative to the tunnel, and you have the benefit of a break from the car. How much you spend on coffee and questionable fish and chips on board is up to you!
Fly to Morzine? Drive to Morzine? Either way the trails are all time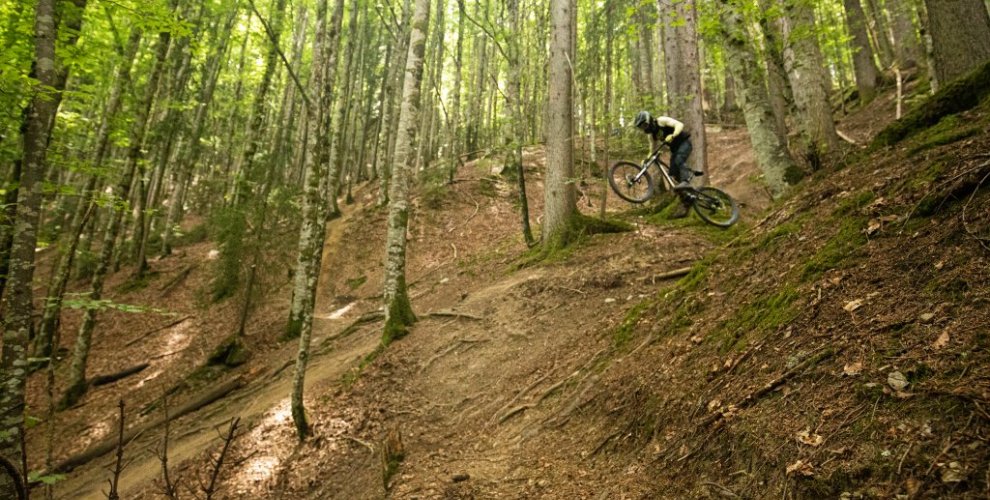 AVOIDING THE TOLLS
We wouldn't bother. Unless you want to make it into a road trip. Here's why.
Option 1, using the tolls takes you from Morzine to Calais at the quickest possible route, taking 8.5 - 10 hours on average, including stopping for fuel, snacks and a leg stretch, costing €72.40 in tolls.
Option 2, avoiding the tolls takes you through Belgium adding around 3 hours to the trip, budget 12 hours moving time and another 2 hours of stopping, snack breaks and fuel.
Off the Channel Tunnel next stop Morzine!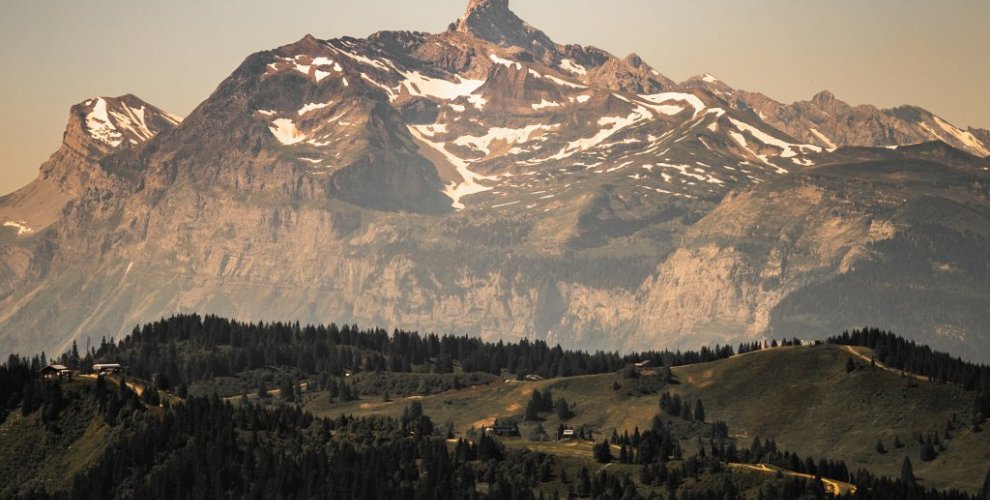 FOOD STOPS
Word of advice, French motorway stops are HORRIFIC. Expensive fridgey sandwiches, microwaved pasta, little choice and automatic coffee machines. If you want to be fed well pull into a town near the motorway such as Tinqueux near Reims or Dijon. The motorway stops are serviceable if all you need is something quick, average and bland.
French motorway stops are, to be frank, expensive and of the food on offer isn't brilliant. You may find a microwave burger exciting, but many wouldn't. The coffee is, however, cheap and useful on a long drive.
Due to Brexit, you won't be able to bring your Mums ham sandwiches with you, they will be confiscated at the border.
See the list of restrictions here.
HOTELS EN ROUTE
Should you wish to stop overnight before making your way to Morzine, two good hotel stops, just off the motorway can be found just outside Reims Tinqueux, See here and Dijon, See here.
Both of these options allow you to leave late before your day of arrival, check into a 24 hour hotel for rest before the 5 hour (Reims) and 3 hour (Dijon) drive onto Morzine.
POSTIVIES | NEGATIVES
Positives of driving to Morzine
Cheap when 2 or more of you travel
Can bring your spares
Potential for a road trip visiting other bike parks
You can use your vehicle when in Morzine
Negatives of driving to Morzine
It takes ages
You need a solid vehicle
You usually arrive knackered if you don't take a rest stop
See more information on FLYING and taking the TRAIN.
We'll be there, ready to welcome you with a cold beer in hand however you choose to travel, our team can't wait to introduce you or welcome you back you to Morzine.