Specialized Bikes has been one of our main partners since 2019, providing us with the best bikes and equipment for our team and clients. Specialized have been leading the charge when it comes to the Super Lightweight E-Bike platform and after several years operating their Levo SL Experience Days we were super excited to see what the second version would be like!
When Specialized approached us to assist them in providing a turn-key logistical support programme to a 5-day press camp and Levo SL v2 launch event we couldn't say no! This one was going to be exciting!
Add it to the Christmas List, S-WORKS Levo SL 2 Turbo.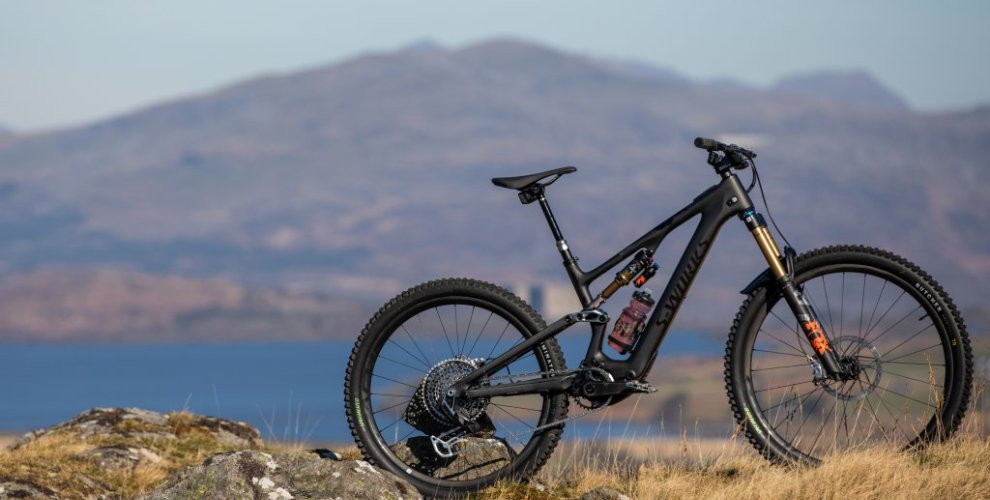 The Challenge from Specialized
The Challenge - To host Specialized and a rotating group of industry professionals and journalists over a 5-day period to showcase the new Specialized Levo SL E-Bike. This included the following elements.
Destination research and route planning
Providing professional level 3 qualified local guides
Accommodation to house 10 people with bike storage and maintenance facilities
All transport for people and bikes during the trip
Professional videographer to create content for each individual journalist-specific to them
Lunch and evening meal locations catering for all dietary requirements

The result was an incredible 5 days in North Wales with the ability to ride out into multiple destinations and explore beyond the traditional trails ensuring the secrets of the new bikes were not exposed to the public. With multiple destinations and changing terrain, we were able to showcase the full ability of the new bikes and create some truly unique media.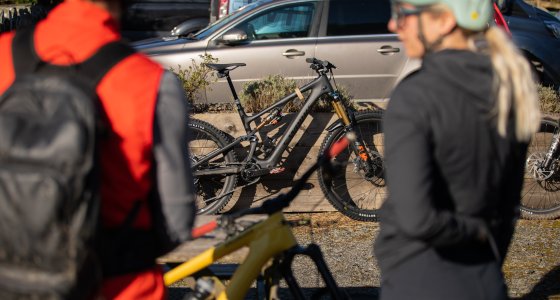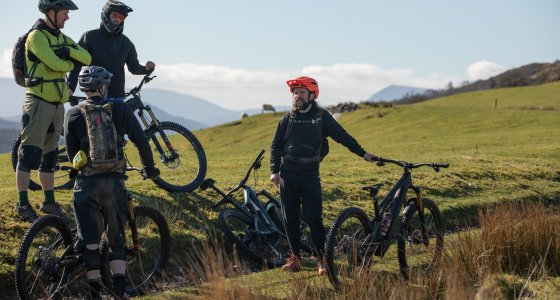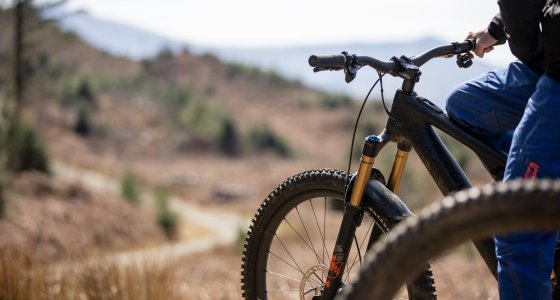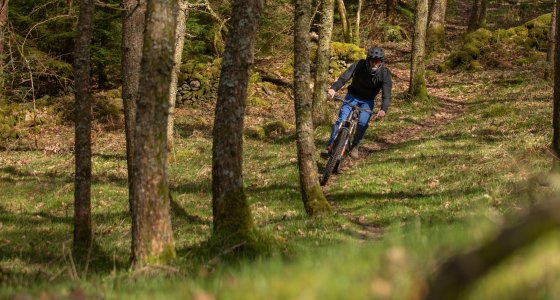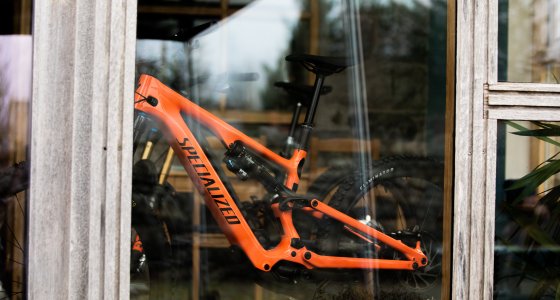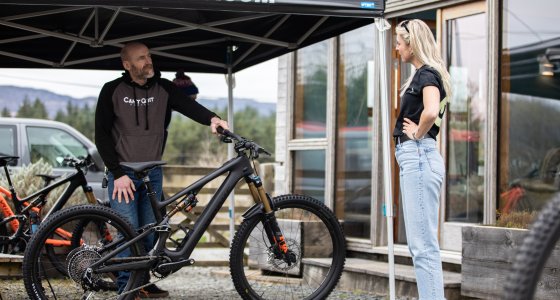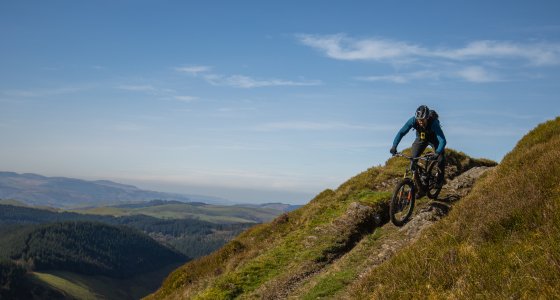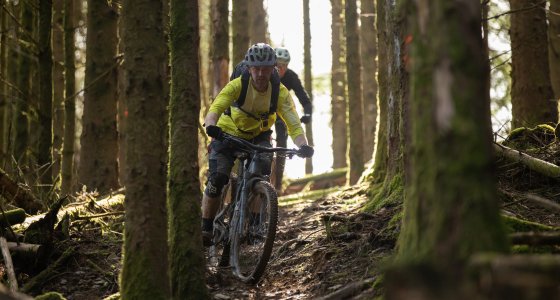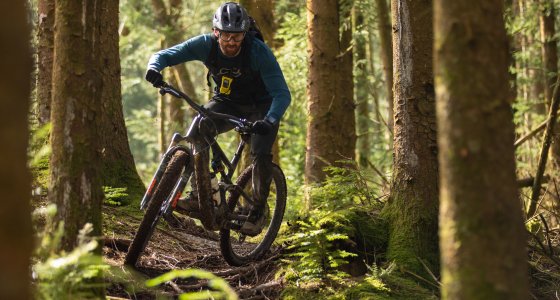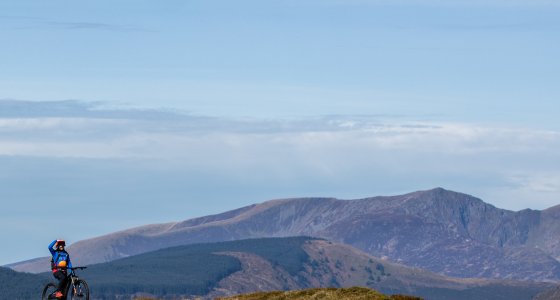 Location, Location, Location!
The first challenge was to find a location that would provide the correct terrain to showcase what these new Specialized bikes could do. We needed a destination that combined steep and technical, fast and smooth, natural and man-made all within a reasonable distance to make travel possible for all in attendance.
Welcome to Coed Y Brenin and the Dyfi Forest, located in Mid Wales with reasonable transport routes from the North, South and Midlands and with some of the finest trails in the UK. Coed Y Brenin provided the fast, rough, wet, wild and man-made terrain that we needed and the Dyfi Forest delivered in plenty the steep, technical and natural terrain. Combined they were perfect for the new Levo SL and allowed the riders to test them in every aspect for a comprehensive review!
MTB specific Accommodation and Local Guides are key
Finding accommodation in Mid Wales to cater for 10 people over 7 rooms with secure bike storage with maintenance area that is of the correct quality to host a Specialized press camp is no easy task. That said, after years of operating MTB tours in this area we had the perfect place. Introducing Old Skool MTB with their incredible old school house, set up perfectly for riders and with some of the finest homemade food in all the land the deal was sealed!
Old Skool is also located just metres away from the start of the Sarn Helen Way that runs from North to West Wales and through the heart of Coed y Brenin meaning transport was reduced on days 1 and 3 and we could ride in and out of the accommodation. Perfect.
With the pick of several local guides that have been on our freelance books for years and assist in the running of our Snowdon Special and Coed Y Brenin and Dyfi Forest Enduro long weekends, we knew how to create two routes over two days that would show the riders the very best, legally ridable trails whilst at the same time keeping the new Specialized Levo away from prying eyes in any trail centres and busy car park.
Over the full 4 days of riding, we saw 3 other riders as we crossed a trail centre path to continue on our custom route encompassing some less-used trail sand unique bridleways and permissive byways.
Snowdon & Old Skool MTB in all their glory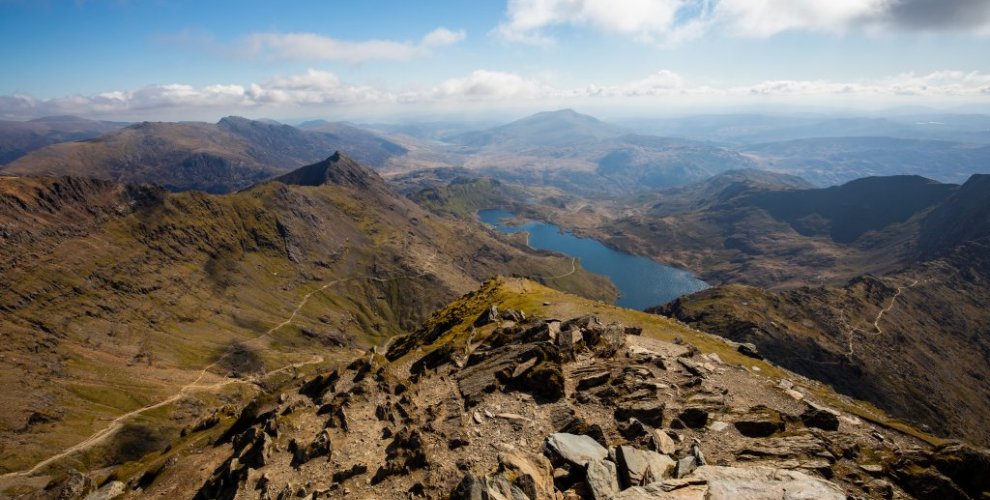 Testomonial
"The Levo SL launch was our biggest MTB launch of the year and we needed it to go out with a bang! When I started to plan the press launch I knew calling Rich at Atlas Ride Co was going to be the best option out there, with so much knowledge and years of experience Rich took it all in his stride. He was open to everything I threw at him, (trust me, there was a lot) and came to me with quite possibly the best outcome. We had an incredible week in North Wales, great food, amazing riding, and such a lovely place to stay, the sun even shone, who knew that was possible in Wales?! We had a real bespoke experience and one we will remember for a long time! The biggest thanks goes to everyone at Atlas for always providing the best times!"
Georgia Leslie - Brand Manager - Mountain - Specialized Bikes UK.

Transport and Videographers were on hand at all times
When running these press camps you want to make the journalist's life as easy as possible so we provided our custom-built VW Transporter 9 seat Swamper shuttle van and 12 bike trailer. This meant on days 2 and 4 when we were to travel the 30 minutes down the road to the Dyfi Forest all the bikes were loaded and secured by Atlas Ride Co staff and ride packs and snacks were put into the van. Once breakfast was consumed and everyone was fueled were ready to jump in, no faf and it was go time! Herding cats is painful, we took all that stress away from the Specialized staff so they could focus on entertaining.
At Atlas Ride Co we have our own in-house videographer who really knows his stuff and has been working with us for several years now creating content for all of our epic MTB tours across the UK and Europe. For this trip, Specialized asked us to bring in his services and this made life much easier. We knew the locations for good images, rivers, sections of trail, where the sun rose and went down and most importantly how he worked. This saved time, created some amazing content and retained continuity.
Thank you!
This was an amazing press camp to be a part of and with some serious planning, we delivered a flawless logistical and support package that Specialized could not have achieved on their own. We created time, allowed their staff to focus on the main thing and ensured that every element including the small detail was covered! We look forward to working with Specialized again in the future.
Please use the below form to get in touch for any logistical support in the future. Thank you Atlas Ride Co.